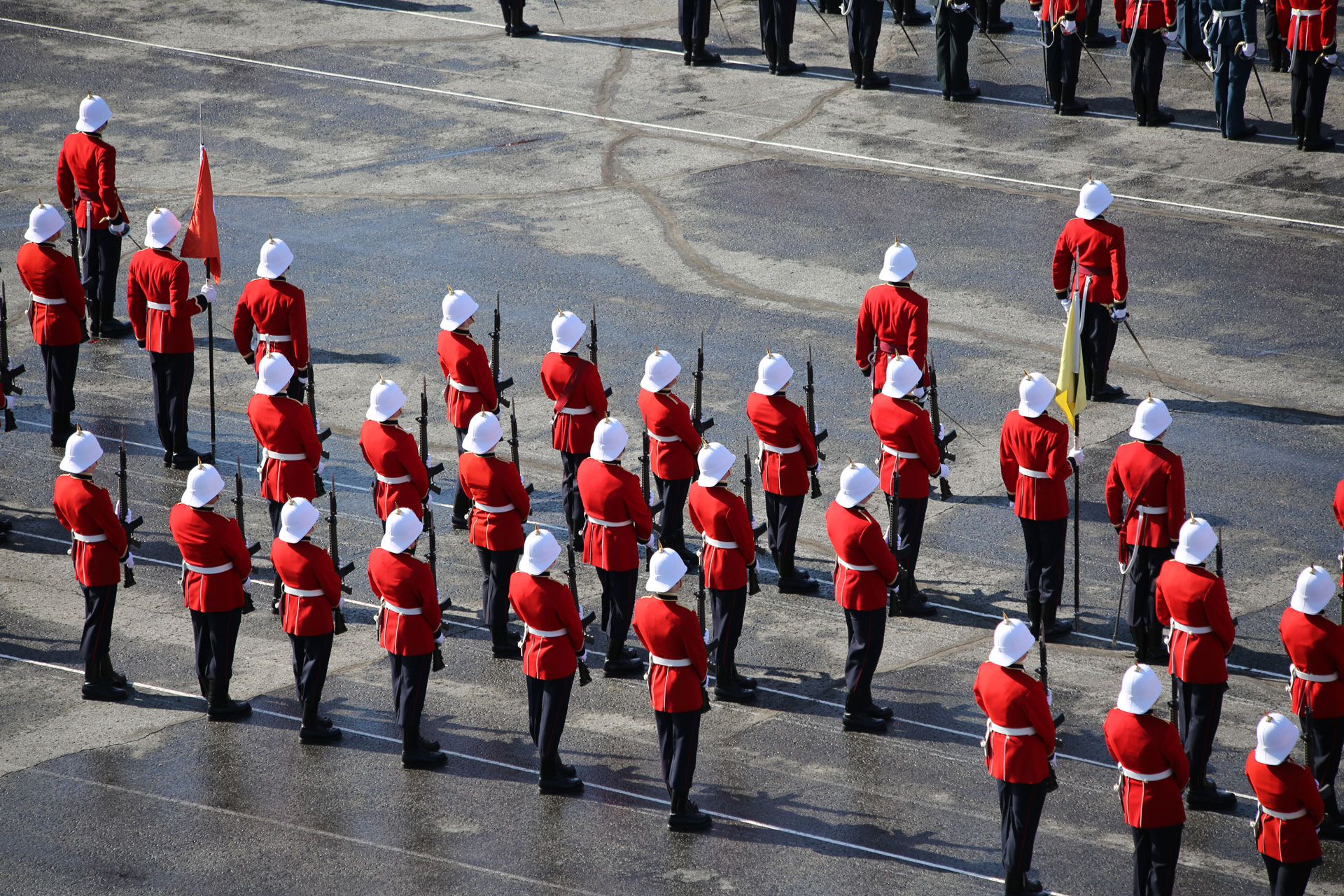 Every year at the end of May, hundreds of friends, family, and well-wishers descend upon the Royal Military College of Canada to see the annual Grad Parade, which celebrates the commissioning of fourth-year officer cadets, and signals the end of their lives as students and the start of their lives as military leaders.
To onlookers, the parade may seem like an effortless demonstration of drill and discipline, but we students and alumni know better. We know the parade is preceded by over a week of intense day-long practice sessions, a week that is affectionately known as "drill fest."
This year, drill fest officially commenced on May 13. The cadets were a little bit awkward on their first day, but they seem upbeat, and the coming week will be filled with practice, practice, practice. There is no doubt their performance will be fully polished and ready to shine come Friday May 21!
Words and Pictures by 25410 Armaan Khan
____________________________________________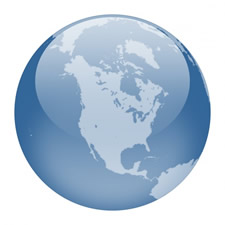 Survey camp: learning a marketable skill
By: OCdt Lussier (24896), OCdt Lim (24974), OCdt MacGregor(24753), NCdt Chong (25012), OCdt Hoekstra (24965).
In their third year, each civil engineering student at RMC must complete a two semester course in geomatics. Through lectures and practical sessions, they acquire the skills necessary to perform basic survey procedures. These acquired skills are then put into practice during a two week survey exercise which encompasses each aspect presented throughout the course.
The survey camp encompasses five different portions: a levelling exercise, a traverse exercise, a detailed survey, a route layout, GPS/DGPS exercise and GIS application. The class is broken down into 5 groups, each comprised of five students. One to two days are dedicated to each portion of the survey camp, depending on the nature of the task. Although each group must go through every exercise, a specific topic is assigned per group in view of final presentations at the end of the two weeks.
Due to the outdoor nature of the tasks at hand, the weather played an important factor in each individual's ability to record accurate data and maintain morale. Aside from a flash snowfall on the first Tuesday of the survey exercise, the civil engineering class of 2011 was blessed with warm and comfortable weather conditions. The varying weather conditions forced each group to adjust their data collection techniques. There was a necessity to be able to protect the equipment from either being wet by the rain or being exposed to the direct rays of sunlight without hindering the data collection. Another equipment requirement that quickly came up was the imperative to keep all equipment secure and within view. Due to the terrain, buildings and distances to be covered, it wasn't always an easy task to have an eye on each tripod setup. Careful policing and monitoring amongst students allowed the two weeks to go smoothly with regards to equipment security.
Although the theoretical lessons occurred in the classroom throughout both semester of instruction, many lessons were learned in the field. Simple things such setting up the tripod heights to ensure that everyone can see though the eyepiece, making a list of equipment to bring out (in order not to forget anything) and dealing with specific terrain and elevations are all elements that are not covered in the theoretical portion of the course. Another important element that cannot be taught in a classroom is efficient use of personnel and resources. Having five members in a team means that the tasks can be divvied up and conducted simultaneously. This saves much time and allows the team members to retake data if necessary.
An important part of surveying work is being diligent with regards to integrity and accuracy. The onus is on the surveyor to collect data to the best of his or her ability regardless of weather, time of day or group dynamics. In order for the finished products such as maps to be of use, they must truly reflect what it is that is seen on the ground. Although the work hours were long and a lot of time was spent in the field, the students maintained a high level of professionalism, taking the readings as precisely as humanly possible. The quality of the data collection is clearly reflected in the finished products that were produced by the civil engineering class of 2011.
In order to deliver finished products, the students were required to familiarize themselves with programs such as MSCAD and Autocad Civil 3D. These programs are used in conjunction with survey data by professional surveyors to create finished products such as maps and 3D models. Although most students had only limited experience with these programs, each group managed to produce high quality maps representing their area of responsibility within the RMC campus.
While most of the time allotted for survey camp was dedicated to field work, the students had the opportunity to partake in two events organized by the supervisory staff. The first was a visit to the mapping and charting establishment (MCE) in Ottawa, Ontario and the second, a visit by a Leica representative. The visit to MCE allowed students to see the practical applications of the skills they are learning throughout survey camp. It was an opportunity to see what a professional mapping and charting specialist does and a perfect example of how to apply the skills learned in survey camp. Historically, at least one student from each graduating civil engineering class at RMC will end up working at the MCE in Ottawa. The visit from the Leica representative gave the student an opportunity to see what modern survey equipments are currently being used by surveyors. The impressive capabilities of the new robotized total stations captured the attention of all. New items such as prisms which can be seen from 360˚ were also presented.
All in all, survey camp was an occasion for students to learn and develop a marketable skill. The diligence with which all of the tasks were conducted was impressive to say the least. This practical exercise unique to the civil engineering program was enjoyed by everyone and was also a very good hands-on learning experience. Like a professor once said, you can read about riding a bike all you want but you won't know how to do it until you get on and ride away.
Camp d'arpentage : compétences utiles sur le marché du travail
par: OCdt Lussier (24896), OCdt Lim (24974), OCdt MacGregor(24753), NCdt Chong (25012), OCdt Hoekstra (24965).
Lors de leur troisième année, chaque étudiant en génie civil au CMR doit compléter un cours de deux semestres en géomatiques. Au travers de lectures et de sessions pratiques, ils acquièrent les compétences nécessaires à la complétion de tâches d'arpentage de base. Ces compétences sont ensuite mises en pratique lors d'un exercice de deux semaines qui comprend chaque aspect présenté au cours de l'année scolaire.
Le camp d'arpentage comprend cinq différentes portions : un exercice de nivelage, un exercice de traverse, un levé de détail, un établissement de route, un exercice de GPS/DGPS et une application de SIG. La classe est divisée en 5 groupes comprenant 5 membres chaque. Une à deux journées est dédiée à chaque portion du camp d'arpentage, selon la nature de la tâche. Bien que chaque groupe doive compléter chaque exercice, un sujet spécifique est assigné à chaque groupe en vue de la présentation finale au terme du camp d'arpentage.
Due à la nature du camp d'arpentage, la météo fut un facteur important en ce qui a trait à l'habileté des étudiants d'enregistrer de l'information précise et correcte ainsi que de maintenir un haut moral. Mis à part une courte tempête de neige, la classe de génie civil de 2011 eu la chance de travailler dans une température chaude et confortable. Les variances de température ont forcé chaque groupe à ajuster leur méthode de collection de données. Il était aussi nécessaire de protéger l'équipement de la pluie et d'une exposition prolongée au soleil sans que cela n'impacte la collecte de données. Une autre limitation fut la nécessité d'avoir chaque pièce d'équipement en vue en tout temps. En raison du terrain, de l'élévation et des bâtiments, il était quelquefois difficile de garder un œil sur chaque trépied installé. L'autorégulation entre étudiants et la discipline personnelle a permis aux deux semaines de se passer sans incidents pour ce qui a trait à la sécurité de l'équipement.
Bien que les leçons théoriques aient eu lieu tout au long des deux semestres d'instruction, plusieurs leçons furent apprises sur le terrain. De simples choses telle l'installation d'un trépied au niveau de l'œil de tous, les listes d'équipements (afin de ne rien oublier), ainsi que la gestion de différences en terrain et en élévation sont des éléments qui ne sont pas couverts lors de la portion théorique du cours. Un autre élément important qui ne peut être enseigné en classe est l'utilisation efficace du personnel et des ressources. Avoir cinq membres dans un groupe implique que les tâches peuvent être partagées et faites simultanément. Ceci résulte en une énorme économie de temps et permet au groupe de reprendre les données si nécessaire.
Un aspect important du travail d'arpentage est d'être diligent par rapport à l'intégrité et la précision. La responsabilité de faire une collecte d'information au meilleurs de ses habiletés peu importe la météo, le temps de la journée ou la dynamique de groupe retombe sur l'arpenteur. Afin de pouvoir utiliser les produits finis tels des cartes ou des modèles trois dimensionnels, ils doivent représenter le sol de façon réaliste. Bien que les heures de travail fussent longues et qu'une grande portion du temps fut passée sur le terrain, les étudiants ont maintenu un haut niveau de professionnalisme, prenant les données aussi précisément qu'il est possible. La qualité du travail accomplit est clairement visible au travers des produits finis présentés par la classe de génie civil de 2011. Your browser may not support display of this image.
Afin de pouvoir produire des produits finis, les étudiants ont dut se familiariser avec des programmes de conception tels MSCAD et Autocad Civil 3D. Ces programmes sont utilisés en conjonction avec les données d'arpentage par les arpenteurs professionnels afin de créer des produits tels des cartes ou modèles tridimensionnels. Bien que la plupart des étudiants n'avaient qu'une connaissance limité de ces programmes, chaque groupe a réussit à faire la production de cartes de haute qualité représentant leur arc de responsabilité sur le campus du CMR.
Bien que la plupart du temps alloué pour le camp d'arpentage fut dédié au travail sur le terrain, les étudiants eurent l'opportunité de participer à deux événements organisés par le personnel de supervision. Le premier événement fut une visite à l'établissement de cartographie (MCE) à Ottawa et le deuxième, la visite d'un représentant de Leica. La visite au MCE a permis aux étudiants de voir une application pratique des compétences apprises lors du camp d'arpentage. Ce fut la chance de voir ce qu'un professionnel de la cartographie fait au travail et un exemple parfait d'application pratique. Historiquement, un des étudiants de chaque classe de génie civil travaillera au MCE à un moment lors de leur carrière. La visite du représentant de Leica a permis aux étudiants de voir ce qui se fait en termes d'équipement moderne de nos jours. Les possibilités impressionnantes offertes par les nouvelles stations totales robotisées ont su capturer l'attention de tous. De nouveaux items tels des prismes pouvant être vus de 360˚ furent aussi présentés.
Somme toute, le camp d'arpentage fut une excellente occasion d'acquérir des compétences utiles sur le marché du travail. La diligence avec laquelle les exercices furent conduits est impressionnante. Cet exercice fut une agréable opportunité pour tous. Comme un professeur l'a un jour dit, bien qu'on puisse lire pendant des heures sur comment conduire une bicyclette, c'est seulement en l'essayant qu'on peut apprendre.