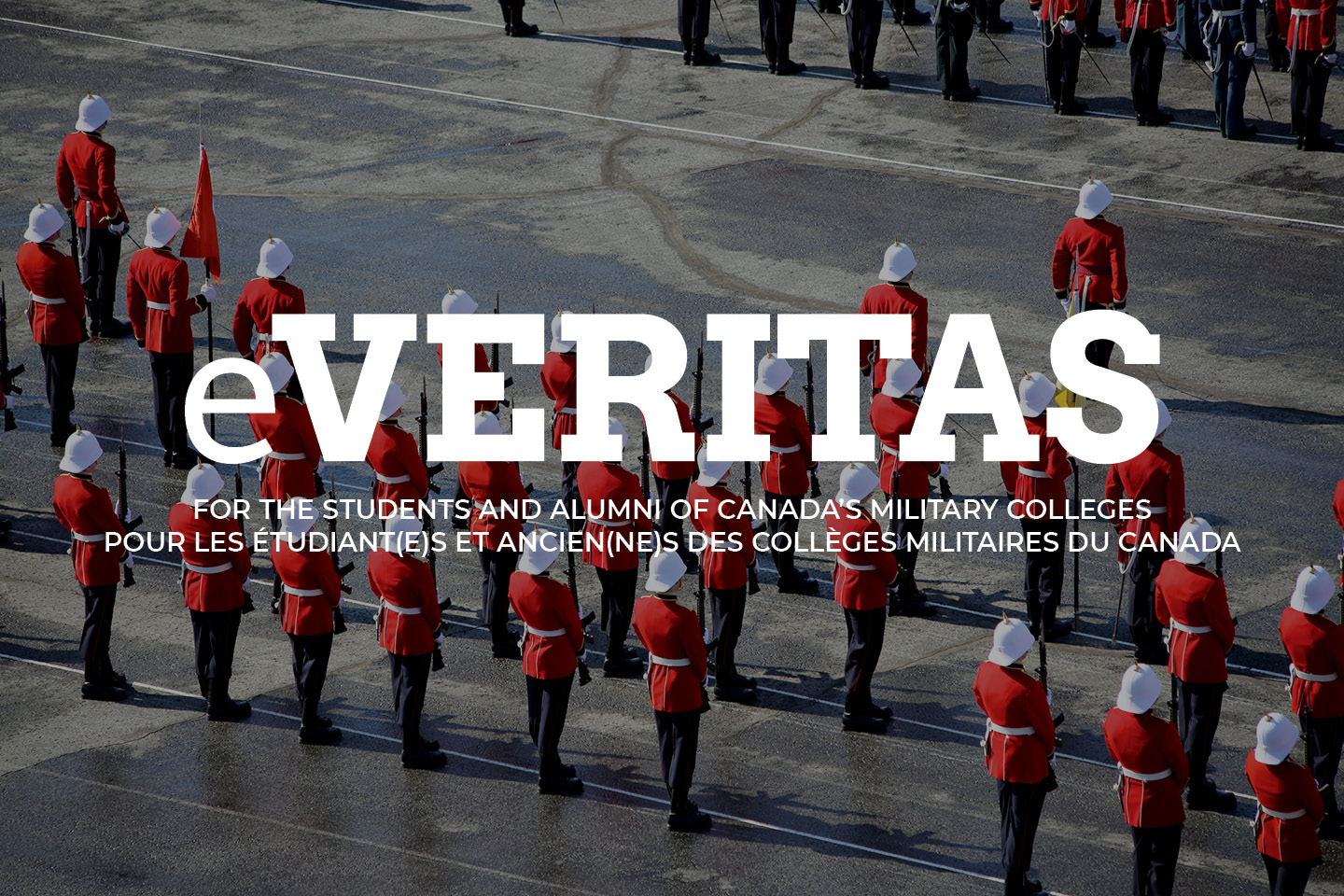 Regular e-V readers will notice a number of well written and informative articles by cadets in this edition. Once again, with the approval of the Chief Editor, OCdt III Year, Nick St-Amant from the "Precision" we have reproduced those which we believe will catch the eye and be of interest to many Ex cadets.
Victoria Edwards has been her usual high performing self in providing us with a ton of material and ideas which we did our best to spread throughout the contents of e-Veritas 7.
Sergeant Jeff Brideau helped out with some research material this time around. III Year, OCdt Steve Paish is keeping us in tune with events happening "under the radar" within the cadet wing. II Year, Ian Boughton keeps displaying a great deal of patience with Bill on the technical side of the house.
Kathleen Bachelder and Kimberly St-Louis from the Panet House staff helped out with the distribution and photo formatting respectively.
Cadets are away on Reading Week.  Consequently – Bill was on his own editing the photos  and text when we went "live".  He promises to keep trying until he get it right!
All in all – a great team effort which we truly appreciate.
Bill & Rolande Oliver!