The Canadian Global Affairs Institute "Fellows":  4 Ex Cadets
The Canadian Global Affairs Institute "Fellows" program consists of experts in Canadian defence, foreign affairs, and development policy from across Canada. Some are affiliated with academic institutions and some have extensive backgrounds in diplomatic, aid or military pursuits. They have agreed to affiliate themselves with the Canadian Global Affairs Institute to create a core of expertise that the Institute can draw upon for its research projects, its role as a responder to media contacts, and to fill the increasing demand for speakers on these topics.
Four Ex Cadets 'Fellows' with The Canadian Global Affairs Institute:
8816  Marius Grinius (Class of 1971)
Marius Grinius joined the Canadian Foreign Service in 1979 after serving in the Canadian Army for 12 years. His early overseas postings included Bangkok, NATO/Brussels and Hanoi. Assignments back in Ottawa included desk officer for nuclear arms control, Director for Asia Pacific South and then Director for South East Asia. In 1997 he was posted back to Vietnam as Ambassador.
Marius spent 1999 to 2004 in Ottawa where he worked in the Privy Council Office in Social Policy, Western Economic Diversification and then again in the Privy Council Office as Director of Operations in the Security and Intelligence Secretariat. In 2004 he was named Ambassador to South Korea and added cross-accreditation to North Korea in 2005. In 2007 Marius was posted to Geneva as Ambassador and Permanent Representative to the United Nations and the Conference on Disarmament. He returned to Ottawa in 2011 for a secondment to the Department of National Defence as Director General International Security Policy. Marius retired in 2012 after 45 years of service to Canada.
While trying to maintain his "gentleman of leisure" status, Marius has given presentations at various conferences and seminars related to international security, Canadian foreign and defence policy, and Canada's place in Asia.
He is a graduate of the Royal Military College, Class of 1971.
***
16392 Elinor Sloan (Class of 1988)
Elinor Sloan is Professor of International Relations in the Department of Political Science at Carleton University, Ottawa, and is a former defence analyst with Canada's Department of National Defence. She is a graduate of the Royal Military College of Canada (BA), the Norman Paterson School of International Affairs at Carleton (MA), and the Fletcher School of Law and Diplomacy at Tufts University (PhD).
Dr. Sloan's research interests include: the defence policies and military capabilities of Canada, the United States, major NATO allies, Australia and China; homeland security and defence, NORAD, space and ballistic missile defence, and the Arctic; and, contemporary strategic thought.
Her books include The Revolution in Military Affairs (McGill-Queen's University Press, 2002); Security and Defence in the Terrorist Era (McGill-Queen's University Press, 2005 & 2010); Military Transformation and Modern Warfare (Praeger Publishers, 2008); and Modern Military Strategy (Routledge, 2012).
***
 12341 Al Stephenson (RRMC 1979)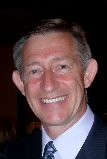 Alan Stephenson is an aviation consultant and a 35-year veteran of the Canadian Forces. Colonel (ret'd) Stephenson's extensive knowledge of NORAD and NATO airpower follows from his experience as a CF-18 pilot with 3600 hours flying fighters and as a staff officer at all levels of command. Having held senior appointments such as Special Assistant to the Vice Chief of the Defence Staff, Special Assistant to the Deputy Chief of the Defence Staff, Chief of Tactical Evaluation, and Director of Western Hemisphere Policy, he has a broad understanding of military and interagency operational and strategic interaction, both domestically and internationally. Operationally, he commanded Task Force Aviano during Op ECHO (1999/00) and 410 Tactical Fighter (Operational Training) Squadron, Canada's basic and advanced 'top gun' training schools.
Alan is a graduate of Royal Roads Military College with a BSc in Physics (Sword of Honour recipient), the Canadian Forces Command and Staff College (with Distinction), and the United States Air Force Air War College where he received a Master of Strategic Studies with a focus on the strategic employment of airpower. His Master's thesis, "Shades of Gray: Gradual Escalation and Coercive Diplomacy" won the Chairman Joint Chiefs of Staff Strategy Essay Competition in 2002, the only international student so honoured to date. Alan completed his PhD at Carleton University in May 2016 writing his thesis on Canadian National Security Culture. His areas of interest include international relations, strategic studies, airpower, Canadian defence and foreign policies, NORAD, NATO, and Canada-US relations.
***
20396 Charity Weeden (Class of 1996)
Charity Weeden is Senior Director of Policy at the U.S. based Satellite Industry Association.
As a 23-year veteran of the Royal Canadian Air Force, Weeden served as operator, manager, and diplomat for air and space applications in various posts. Her most recent assignment was as Assistant Attaché of Air & Space Operations at the Embassy of Canada in Washington, DC, liaising with the U.S. Government and Embassy space community. Weeden has also held positions at the Canadian Space Agency, NORAD and USNORTHCOM Headquarters, and U.S. Air Force Space Command, where she was responsible for providing analysis of U.S. Space Surveillance Network satellite observations. She started her Air Force career as a long-range maritime patrol Air Navigator on the CP-140 Aurora, conducting sovereignty operations in the North, fishery and pollution patrols, search and rescue operations, and submarine tracking.
Weeden is a graduate of the Royal Military College of Canada (BEng) and the University of North Dakota (MSc). She has also participated in certificate programs at both the Brookings Institute (Policy Strategy) and the International Space University.