RMC wins 31st edition of Carr-Harris Cup
PMT articles from 1st-3rd years
Collège militaire de Saint-Jean: Tournoi Ballon sur Glace des Anciens
Curling making a comeback – thanks in part to the RMC Foundation
OUA Volleyball results – 4 Feb & standings
Historical hockey results

RMC wins 31st edition of Carr-Harris Cup
By: WJO
All too often this hockey season, the RMC Paladins found themselves on the short-end of a one goal game.   However, the hockey gods were nice last Thursday as the red & white defeated Queen's University Gaels 3-2.  Slightly over 3,000 fans at the K-Rock Centre, enjoyed a well-played game by both teams in the 31st edition of the Carr-Harris Cup.
RMC scored single goals in each period while Queen's came alive in the 3rd stanza to score two late markers to make it a close game.
Goal scorers for RMC were,  Seamus Maguire, Deric Boudreau and Mitchell Hewson found the back of the net in what proved to be the game winner. Seven minor penalties were called. Neither team scored on the power play. The Gales out-shot the Paladins 28 to 18.
Interesting fact: The Paladins C-H victory may bring back unpleasant memories for the Gaels from a year ago. At that time, Queen's were looking good to end  their schedule in at least 4th place which would have guaranteed them, home ice advantage, in the first round of the play-offs.
In the last week of the schedule – 2016 – the Paladins, defeated Gaels 4-3 in overtime. When the regular season ended Queen's were tied for 4th place with University of Ontario Institute of Technology  Ridgebacks – both teams had 28 pts. The OUA tie breaking rule favoured UOIT. Consequently, the play-off home ice advantage went to the Oshawa area located university.  For the record, Queen's lost (4-3)  'on the road' – in the third and deciding game to UOIT.
In short, the loss against RMC played a big part in Queen's ending in 5th place. If they had beaten the Paladins they would have secured the key 4th spot.
The most recent loss pretty well knocks them out of the race for home ice advantage for all rounds of the 2017 play-offs.
Likely not a big deal for the RMC squad but nevertheless a 'positive' to build on for next season.
Read what. Doug Graham, from the Kingston Whig-Standard had to say:
Paladins play spoiler in Carr-Harris game
***
PMT articles from 1st-3rd years
4th years had a 20 minute briefing for the sole purpose of assigning them task for future PMT's and did not require any lessons etc. Therefore, there will be no IV Yer article on this PMT.
The first year PMT was very informative as the top five gave us an overview of their positions and what they are in charge of when it comes to the school. They showed us how to navigate the new services webpage and the Sharepoint webpage and how to find information such as who is on duty, dress standards for all LL levels, how to write a proper memo, and many other things.
After showing us where to find necessary information on the college websites they opened up a town hall to answer any questions we have regarding life at the college, important questions we have, or any other issues we would like to address. They were all very helpful and answered all questions in full.
Altogether, the PMT answered all the questions we had and showed us where to find important information in order to make our time at the college easier for us and more enjoyable.
***
On 01 Feb 17, RMCC's second year students furthered their knowledge of military leadership by attending their weekly PMT. This week, they learned how to redact a Personal Development Review (PDR) for their future subordinates. The briefing was given by the CWAdO, OCdt Choi, and the DCWAdO, NCdt Lee.
PDRs are an integral part of any military member's career, as they monitor the member's progress on a quarterly basis and highlight their core strengths and weaknesses. As such, PDRs can have a significant impact on a cadet's application for leadership positions, and their redaction is a critical skill for any leader in the Canadian Armed Forces. Overall, the briefing was informative.
27543 OCdt de Grandpré (II)
1 Sqn
***
Le 01 fév 17, les étudiants en deuxième année du CMRC ont approfondi leurs connaissances sur le leadership militaire en participant à leur PMT hebdomadaire. Au menu cette semaine : comment rédiger un rapport de développement personnel (PDR) à l'intention de leurs futurs/es subordonnés/es. Le cours fut mené par l'ADA, Élof Choi, et l'A/ADA, Aspm Lee.
Les PDRs constituent un élément essentiel de la carrière d'un membre des FAC, puisqu'ils marquent la progression de cet individu ainsi que ses forces et ses points d'amélioration. De même, les PDRs peuvent avoir un effet considérable sur le processus de sélection des positions de barrettes. Naturellement, il faut que chaque leader des FAC sache les rédiger de façon claire, juste et efficace. Somme toute, le cours fut instructif.
27543 Élof de Grandpré (II)
 Esc 1
****
The third year class received a presentation by Comd. Div A, Maj. Alamy, on Leadership at the Senior Level.  Maj. Alamy, an RMC graduate of recent history, gave the lesson with gusto, and covered a wide range of topics applicable both to college experiences at the current phase of training for third year Officer Cadets, and offered plenty of advice for future careers based on her personal experiences.  She dealt with the issues with and importance of such things as moral courage, leadership approaches, using power and influence to direct and motivate, utilizing delegation effectively, keeping communication up between senior and junior ranks in order to draw from the maximum amount of knowledge bases, and the value of keeping external connections active. After the lecture portion the Officer Cadets engaged in dynamic leadership scenarios, where they were faced with common dilemmas and they as the leader in the situation had to justify the course of action taken.
OCdt Bruce, 27472
4 Squadron
***
Collège militaire de Saint-Jean: Tournoi Ballon sur Glace des Anciens
27168 Aspm (IV)  Marie-Frédérick Grégoire – Escadron 12 – OTIA
La fameuse fin de semaine de Broomball au Collège militaire de Saint-Jean, soit le tournoi annuel des anciens, se déroulait la fin de semaine dernière, entre le 27 et 29 janvier. 30 équipes ont pris part à la fin de semaine, dont 6 qui étaient féminines. Ce sont deux équipes de Kingston qui ont disputé la finale non compétitive pour les équipes masculines.
Bien que cette fin de semaine festive est généralement appréciée pour ses soirées arrosées et ses différents matchs de ballon-balais, elle permet également aux élèves-officiers de rencontrer de nombreux anciens et ainsi de discuter et de créer de nouveaux liens. Plusieurs militaires et anciens militaires peuvent partager leur expérience et conseiller les élèves s'ils en ont besoin. Chaque étudiant en garde de bons souvenirs et chaque année les participants attendent avec impatience la dernière fin de semaine de mois de janvier pour se rendre à Saint-Jean. Cette tradition qui nous réunit est sans doute l'un des évènements les plus marquants pour les étudiants de Saint-Jean.
Les photos du tournoi annuel sont disponibles ici : Flickr
***
Click on photos for better viewing…
Photo on the left 2016-17 team: L-R : Lead – Kevin Allan, Second – Navarre Hebb, Skip – Jamie Hill, Vice- Mikael Lemieux

Curling making a comeback – thanks in part to the RMC Foundation
Article by: 26968  OCdt.(IV) Mikael Lemieux  and various sources                 
Curling is a proud part of Canadian Culture. For many years, Canada has been ranked with the top countries in the world.
Curling has had a checkered history at RMC. Varsity teams from the 1960s through to the '90s competed – and won their share of bonspiels – culminating with winning the 1991 Ontario University Men's Championship. The sport for over 30 years was popular within the cadet wing and did well.
In spite of its successes, the RMC curling varsity rinks (Men's and Women's) were disbanded in the early 2000's.
About five years ago a number of cadets on their own initiative and mostly at their own expense entered a recreational league, at the base.
In the 2015 – 2016 curling season, the RMC Foundation sponsored two teams to participate in the, CFB Kingston, Garrison Curling Club. The cadets appreciated the opportunity and performed very well but, still had aspirations to compete at the university level.
With even more financial support from the Foundation this year things have greatly improved. The RMC rink has competed in several events, notably the Brock OUA invitational Bonspiel – beating a solid U of T rink, the annual Whig Standard bonspiel, the first annual Queens vs RMC outdoor curling game – which was held this past Friday – weather conditions and some technical problems prevented a full game to be played. The highlight to date was the CFB Kingston play-downs.
The opportunity to compete has paid off.
RMC has performed admirably in all these events. Confirmation of their level of play was confirmed at the Base play-downs, which they won. They now advance to the Canadian Armed Forces, Ontario Regional Championship in North Bay, Ontario starting, 26th of February and is slated to run over three days against teams from our bases in Ontario. A rare opportunity indeed!
With the gains and success achieved this year, the future looks bright for curling at RMC.
Caption: Getting ready for the Febfest game is the RMC rink: L-R : Second- Navarre Hebb, Vice- Mikael Lemieux, Lead – Kevin Allan, Skip – Jamie Hill
More Scott Howells, flickr photos from the outdoor curling game – Here
***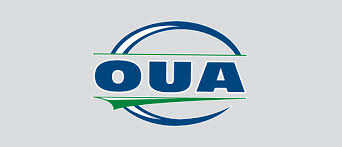 Recent varsity volleyball results:
(W) Volleyball – Trent 3 – RMC 0
2016-17 OUA Women's Volleyball Standings
(M) Volleyball –  RMC 3 – Trent 1
2016-17 OUA Men's Volleyball Standings
Historic Hockey Results:
RMC 3  VS Queens 1
RCHA 6  VS Queens 0
RMC 0 VS RCHA 1
Congratulations to RCHA!