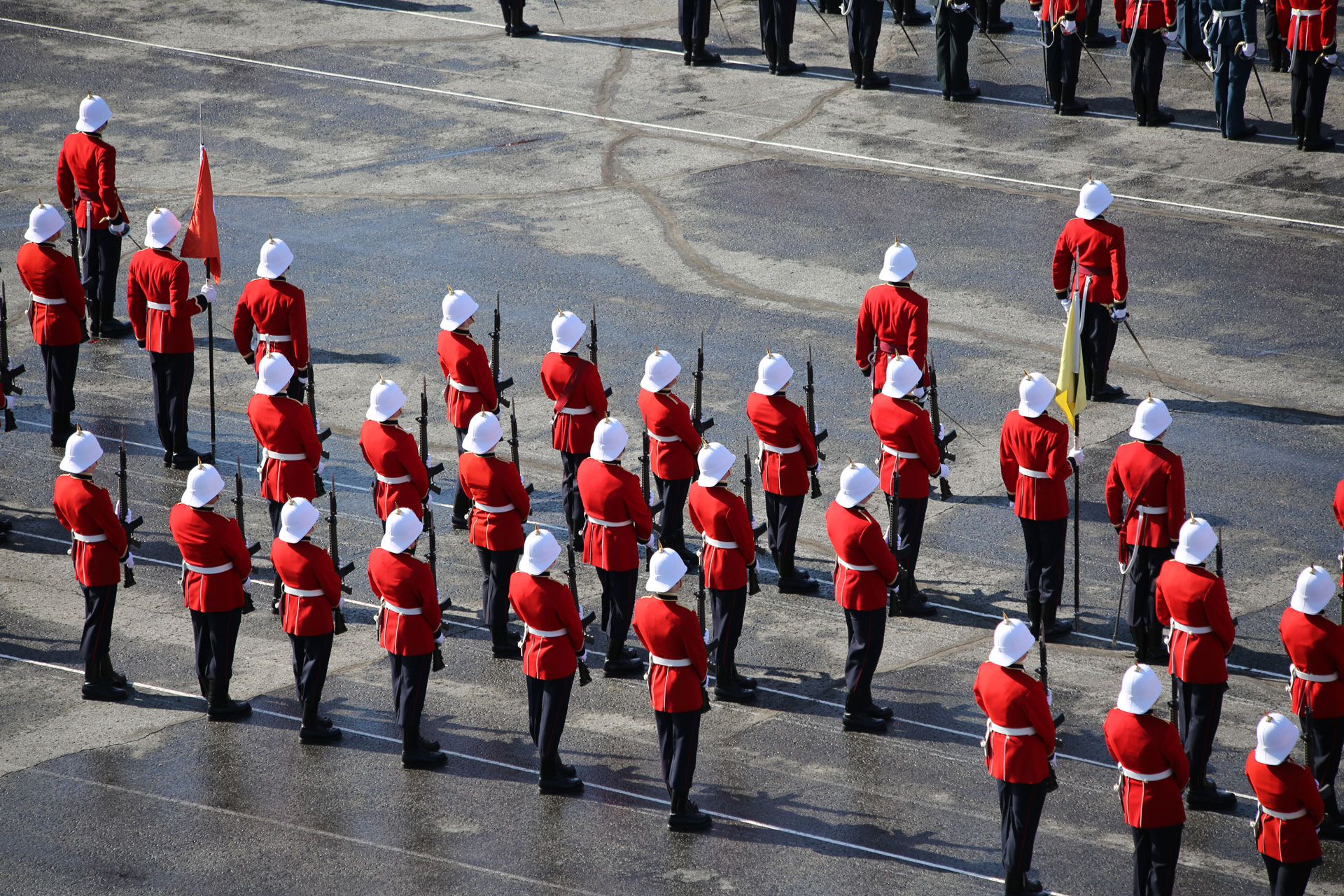 MANITOBA Branch
Royal Military Colleges Club of CANADA

———————————————————————————————————–
Branch Executive:
12059 Gagné, Jacques  J.                   Branch President  (Red & White rep)
3062    Kear, Allen                               President Emeritus
9276    Michon, Claude                       Branch VP  (Red & White rep)
9400    Mossman, Charles                  Branch Secretary
20687  St-George, Rob                       Webmaster
————————————————————————————————————
" The Yellow Ribbon Gala & Birchall Leadership Award Presentation "
In February 2009 the Manitoba Chapter – Royal Military Colleges Club of Canada (Alumni) in partnership with the Winnipeg Military Family Resource Centre (WMFRC) will be hosting a Gala "friend-raiser" in support of WMFRC's many non-for-profit projects.  WMFRC provides social services and ongoing support to the families of our troops deployed overseas. The CDS General Walter Natynczyk is a strong supporter of the MFRC program and has committed participation at the Gala as Guest Speaker and Award Presenter.
During the Gala an award of distinction (Birchall Leadership Award ) will be presented to an outstanding Canadian and Manitoban, General (retired) R.R. (Ray) Henault, CMM CD who lead the Canadian Forces not only as CDS but also as Chairman of NATO's Military Committee.
Corporate sponsors are still required along two fronts.  First, supporters wishing to donate to WMFRC's Gala event directly may contact Branch coordinator: Jacques Gagné. Secondly, sponsors' are required to assist the Manitoba Branch with a number of event related expenses. Please take the time to consider this opportunity and join us in recognizing our military families.
Branch contact:  Jacques Gagné, Branch President
e-mail:   gammail@mts.net
Event

Saturday, 21 February 2009
Grand Ballroom, Delta Hotel, Winnipeg.
Special Guest Speaker & Award Presenter:
General W.J. Natynczyk, OMM CMM CD Chief of the Defence Staff
Birchall Award Recipient : General (ret'd) R.R. Henault, CMM CD
Other Distinguished Guests to include:
Lt Governor of Manitoba, Premier of Manitoba, Mayor of Winnipeg, Commander 1st Canadian Air Division, retired Sr. Officers, MPs, MLAs and media personalities
Musical Program: The Air Command Band
Dress:
Military – mess kit w/miniatures
Civilian – gown, tux or business suit
Program highlights
VIP reception (Sponsors)              1700 hrs
Cocktail (Meet & Greet)                1800 hrs
VIPs – piper                                    1845 hrs
Gala Dinner                                   1900 hrs
Guest Speaker                                2100 hrs
Birchall Leadership Award           2200 hrs
Dance                                             2245 hrs
Costs
Gala Dinner: $85.00 per ticket (includes a $ 40.00 Tax Receipt)
WMFRC contact: Sandra Doody
Tel      (204) 833-2500 Ext 4507
Fax:    (204) 489-8587
Email: Doody.s@forces.gc.ca
NB : When reserving event tickets please ensure that you inform Sandra Doody that you are a RMC Ex-Cadet……
Accommodations
Delta Hotel special event room rate @ $ 109.00 / night
Room reservations can be made directly by calling the Hotel
NB: To ensure discount, indicate you are attending the Gala event
Delta Hotel
350 St. Mary Avenue, Winnipeg, Manitoba, R3C 3J2
Tel: 204-942-0551 | Fax: 204-943-8702
Toll-Free: 1-888-311-4990
Number of Rooms: 393
Check In : 3 p.m. | Check Out : 12 p.m.
Transportation –  Limo/ Cab Service available from the Airport
NB: On a limited basis; accommodations for singles available at CFB Winnipeg – 17 Wing.  There are (10) rooms available. First come first served.Contact:  Jacques Gagné, Branch President.  Tel (204) 471-2331 or email: gammail@mts.net
______________________________________________________________
"From the Holocaust to Rwanda to Darfur: Lessons in Humanit for Today"
Major Brent Beardsley, (RMC MASc Management 1999) M.S.C., C.D., will be addressing the Kingston Community on November 3rd at 7:30pm at Queen's University in Stirling Hall, Auditorium D. His talk entitled, "From the Holocaust to Rwanda to Darfur: Lessons in Humanit for Today" is part the Kingston Jewish Council's annual Holocaust Education. He is a former Operations Manager of the United Nations Assistance Mission in Rwanda, (UNAMIR), and former personal staff officer to Romeo Dallaire. He is currently stationed at the Royal Military College in Kingston and will connect his presentation about his experience in Rwanda to the ability of individuals to affect change and social responsibility. He is completing a second masters degree in the War Studies Programme with a focus on genocide studies and humanitarian intervention. Major Beardsley is an Infantry Officer in The Royal Canadian Regiment of the Canadian Army with 26 years of service. He served as part of the United Nations Assistance Mission in Rwanda (UNAMIR) before, during, and after the genocide in 1994 as the Operations Manager for Canadian H7860 General Roméo Dallaire (CMR RMC 1969), the Force Commander. Major Beardsley collaborated with Dallaire on their book, Shake Hands with the Devil: The Failure of Humanity in Rwanda (2003). He was awarded the Meritorious Service Cross (M.S.C.), presented by the Governor General of Canada, for his heroic personal actions in Rwanda. Major Beardsley testified at the International Criminal Tribunal for Rwanda (ICTR) in Arusha, Tanzania in the 2004 trial against a suspected mastermind of the Rwandan genocide, former army colonel Théoneste Bagosora.       http://www.thewhig.com/Community/NewsDisplay.aspx?c=8604
______________________________________________________________
H7860 Le Senateur Roméo Dallaire (CMR RMC '69) est le conférencier principal de la colloque annuel de la Société royale du Canada le 14 novembre prochain au Musée canadien des civilisations – Théâtre 100 rue Laurier, Gatineau, Quebec.
H7860 Senator Roméo Dallaire (CMR RMC '69) is the keynote speaker at the Royal Society of Canada`s Annual Symposium on November 14th at the Theatre, the Canadian Museum of Civilization 100 Laurier Street, Gatineau, Quebec
http://rsc.ca/index.php?page=2008%20Symposium&lang_id=1&page_id=259