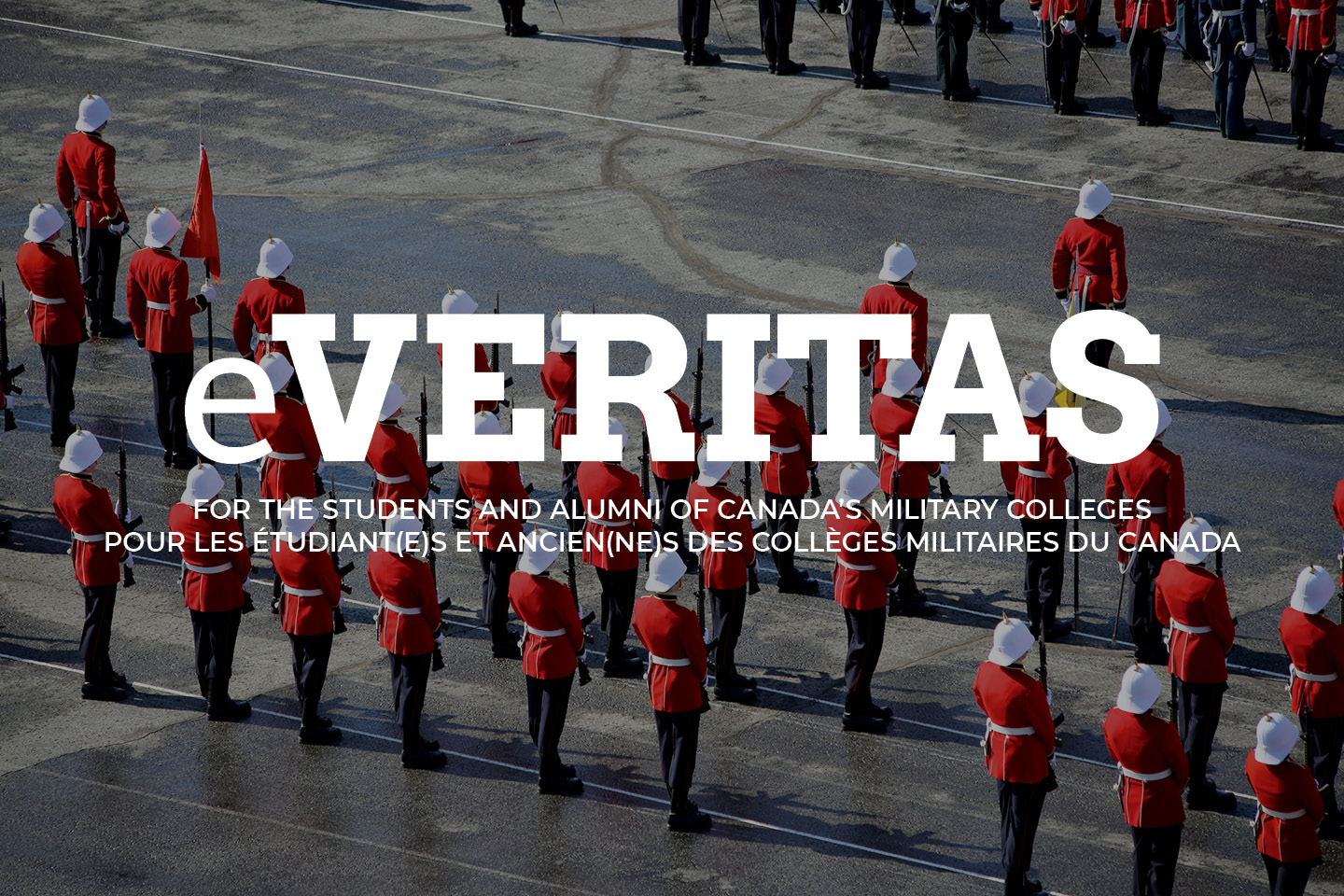 Commandant, BGen Eric Tremblay brought along the current and incoming cadet leadership commonly referred to as the Top 5 to the annual Toronto Branch Dinner, Friday, 27 April. Cadets spent the evening mixing with members of the Branch and they left with a better understanding of what being an Ex cadet is all about.
Toronto Dinner Pretty Special!
Article: 25663 III Dmitri Sapeguin
This past Friday the members of the outgoing and the incoming Top 5 had a wonderful opportunity to meet and to interact with Ex-Cadets of the Toronto Branch at an RMC Club Dinner, held at the Armour Heights Officers' Mess, Canadian Forces College. Les élèves-officiers présents ont pu échanger au sujet de leurs expériences uniques au CMR et au sein des Forces canadiennes avec des Anciens qui ont gradué au cours des 50 dernières années et qui encore aujourd'hui se rassemblent fièrement à chaque année.
The guest of honour for the Dinner, BGen Tremblay, Commandant of RMC, addressed the group about our college and its bright future. Durant les présentations, le CMR a reçu un don de 50 000 $ en bourses d'études. Furthermore, the Toronto Branch of the RMC Club presented the RMC Pipes & Drums with a pipe banner displaying the RMC Logo and the Toronto Branch mark. Sans aucun doute, ce fut une expérience unique et nous aimerons remercier la Branche de Toronto du Club du CMR pour nous avoir offert cette invitation.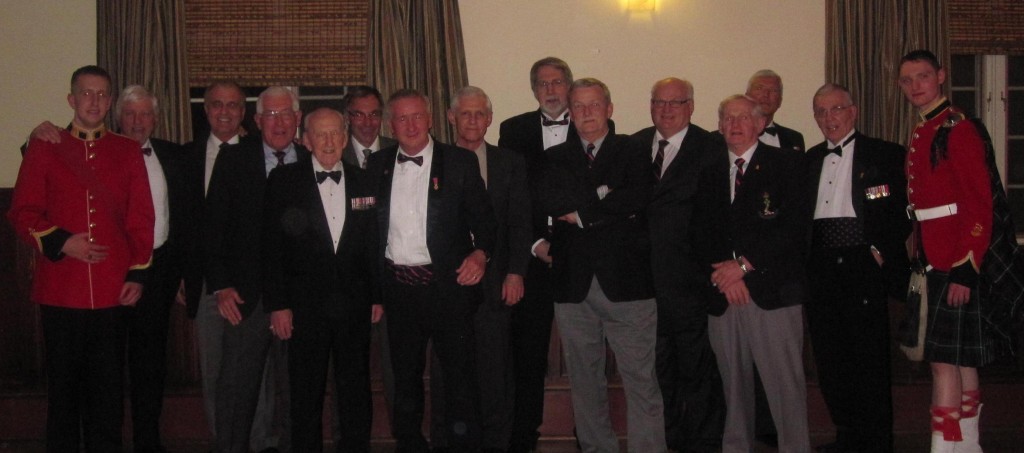 Pictured above are two the cadets and a large number of Ex cadets from the Class of 1969 along with "The Maj" – Danny McLeod front row left and Bill Oliver front row right along side the Piper. Branch President, Michael Gainer also from the Class of 1969 is absent from the photo as he was attending to MC duties while the photo was being taken.