Top 5 – Winter Term
***
xxxx
xxxx
Top 5 – Winter Term

Fall Awards for Intramurals

RMC Judo Clinic weekend

Varsity Wraps Up for Fall Term

PMT
more

/

plus

Top 5
The Top 5 for next term are/Le Top 5 pour le semester procaine sont:
CWC/COMA NCdt/Aspm Pouliot-Maillette
DCWC/ A/COMA OCdt/Elof Peet
CWTO/INSTRA OCdt/Elof Claveau
CWOpsO/OpA OCdt/Elof Ewing
CWAdO/AdA OCdt/Elof C.H. Choi
Congratulation and best wishes for success during the term and well beyond.
***
Fall Awards for Intramurals
xxxx
xxxx
It was another tremendous semester of Intramural sports at RMCC. Competition was fierce yet fun, with candidates for Most Valuable Player often interchangeable with Most Sportsmanlike.
The dynamic of Intramural sports at RMCC is always interesting. Few other sports programs allow formerly competitive players to compete shoulder-to-shoulder with those that only picked up the game when they arrived at RMCC. To that end, the level of competition was often at the perfect level so that the 'rookies' were challenged, while the more experienced players still had to perform. New and experienced players alike cheer exuberantly when a rookie goalie miraculously turns away an experienced forward.
The course of the soccer season was irreversibly altered when Padre Carter took to the pitch. Channeling his inner Ronaldo, the Padre brought blazing speed and finesse to any game he played in while still finding time to encourage and support his teammates.
When the dust settled at the end of the semester, A division had won Water Polo, Tier A Ice Hockey and Sailing, B Division took Tier B Ice Hockey and D Division took Military Skills. 5 Squadron reigned in Ultimate Frisbee and Ball Hockey, while 12 Squadron took the Soccer title. These teams not only won their sport but also scored valuable points towards the coveted Commandant's Cup.
xxxx
xxxx
For now, the Intramural program will take a back seat to exams as the students put the finishing touches on their term projects, submit final-week assignments, get a head-start on studying, or find some time to relax before the crucible of exam week. But rest assured, reader, that the Intramural sports will begin again in the winter, with a completely different gambit of sports, including Basketball, Dodgeball Volleyball, Inner Tube Water Polo, Flag Football, and Ice Hockey (which will likely be shaken up by the College's resident ringer: BGen Friday!).
When all has been decided, we will bring you another update!
NCdt Robertson
***
RMC Judo Clinic weekend – November 26th & 27th – RMC Judo Club
xxx
xxxx
This past weekend the RMC Judo Club took part in two clinics inside the Dojo in the KMCSC. The first was a grappling seminar with Kingston's Jujitsu Club, taught by Sensei Dan Kennedy who invited his sensei, a high-ranking black belt in both Judo and Jujitsu, to teach. Eight of the Judo Club's members were present and were taught various escapes from ground techniques, as well as a couple of higher leveled leg locks. These techniques have increased the skill of some of the newer members in attendance and gave a chance for the older members to test their abilities against others.
The second event was a Judo clinic, where the Club's Supervisor, Maj. John McEwen 22049, invited one of his classmates from the class of 2001, LCdr. Hasan Alvi. LCdr. Alvi started his Judo career with the RMC Judo Club, and had some good memories coming back and having the opportunity of teaching the new club a few techniques. In addition to this, members of his club in Ottawa, giving the RMC Judo club another opportunity to test their abilities, accompanied him.
xxxx
xxxx
The Judo Club would like to thank both the Kingston Jujitsu Club and LCdr. Alvi for the opportunities they have provided. With these two clinics, the club members have gained valuable knowledge from different worlds that will allow them to compete next semester. It also allows them to share their newfound knowledge with those who were not present. Lastly it provides an experience for the club as a whole moving forward and helps develop the clubs possibilities.
OCdt Landry (III) 27332, RMC Judo Club President
***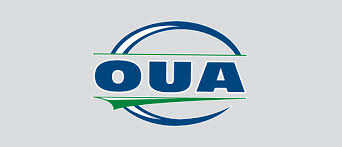 Varsity Scoreboard
Hockey
Friday 2 Dec UQTR @ RMC  (Postponed)
Sat 3 Dec   UOIT 7 – RMC 2
(M) & (W) Volleyball
No matches scheduled until Jan.
***
PMT du mercredi, 30 novembre

L'utilisation des deux heures alléguées généralement à l'entrainement militaire pour remplir le sondage sur le harcèlement sexuel était une bonne initiative. C'est un sujet important et pourtant délicat qui doit tout de même être pris en charge.
Je trouve dommage, par exemple, que les élèves-officier aient eu le droit de quitter la salle et de ne pas remplir le sondage. C'est une occasion pour tous de pouvoir activement participé et rendre possible le changement au sein de forces armées Canadiennes.
Malgré cela, l'idée derrière le sondage est bonne et juste et j'ai bien hâte de voir le développement futur qu'engendra ce sondage.