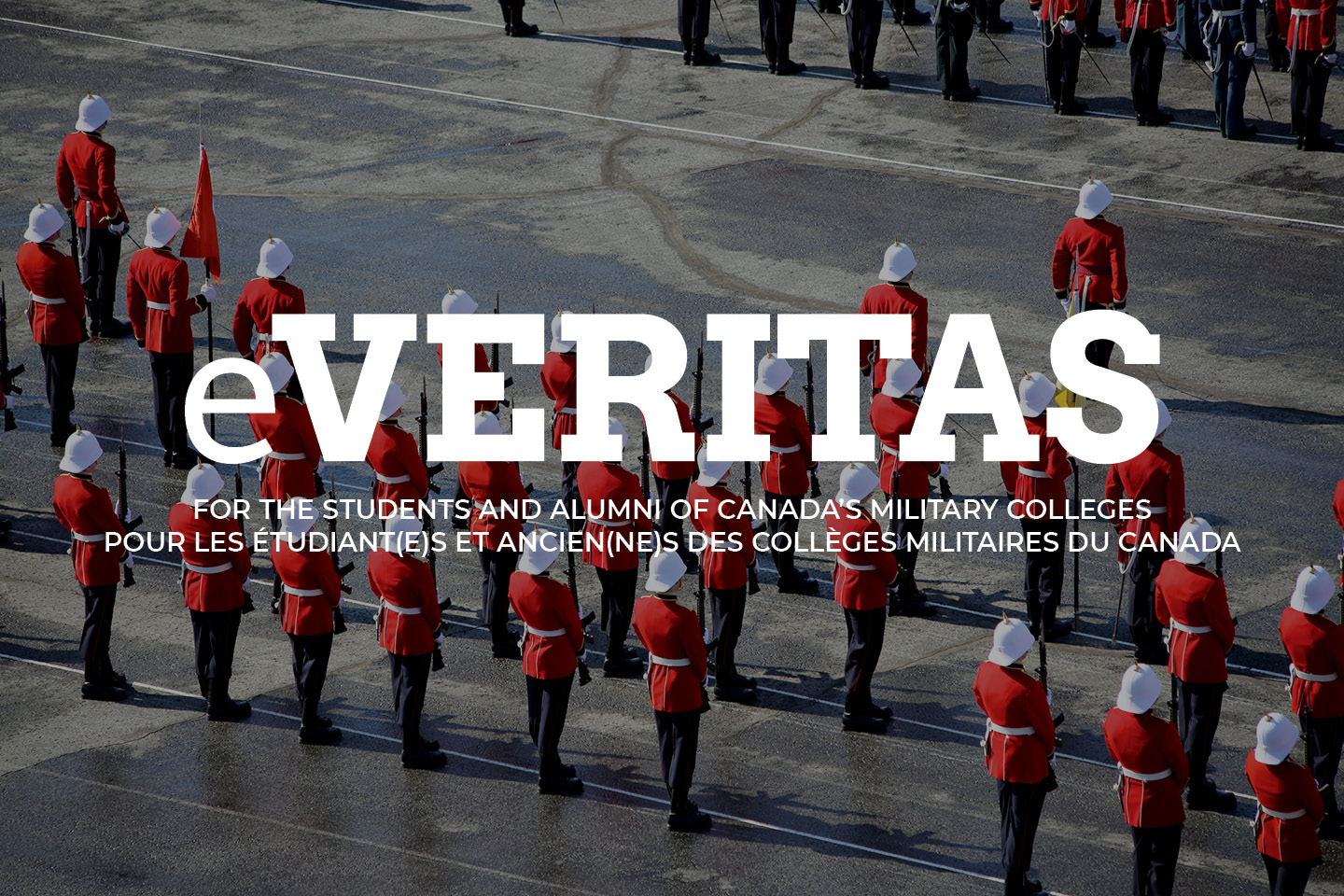 6604 Capt(N) (ret'd) James Carruthers Recognizes Top Naval Cadets
Article by 25314 NCdt Jacqueline Forbes, DCWC
At this year's annual 4th Year Navy Mess Dinner, myself and two other Naval Cadets (25060 NCdt (IV) Emilie Beland and M0962 NCdt (IV) Jeremy Hamilton) were delighted to learn that we are the first recipients of what will now become an annual award. 6604 Capt(N) (ret'd) James Carruthers has decided that it is high time to honour the achievements and hard work of the top Naval Cadets in three trade categories, including Logistics, MARS, and Engineering. On Thursday night, 22 March 2012, he presented each of us with our very own personally engraved Navy swords.
I was both humbled and honoured to receive this award, and I know my peers feel the same way. We were able to chat with Capt(N) (ret'd) Carruthers after the presentation and we all expressed our sincere gratitude, knowing that this recognition is a result of his generosity. This sword is something that I will carry with pride in the years to come, and I am so grateful for this memento because it will forever remind me of the solid foundation I received at RMC.
Thank you, Capt Carruthers, for everything you have given back to our institution. It is because of people like yourself and others at the RMC Foundation that we are able to enjoy so many of the wonderful opportunities we experience throughout our time at RMC.
Here's to a great future in the Royal Canadian Navy – "Ready Aye Ready"!