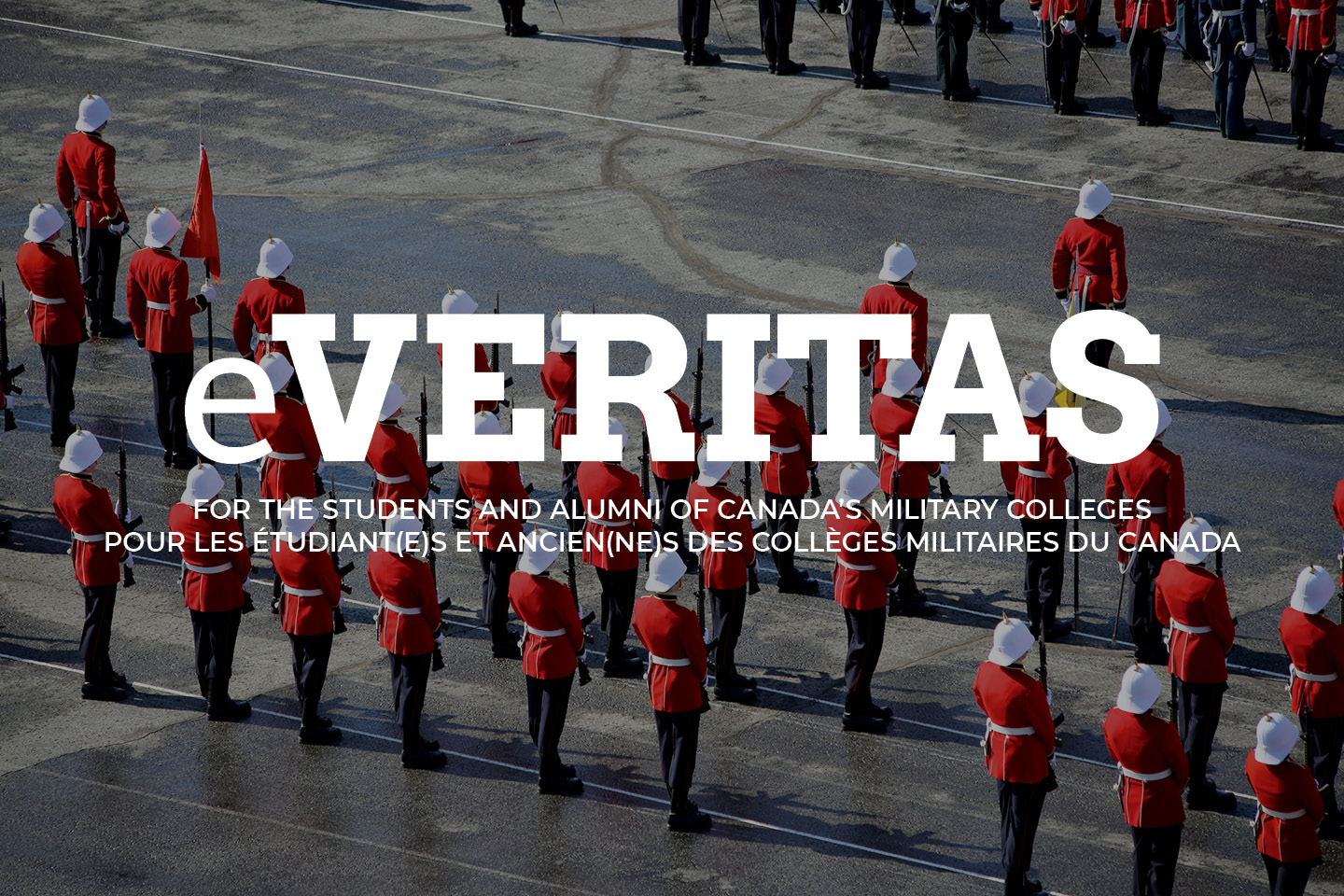 Who am I?
I entered the Royal Military College in the summer of 1925 and graduated four years later with the nickname "Sparky" as my brother had before me.
I was a member of the Permanent Active Militia prior to the outbreak of the war 1939-1945. My attendance at the Camberley Staff College was abruptly terminated on 3 September 1939 when Great Britain declared war on Germany.
I served in many staff and command appointments during the war until appointed Commander of Royal Canadian Artillery, 5 Canadian Armoured Division in 1943, in which capacity I served in action in Italy, being Mentioned in Despatches. Later, I was appointed Corps Commander, Royal Canadian Artillery, 1 Canadian Corps, where I earned the Distinguished Service Order.
On formation of the Canadian Army Pacific Force, destined for action against Japan, I was selected to command the artillery for this force. When the surrender of Japan rendered this force unnecessary, I returned to Europe as Commander Royal Artillery, 3rd Canadian Infantry Division, Canadian Army Occupation Force in Germany.
In 1950, I attended the one-year course at the Imperial Defence College and in November of that year was called back to Canada, and assumed the duties of Vice-Chief of the General Staff. In December 1955 I was transferred to Washington to fill the dual appointments of Chairman, Canadian Joint Staff and Canadian Representative to the Permanent Military Committee of the North Atlantic Treaty Organization.
In September 1958 I returned home to become General Officer Commanding Central Command.
After retiring in 1963, I worked as a member of the Ontario Police Commission and was Executive Officer of the Toronto Redevelopment Advisory Council, a voluntary group advising on Toronto's downtown development.
I chaired the Royal Canadian Artillery Association's History Committee, guiding the production of the definitive two volume Regimental history, The Gunners of Canada. From January 1969 to early 1975, I was Colonel Commandant of The Royal Regiment of Canadian Artillery. I resided in Oakville, Ontario, from 1962 until my death in 1995.
Who am I?
A) 1828 BGen (Ret) 1GE Beament (RMC 1925)
B) 1841 BGen (Ret) Douglas G Cunningham (RMC 1925)
C) 1845 BGen (Ret) Theodore RT Dumoulin (RMC 1925)
D) 1857 BGen (Ret) Bob JRB Jones (RMC 1925)
E) 1878 MGen (Ret) Herbert Alan Sparling (RMC 1925)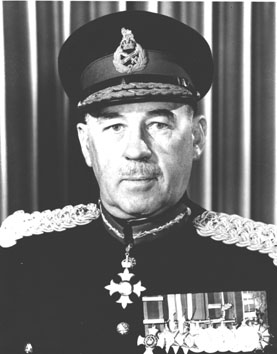 Answer: E) 1878 MGen Herbert Alan (Sparky) Sparling CBE, DSO, MiD (RMC
1925). His brother was 1760 Mr. JL (Sparky) Sparling (RMC 1923). 6776 Tim Sparling (CMR RMC '66), current President of the RMC Club is his proud son.