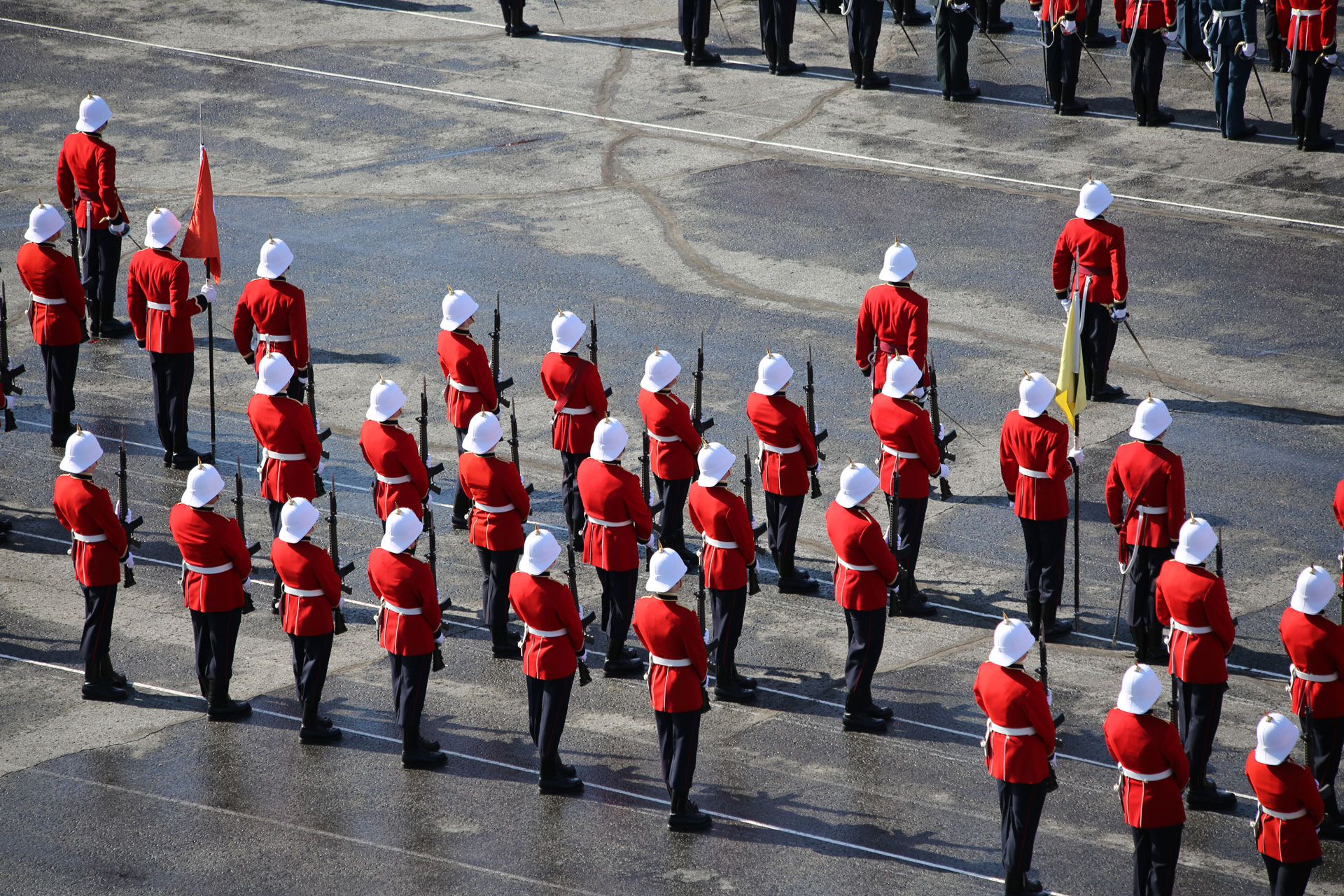 Who am I? – I was born in Oct 14 1862 in Adolphustown, Canada West [Ontario].
In my early youth, my father earned his living sailing on Lake Ontario.
By 1871 my father had become a fulltime farmer.
After completing high school, I entered the Royal Military College (RMC) in Kingston.
My nickname was "Scissors' due to my long, thin legs.
When I graduated, I had a 1st class certificate, as well as both military and civil engineering credentials.
Following my military training, I became a lieutenant in a voluntary militia group – No 4 Battery, Montreal Garrison Artillery.
My full time employment was as a surveyor for the Dominion Lands Survey in the North-West Territories.
I surveyed one of the most controversial sections of the Klondike Trail north of Edmonton.
I became a cowboy for retired Major-General Thomas Bland Strange on his 70,000 acre Military Colonization Ranch east of Calgary.
When the North-West Rebellion broke out in 1885, I left the Strange ranch and headed east to join my militia unit and use my military training.
I might have seen more action by remaining with Strange, who organized forces in Alberta that engaged the Cree at Frenchman's Butte.
As it was, I didn't see any action because the Montreal Garrison Artillery didn't receive orders to proceed to the North-West until after Louis Riel had already surrendered by the time we arrived in the West on May 20.
There we were faced with the tedious task of garrisoning Regina, where our leader Col. W.R. Oswald wrote that ".. a number of us feel that this loafing is not what we came for. We are all ready and anxious to fight for our country …" Within a month, most of the troops were on their way back east.
I sought a commission in the North-West Mounted Police, which already had many graduates of RMC. The size of the Force doubled from 500 to 1,000 members in response to North-West Rebellion and pressure for settling the prairies. The officers were "selected through the usual government mixture of political patronage and geographical representation."
I wrote to Sir John A. Macdonald on July 27, 1885, supported by a letter of reference from Col. Oswald who wrote that "I can recommend him as a most excellent painstaking officer, well up in his work and thoroughly reliable in every respect." Major-General Thomas Strange wrote Sir John A. Macdonald a letter of recommendation on February 12, 1886. He explained that I had been a very good cowboy with a good head on my shoulders, a good physique, was steady, hardworking, and gentlemanly. In conclusion, Strange warned that if a commission was not forthcoming, that I was thinking of going to the United States and "it is a pity to educate these fine young Canadians for a foreign country."
I served as an officer in the Royal Canadian Mounted Police.
I was later described as "the most efficient officer of them all" as a Captain with the Canadian Mounted Rifles in South Africa.
I was killed in action near Belfast South Africa on on Nov 2, 1900 during the South Africa/Boer war.
I was commemorated on the RMC Memorial Arch and on the family memorial at St. Alban's Anglican Cemetery in Adophstown.
Librarian and historian Barb Brydges used historical and genealogical resources to publish an article on me in 2008.
a) 52 Captain W.G. Stairs
b) 62 Captain W.H. Robinson
c) 99 Captain T.W. Chalmers
d) 134 Captain J.H. Laurie
Answer:
c) 99 Captain Thomas Wellington Chalmers (RMC 1883)
Ref: Barbara Brydges – Thomas Wellington Chalmers: mountie,
surveyor, soldier. –  Historical Society of Alberta March 22, 2008