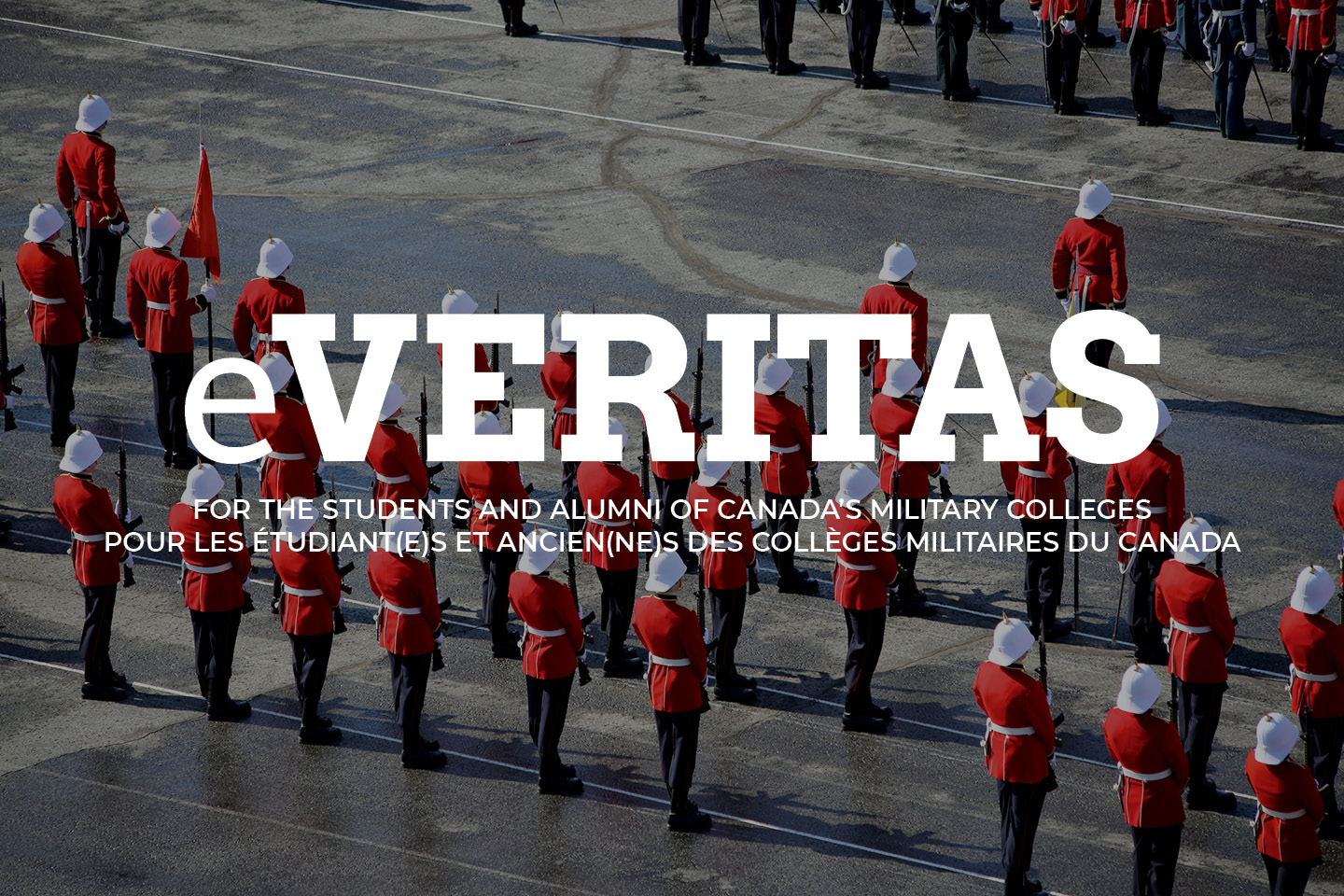 RMC in popular culture…
Dr. David Clark's Canadian Army Trilogy, The Ridge (1994), Lamone (2001) and Lucifer's Gate 2002 outlines the stories of two generations of the Warwick family and the Canadian Army in the Great War.
Dr. David Clark, a practising psychiatrist in Barrie, Ontario attended medical school through the Regular Officers Training Plan, and served previously as a medical officer in the Canadian Army.
In Lucifer's Gate, Captain James Niles, a Royal Military College graduate, is posted temporarily to a recruit training batallion. He is a professional officer, all spit and polish, everything by the King's Regulations. When he orders an old NCO to order a section for picket duty to deal with an Anti-German riot in Toronto, the old NCO trotted offs, muttering under his breath. "Wait till the colonel hears of this; the captain will burn, not me. These flaming' RMC types. Aint got not flamin' common sense…"
Niles draws his Webley revolver, and orders the crowd to disperse. After accepting thanks from a German proprietors of a tailor shop, Hans and Analise Holzhauer an he falls for their strikingly attractive nineteen year old daughter, Rosamund, who works as a domestic. The lovely Rosamund is an unsuitable match, however, since they are worlds apart in social position. Niles is practically engaged to the Colonel's daughter Roselyn. While serving under Commander Arthur Currie in France, Niles comes to realize that Roselyn never has a serious thought, caring only about tennis and garden parties.
____________________________________________________
Three Princes Armed, Luxury Liners To Warships by Robert Darlington & Fraser McKee
ISBN 978-0-9810274-0-1, Self published by Robert Darlington, 206 pp
BOOK REVIEW by Peter Chance
The initial impression is one of thoroughness of research and eye appeal. The layout, many photos and illustrations, the appropriate lines from classic prose as an opener to each chapter, the personal comments from wartime crew members, the list of credits and a very good index, all add to the value of this exciting and engaging book about the three all but forgotten Princes, Henry, David and Robert, initially peacetime luxury liners to wartime workhorses in various valuable roles to an only partial success in postwar service with two of them converted to passenger liners. A few edits in the first fifty pages, and which do not detract from the force of the story, have been passed to the author.
While the book's prime purpose is to tell the stories of the wartime activities of these ships, the pre and post war peacetime lives of the Three Princes is an intriguing and very well told preface and finale. Moreover, the comments of former crew members add a special flavour of authenticity to the ship's wartime accounts.
The essential backdrop to this story is, as the authors dub it, 'the well described involvement of the would be empire builder Sir Henry Thornton'. With the success of his Canadian National Steamships, 'Lady Boats' on the Halifax/ West Indies passenger and trade runs, he then challenged the CPR monopoly of the West Coast triangle ferry route Vancouver, Victoria, and Seattle with the construction and operation of the three luxury Prince liners named after members of Sir Henry's Board including one for himself. They were only partially successful having been overtaken by the economical collapse of the great Depression. By 1939 with a White Elephant soubriquet all three were purchased by the Department of National Defence. With their lives revitalized they would become valued complements to Canada's hugely expanding navy.
Whether, Armed Merchant Cruiser, to Anti Aircraft Cruiser, to Landing Ship Infantry, with service from the Aleutians, relief of Hong Kong, D-Day participation, and operations in the Mediterranean from the south of France to Greece, their Canadian naval contribution during WW11 makes an exciting hitherto almost unknown and unsung story.
Once again, the team of Darlington and McKee has produced a quality book. This one surely must be added to the lexicon of Canadian naval history. It is a thoroughly enjoyable read for, not only all of us with continuing naval connections, but also for the layman with a thirst for maritime history.
RCNSE86 Peter Chance, Sidney, BC
Author Robert Darlington at writes: Fraser McKee and I have collaborated on another book. It is the full historiography of the three Prince ships. There are 8 chapters in 224 pages. The first two deal with Sir Henry Thornton of CN Steamships and the background of the decision to acquire them. The next four chapters deal with their wartime lives including west coast & Caribbean patrols, Weser, Hong Kong, Aleutians, conversions, Normandy & Dragoon landings, Biscayne convoys, Greek waters & Hong Kong again. The final 2 chapters cover their post war lives. We leaned heavily on a 1965 DHist paper, Fraser's research, plus interviews we did going back twenty years. Sadly, many of those interviewed have passed on. I am self publishing locally & with modest sales simply hope to recover costs. Price is $20 for locals or $25 if mailed to Canadian addresses. Jan Drent did a Foreword and seems to feel the book is a valid contribution to our naval history. I would hope to be present at a Fall NOA luncheon to show the book which will be printed locally in August.