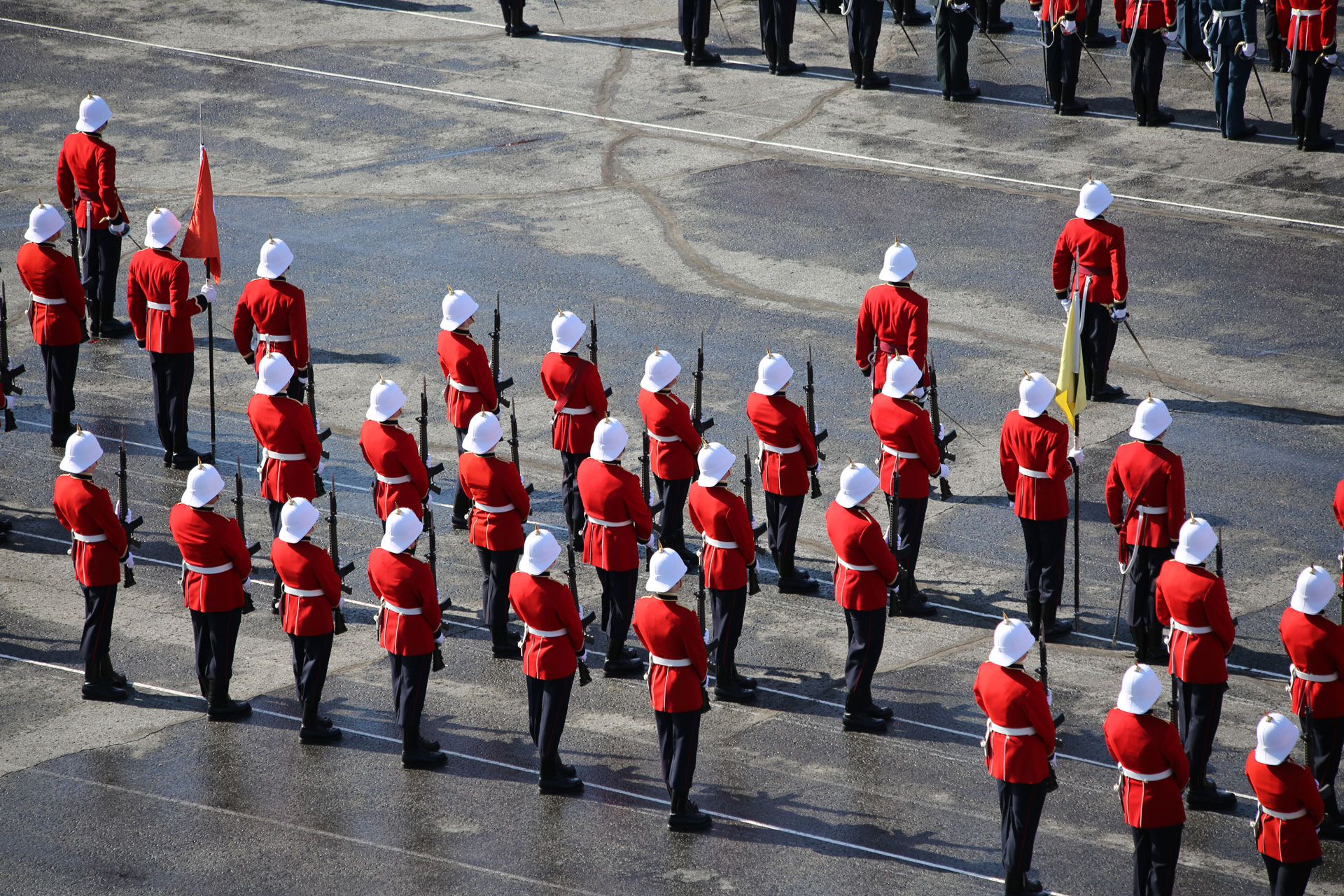 An evening reception to honor varsity athletes who represented RMC-C  during the Ontario University Athletes (OUA) 2009- 2010 sports season took place at Yeo Hall last week.
Photo credits: Matthew Telfser
Paladins honour male, female athletes of year
By PATRICK KENNEDY, THE WHIG-STANDARD
Click Ctrl +  or click on each list for better viewing…

Full list of winners:

xxx

Photo Credit: Brad Lowe
Spotlight on Varsity Sports Awards
By 24991 Aarthi Prabhakaran CW Varsity Sports Information (inserted photo)

The 2010 Annual Varsity Sports Awards took place this past Wednesday evening, in the transformed New Gym. The evening started with a classy cocktail hour for all of the hard working varsity cadets and coaches dressed to the nines in formal attire. Once the bagpipes played everyone assembled into the New Gym where a dramatic stage and black curtain backdrop had been erected for the occasion. After a beautiful rendition of Oh Canada by the RMC Choir, the masters of ceremonies 24945 Stephanie Stone and 24884 Steve Juillet welcomed all the guests to the ceremony.
Throughout the evening various Cadets walked up to the stage to receive their awards for their accomplishments this season. The list of winners is listed above.
The winner of the H.R.H. Prince of Wales Cup 24662 Jeff Oke gave a comical yet heartfelt speech that thanked all those in this career here at RMC. He spoke of all the support that the RMC community had given him and the excellent training he was provided with on the Men's Hockey Team. The audience laughed when he shared with them the secret to his skill on the ice was when he figured out "he needed to stop playing hockey as an engineer."
The night ended with a quick speech from the Commandant expressing his awe at the hard work of the cadets who take on the challenge of the Varsity Program followed by a reception in the Cadet Mess. What a way to end a season, Go Paladins Go!