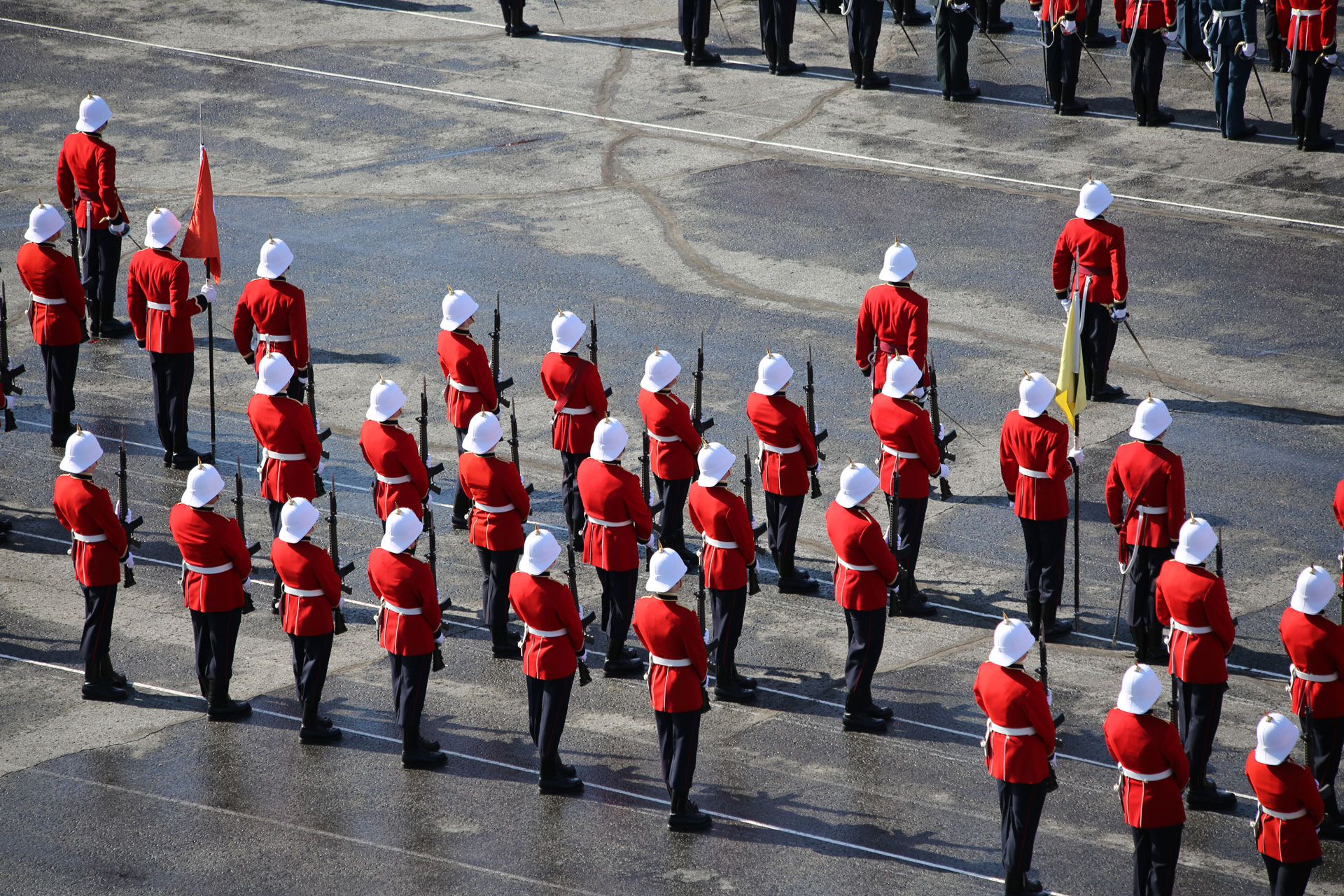 Three varsity teams have started OUA league play. Click on to the OUA section for scores for (W) & (M) soccer; and the (m) rugby team.
Basketball & Volleyball will be starting up league play soon – Check out the OUA schedules
Check for upcoming games in your area!
________________________________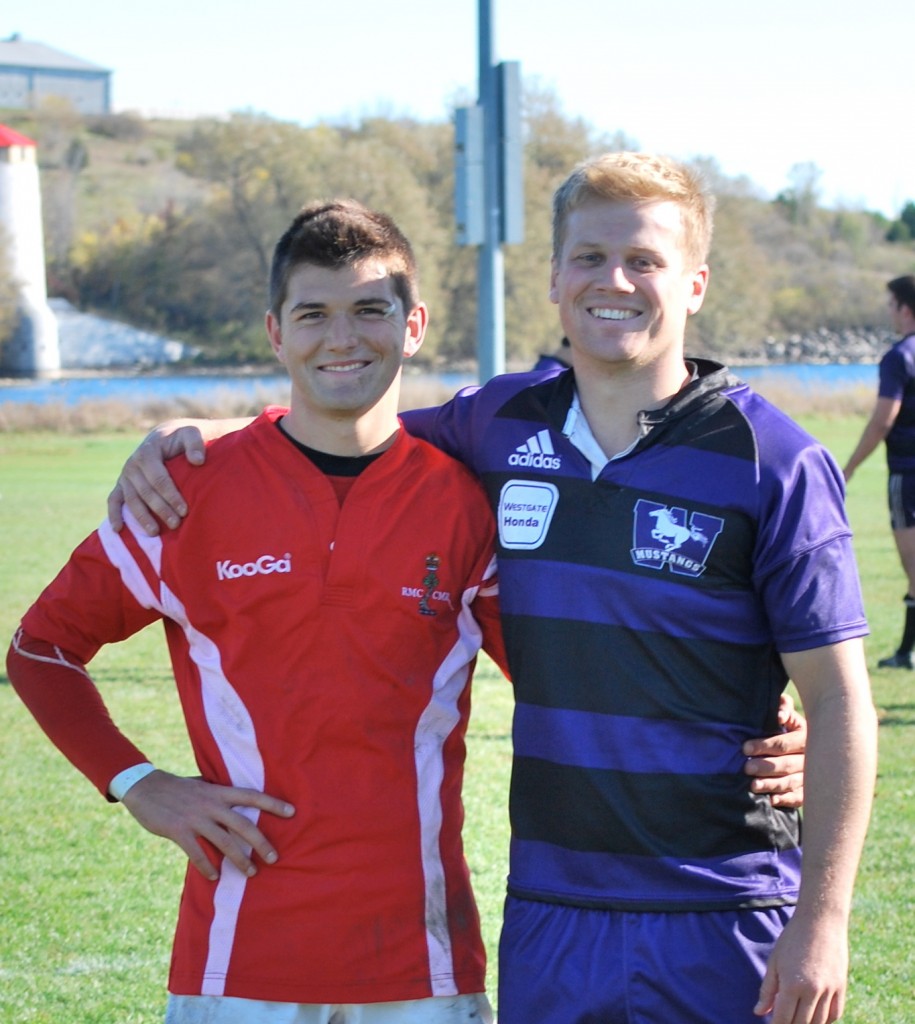 Caption: Mom & Dad were watching! A familiar face was on the rugby pitch on saturday, 16 Oct. He wasn't wearing the familiar red & white RMC jersey.
Matt McLeod – former varsity basketball player & multiple OUA rugby All Star player; a past Tommy Smart Cup winner is now studying Law at UWO. In the photo above Matt is pictured with his younger brother Spencer who is a I Year student at RMC.  Big brother won this particular battle but Spencer and his RMC teammates put up a great effort and did themselves proud with their all out work ethic.
Busy time of Year for RMC Athletes
This past weekend was a typical one for this time of year for varsity athletes at the Royal Military college of Canada (RMCC).
Both soccer teams played on both saturday and sunday. The (w) team was impressive earning a win and a tie repectively against Trent and Ryerson. The  (m) volleyball hosted a tournament; (m) rugby played tough against University of Western Ontario (UWO).
The hockey Paladins lost two cloe encounters in Toronto against Ryerson by scores of 5-4 and 4-2.
Check the chart above for all final scores and standings.
Following are a few photos from the (w) soccer & (m) rugby games on saturday afternoon.
Five photos courtesy – Alex Gillis aspiring e-Veritas photographer