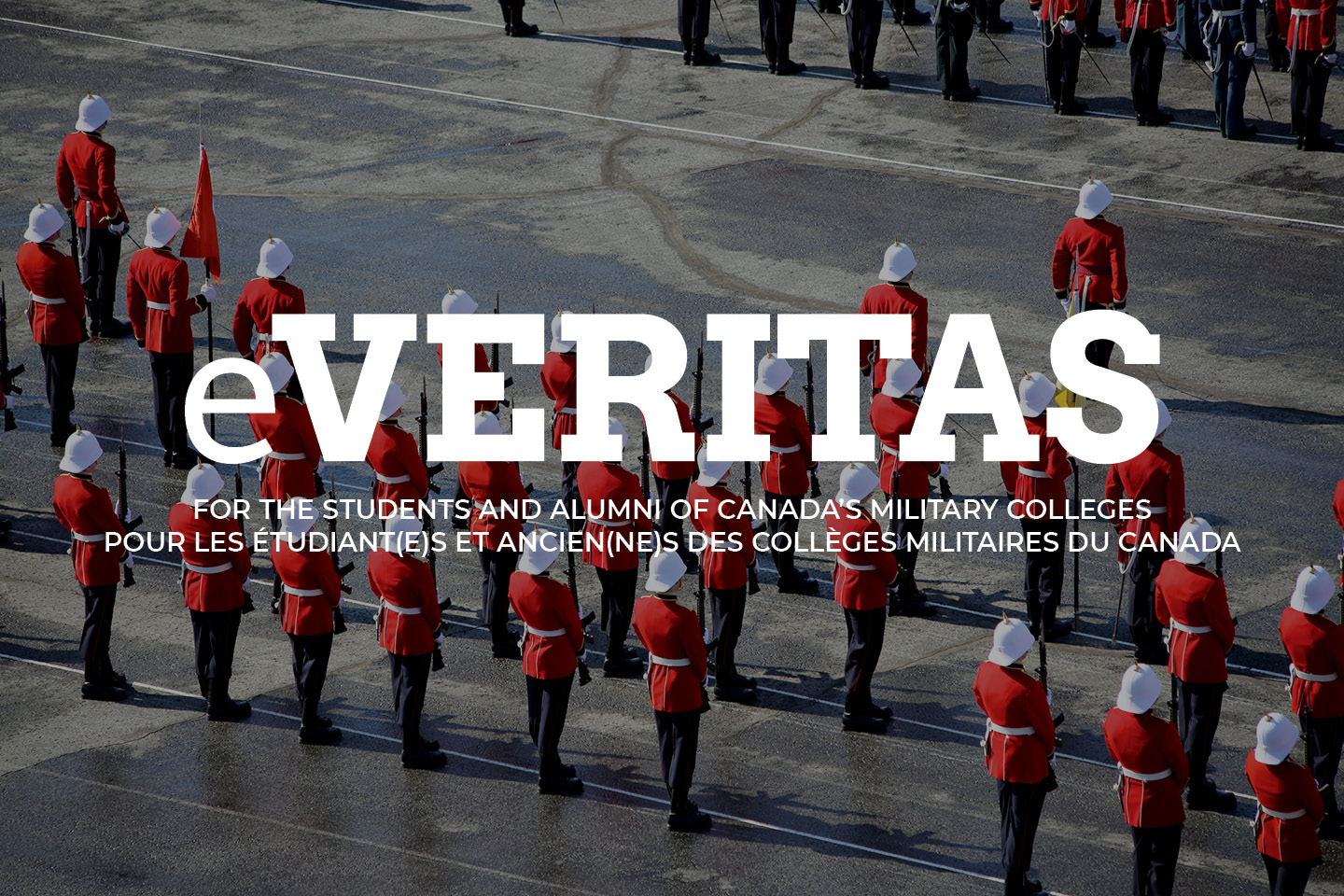 ____________________________________________________
Recent results:
Soccer (M)
Sept 2nd – – RMC 0 – Queen's 5
Sept 8th – – RMC 0 – Toronto 4
Sept 9th – – RMC 0 – Ryerson 2
Soccer (W)
Sept 2nd – – RMC 0 – Queen's 6
Sept 8th – – RMC 0 – Toronto 4
Sept 9th – – RMC 1 – Ryerson 2
Rugby
Sept 5th – – Brock 39 –  RMC 15
Sept 9th – – RMC 13 –  Waterloo 29
Upcoming Games:
Hockey
Sept 14th – RMC vs McGill @ McConnell Arena, Montreal, 7:00pm
Sept 15th – RMC vs Queen's @ Gananoque, 7:00pm
Rugby
Sept 15th – McMaster vs RMC @ Navy Bay, 3:00pm
Soccer (M)
Sept 16th – RMC vs Trent @ Main Field, 3:15pm
Soccer (W)
Sept 14th – Ottawa vs RMC @ Navy Bay, 7:00pm
Sept 16th – RMC vs Trent @ Main Field, 1:00pm

 ________________________________________________________________
OCdt 24647 Paul Lystiuk recently asked a few coaches how they choose their team's leadership and what they expect from them both in a competition setting and also a locker room setting, here's what they had to say:
Steve Leknois, Men's Volleyball
This year I personally chose the team captain. What I was looking for was a captain that would take charge of the environment, a competitive edge that would show. He needed to be organized both on and off the court. Lead by example type person.
Now with that said I don't put the full load on the Captain. I have in place what I call the leadership group made up of 3 additional players who help the team captain. These players are senior in nature and each brings something good to the table. This concept was something I was part of this summer with Team Canada Volleyball and had great results.
The expectations are clear I want a competitive team, organized both on and off the court academically solid that believes in itself, and that thought process starts with the leadership group.
Adam Shell, Hockey
Captain Selection: We look for players/people who have the respect of their teammates, who bring a consistent attitude and performance to the arena daily. They have to be able to communicate effectively and understand the right time for the carrot and stick. Performance as a cadet and a student are also important factors.
Expectations: The goal is to complete for a playoff spot on a more micro level we want to make that we go into every third period with an opportunity to win a hockey game. Inside the room we want to have positive, hardworking team that garners respect from the opponents, the college and community.
Patricia Howes, Fencing
Leaders among Fighters
The leadership structure of the RMC Fencing Program is quite complex compared to the other teams at RMCC. This is due to the fact that it is the only co-ed varsity program, and we have three separate disciplines; foil, epee and sabre. Therefore, besides selecting both a male and female Varsity Captain each season, we also select six Weapon Captains, one Team Manager, and one Equipment Manager who each focus on their specific leadership duties and responsibilities to ensure that the program runs effectively and efficiently. For me, as Head Coach, having vision keeps your eyes focused on the horizon.
In the spring of each season, after the OUA Championships are done, members of the fencing program are asked by the coaching staff to think about their role on the team and what they would like to contribute toward making the next season successful. Candidates who are interested in gaining valuable leadership experience are required to submit a memo or CV outlining why they want the leadership role on the team, what skills or experience they possess to do the job well, and for Varsity Captains and Weapon Captains they also need to include their vision for their specific team.
This year's Varsity Captains are IV OCdt Luc Abel and IV OCdt Diane Malo. They are charged with leading their respective teams throughout the fencing season from September to April. They are responsible for ensuring that the team as a whole functions as a motivated, enthusiastic, cohesive unit of people working toward one key goal; a successful fencing season. They work very closely with the coaches in ensuring everyone is working hard, training well, managing school and managing life. The Weapon Captains; III OCdt Daniela Moyano WFoil, II OCdt Vlad Melnikov MFoil, IV OCdtErica Young WEpee, II OCdtKyle Deveau MEpee, IIOCdt Sarah Staples, III OCdt Graham Tough, each have 4-5 athletes to focus on. As Weapon Leaders, they specialize in their weapon ie Men's Foil, and work very hard to make sure the day to day issues for their teammates are dealt with, and that they are learning and improving every day during training. At competition they are the engine that drives their unique team to success. Each small team has their own set of goals to achieve in fencing: fitness, physical training, technical, tactical, sport psych etc…. and the Weapon Captains guide them toward achieving these team goals all year.
The Team Manager, II NCdt Victoria Reeves, is focused less on people and more on the logistics and smooth function of the teams with regard to sport admin, travel, accommodations, competition details etc. She will work closely with the coaches dealing with many of the administrative tasks on the cadet side of the teams. Finally, we have an Equipment Manager, II OCdt Alex Whitehead, who is responsible for managing all 30,000 pieces of fencing equipment, uniforms, parts, tools and the Weapons Armoury. We also have a civilian Level IV Armourer, on contract, who mentors the equipment manager, maintains and repairs the overhead scoring system in the Old Gym, and does workshops for cadets on weapon repair. He is a well-trained specialist and one of the top Armourers in Canada.
Each year there is competition for these leadership spots in RMCC Fencing. The Coaching Staff, along with the outgoing Varsity Captains, meet to review all the candidates and select the best ones for the upcoming year. We are also fortunate to have an outstanding Sport Chairman, Major John Grodzinski, who provides mentorship to both staff and cadets. We meet with the individual candidates in person to ask specific questions and to review the job and the responsibilities. All the departing leaders also do a handover of tasks, and provide feedback on their lessons learned to the new leaders, and answer questions they might have regarding the role. This makes for a fairly seamless handover from year to year.
Running a six team, co-ed, varsity sport program would not be possible if it weren't for the effective leadership skills of the cadet members of the program. Their challenge is great and so is their effort. They learn to make decisions under the pressure of tournaments and heated competition, problem solve the logistics of people and places, process paperwork, face real life personnel issues etc. As well, they learn to set achievable personal and sport goals, challenge themselves at practice and individual lessons to improve in a highly technical sport, and manage life at RMCC. No small task. Over the decades we have had many talented leaders among fighters, emerge from RMCC Fencing, who have gone on to do amazing things in the Canadian Forces. Hopefully, some of these early leadership experiences, in the safe and secure environment of their RMCC varsity team, contributed to their overall growth and development as young officers in the CF.
Respectfully Submitted,
Maître Patricia Howes
Head Coach
RMCC Fencing Programs