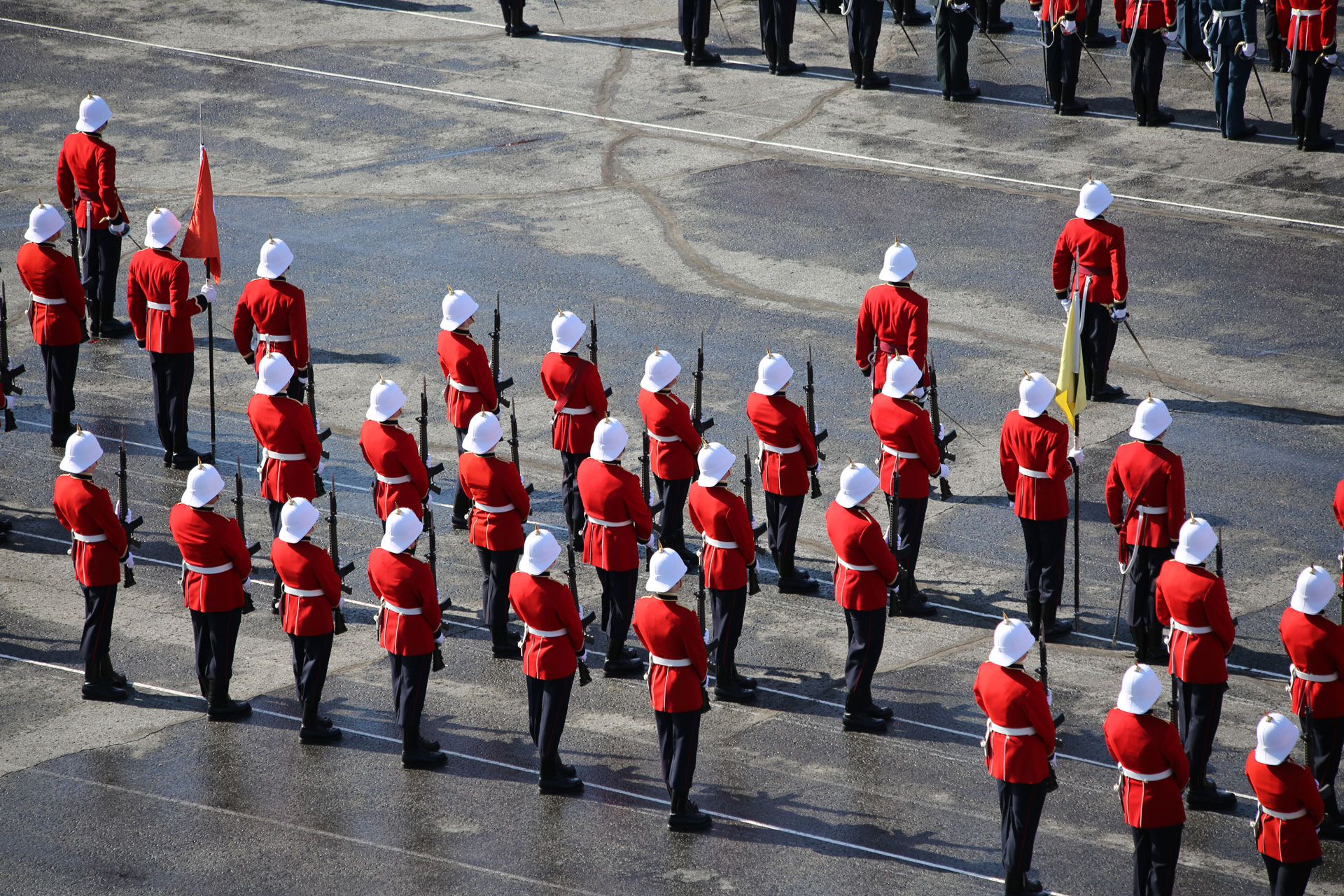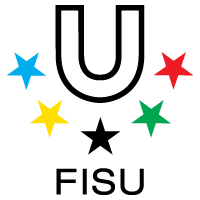 The International University Sports Federation (FISU) was founded in 1949 with the aim of achieving the following objectives:
The development of university sports;
The improvement of the moral and physical education of students; and
Closer communication between students from around the world along with the unification of international university sports.
Steve Leknois Heading to FISU Games in China
First RMC coach to serve on a FISU Games Team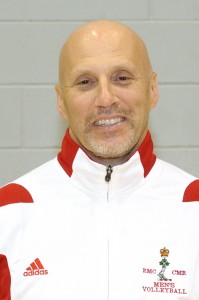 Steve Leknois, head coach of the RMC Men's Volleyball team, has been selected as an assistant coach with the 2011 Senior National Men's FISU team.
The head coach for the FISU team is Larry McKay from the University of Winnipeg, with Ben Josephson from Trinity Western University also serving as an assistant coach. The FISU team will compete at the 2011 World Universiade Games in Shenzhen, China from 12-23 August.
"I feel honoured to have a chance to coach some of the best players we have in our country." He went on to add. "I'm looking forward to this great experience." Steve will be fully funded by Volleyball Canada. This includes air travel, meals & lodgings for the two weeks or more that he will be away from Kingston.
This year's selected group of players will train at the Team Canada Volleyball Centre, located in Gatineau, QC, between May and August. They will also take part in pre-tournament competitions.
"We are very pleased to have Steve named as an assistant coach with the Senior National FISU team," said Darren Cates, RMC Director of Athletics. "It is a tremendous professional development opportunity for Steve, and also brings great recognition to the RMC volleyball program".
Leknois has been the head coach of the RMC men's volleyball team since 2002. He was also an assistant with the National Men's 'B' team this past summer.
We contacted the RMC Varsity Sports Manager, Guy Dube,  and asked if there were other RMC coaches in the past who were selected for this type of position. "As far as I'm aware, Steve is the first RMC coach to serve on a coaching staff at a FISU Summer or Winter Universiade (mutli sport, olympic style event). However, we have a few coaches who have been on the coaching staff at other World University Championships:
– Peter Nichol coached at the Universiade in Izmir, Turkey in 2005 and also the World University Championship in Patras, Greece in 2004 – Taekwondo .
–Joel Ridley was head coach at the 11th World University Taekwondo Championships in Vigo, Spain in 2010
–Sean McDonaugh was an assistant coach at the 3rd World University Rugby 7 Championship in Cordoba, Spain in 2008
Steve Leknois is well known and highly respected in volleyball circles across Canada. A fine ambassador indeed to represent RMC at such a prestigious event. We wish him and his team much success in China.
_____________________________________
RMC at Armed Forces Olympic Triathlon
By: Rovert Seivad
This past weekend ( 9 April) , triathletes from all elements of the Armed Forces from North America, took part in a gruelling triathlon in Point Mugu, California. The best triathletes in the American Air Force, Army, Marines and Navy went head to head against the Canadian team in a 1.5km swim, 40km bike and a 10km run. This race was used to select athletes to represent Canada in the World Military Games, which will be held in Rio, Brazil this summer.
Competing for Canada and based out of the Royal Military College of Canada was a core group of athletes: NCdt Aaron Bradley, OCdt Andreas Schabetsberger, LCdr Douglas Poucher, Capt Megan Cromarty and LCdr Trevor Davies.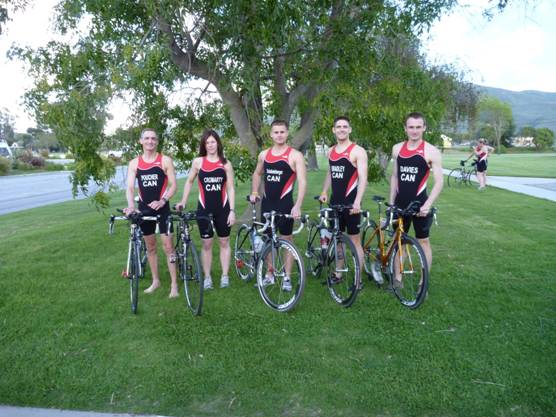 And compete they did… Once the Pacific Ocean swim, gruelling bike and blazing run were complete, the RMC squad definitely left their mark. Leading the group from RMC was 10 squadrons very own NCdt Bradley, who posted the 3rd fastest bike split on the course and found himself with a personal best run in 38:58. Only seconds behind was LCdr Davies, Aaron's coach, who obviously showed Aaron too many tricks and coached him all too well. LCdr Davies worked incredibly hard on the bike and put in a blistering 10km run in 37:30. The rest of the team put in solid efforts and were thrilled to have the opportunity to race on such an amazing course.
Due to their solid performances in California, NCdt Bradley and LCdr Davies will be representing Canada at the World Military Games in Brazil. OCdt Schabetsberger was selected as an alternate.
Moving forward, the RMC triathletes will take some time to recover and then get ready for a great summer of training and racing. The next major race of the year will see OCdt Olivier Bonvouloir and OCdt Aaron Bradley representing RMC at the infamous Wildflower Olympic Triathlon on 1 May.
The RMC future is FAST!