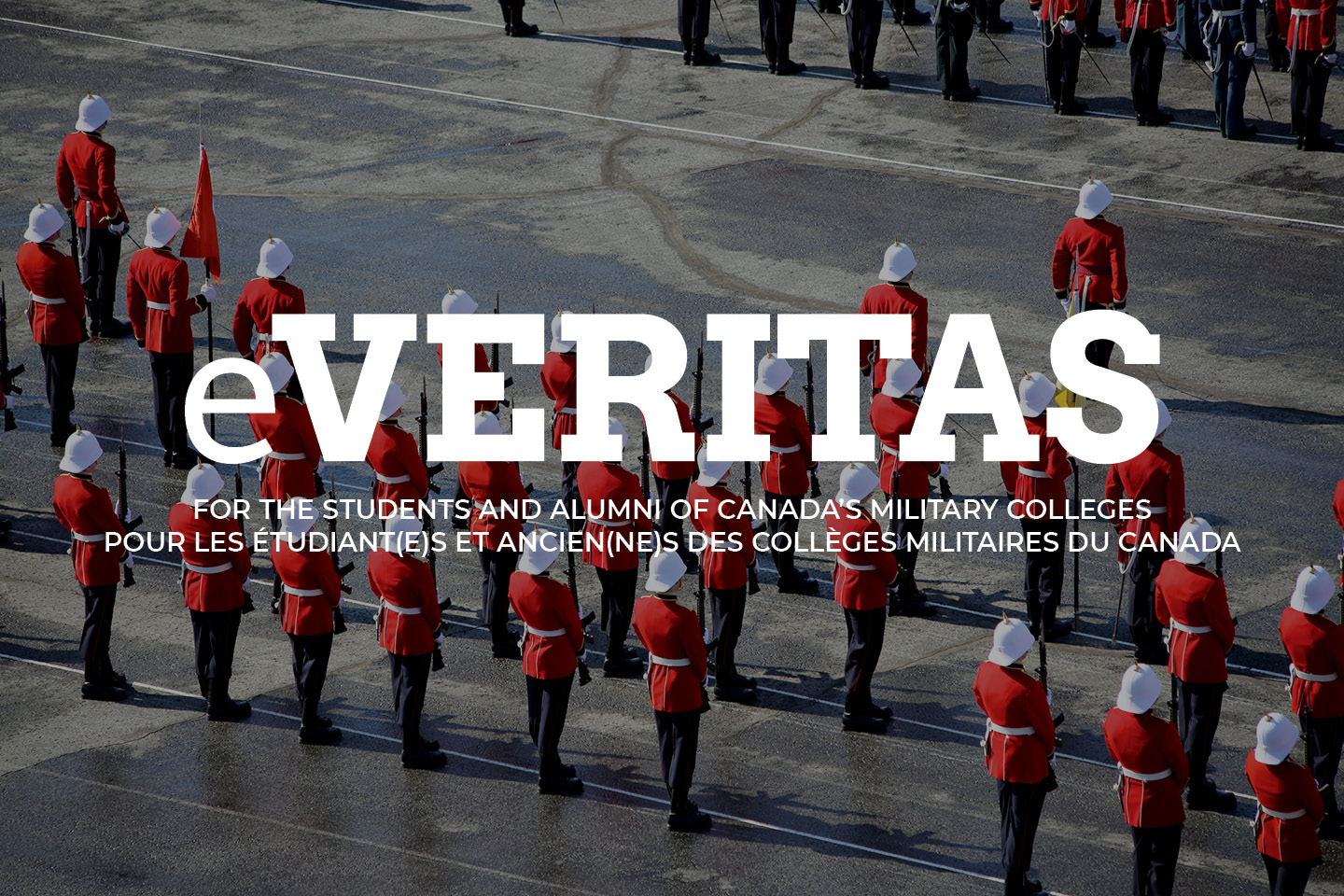 Did you know…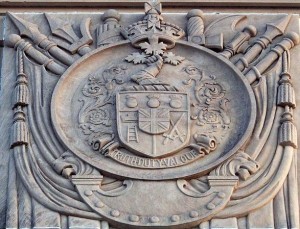 An in depth look at military Coats of Arms found around the RMC Campus.
E3161 Victoria Edwards (RMC 2003) was curious about a carving on the overpass between Fort Haldimand dormitory and Yeo Hall at the Royal Military College of Canada. Neither she nor 7637 Dr. Chester Brown M.D., were able to identify the subject of the carving other than it looked like a Military Badge or a Coat of Arms.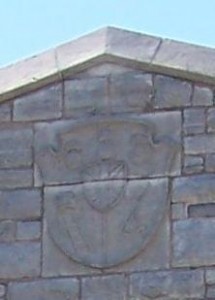 DavidS, a member of the British and Commonwealth Military Badge Forum provided an overlay (yellow) on the photo. To DavidS, the carving looked like 'a sword held by a fist (probably mailed) over the centre shield which most likely has the Union Jack inset. Upper left and upper right look like two fusiliers badges, and the upper left could be 7th Regiment of Foot (Royal Fusiliers). Lower left has a scaling ladder, but the rest of the detail eludes me. Lower right is probably a musket.'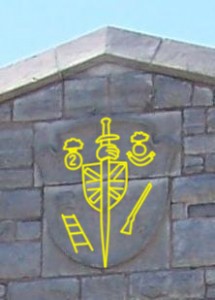 After seeing DavidS' overlay, Victoria Edwards was able to identify the limestone carving as the RMC arms. After providing a photo of the limestone carving of the RMC arms on the memorial arch as a template, DavidS provided a revised overlay (white).
The Grant of Arms to the Royal Military College of Canada was a favour by H.M. King George V to the College. The college obtained a royal warrant to validate its coat of arms which had been used without authority since the time of the first Commandant, Colonel Hewett. A copy of the Royal Warrant assigned for the College by Royal Warrant in July 31, 1920 was extracted from the Records of the College of Arms, London.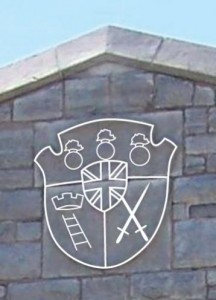 At the top of the carving are three grenades inflamed, traditional symbols for fusiliers. The Union Badge is placed upon a small shield-shaped charge in the centre of a shield. To the right are two crossed swords. To the right is a crown and a scaling ladder.
The carving is not ensigned by the Royal Crown proper, encircled by two maple branches. The carving does not include the arm in armour em-bowed, gauntleted, holding a sprig of three maple leaves. It is not inscribed Royal Military College of Canada and finally, it does not include a scroll bearing the motto Truth Duty Valour.
Researched: E3161 Victoria Edwards