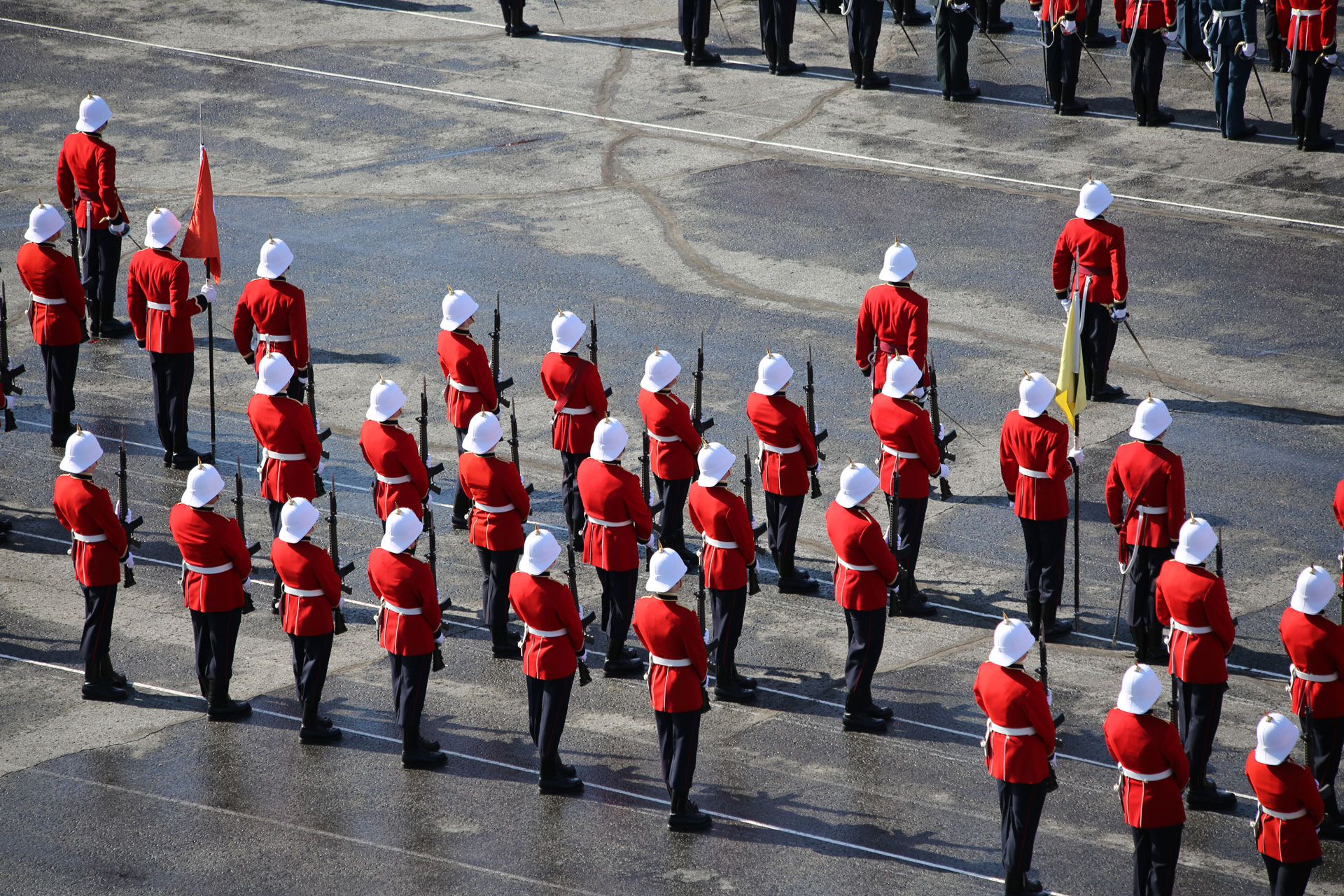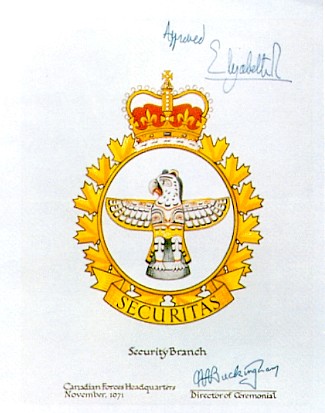 E3161 Victoria Edwards (RMC 2003) interviewed Colonel R.M. (Rod) Lander, Departmental Security Office who earned an MA in Strategic Studies and an MDS (both from RMC), while serving as an officer.
e-veritas: Where were you born and raised?
Col Rod Lander: I was born in Portage la Prairie Manitoba and raised there and in Hampshire England before joining the CF at 17.
e-veritas: What is your official title?
Col Rod Lander: I am the Departmental Security Officer, responsible to the CDS/DM for coordinating and overseeing the provision of effective management of the Defence Security Programme and being the Functional Authority for security, responsible to the CDS/DM, through the VCDS, for governance and oversight of all departmental security activities and policies, and to represent them to Treasury Board Secretariat in this regard.
e-veritas: How long have you served with DND/CF – Where? What positions?
Col Rod Lander: More than 33 years in a variety of positions, most notably as the Army Provost Marshal and as the Senior Mentor to the deputy Minister for Strategy and Policy in the Afghan Ministry of the Interior (MoI).
e-veritas: I understand you did not attend RMC as a cadet? When did you graduate, and what was your degree?
Col Rod Lander: Unfortunately I was never eligible to attend RMC as a Cadet, as I have never finished High School. I earned a BA in Political Science from the University of Manitoba as a UTPM officer candidate (former Sgt), and then a Post-Baccalaureate Diploma in Criminology from Simon Fraser University, an MA in Strategic Studies and an MDS (both from RMC), while serving as an officer.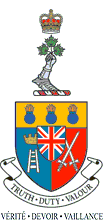 e-veritas: What drew you to RMC when you applied to attend?
Col Rod Lander: The availability and flexibility of the graduate programmes, which allowed me to obtain an MA while working full-time.
e-veritas: Is there a history of military members in your family?
Col Rod Lander: Both my grandfathers served in WW I (one in the Canadian Army and one in the British Army) and both my mother and father had short army careers (again one British and one Canadian).
e-veritas: Have you been on any deployments? If so, can you tell me a bit about your experiences either overseas or at the unit level?
Col Rod Lander: Several. The first was in Cyprus in 79-80, followed by the Golan Heights 90-91, two tours in Bosnia between 98 and 2000 and finally a one year deployment in Kabul at the Ministry of Interior. The most memorable event was being involved in a massive (5500 kg) VBIED attack on the MoI that exploded approximately 35 m behind my head. Two layers of concrete blast barriers and blast film on the window behind me saved my life, but there were dozens of casualties outside the ministry wall and 7 people killed and dozens more injured inside the ministry.
e-veritas: What has been one of the proudest moments in your career so far?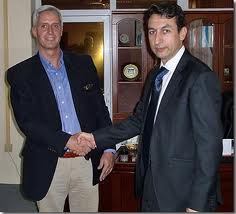 Col Rod Lander: Probably being the first foreigner to be awarded the Afghan National Police Commanders Badge, signifying that the Afghan government considered me deserving of high command of the police in the Afghan National Security Forces.
e-veritas: Is there anything you'd like to add?
Col Rod Lander: I am very impressed by the way RMC and CDA have expanded their role and are inclusive of all ranks in the effort to help CF members improve their educational accomplishments.