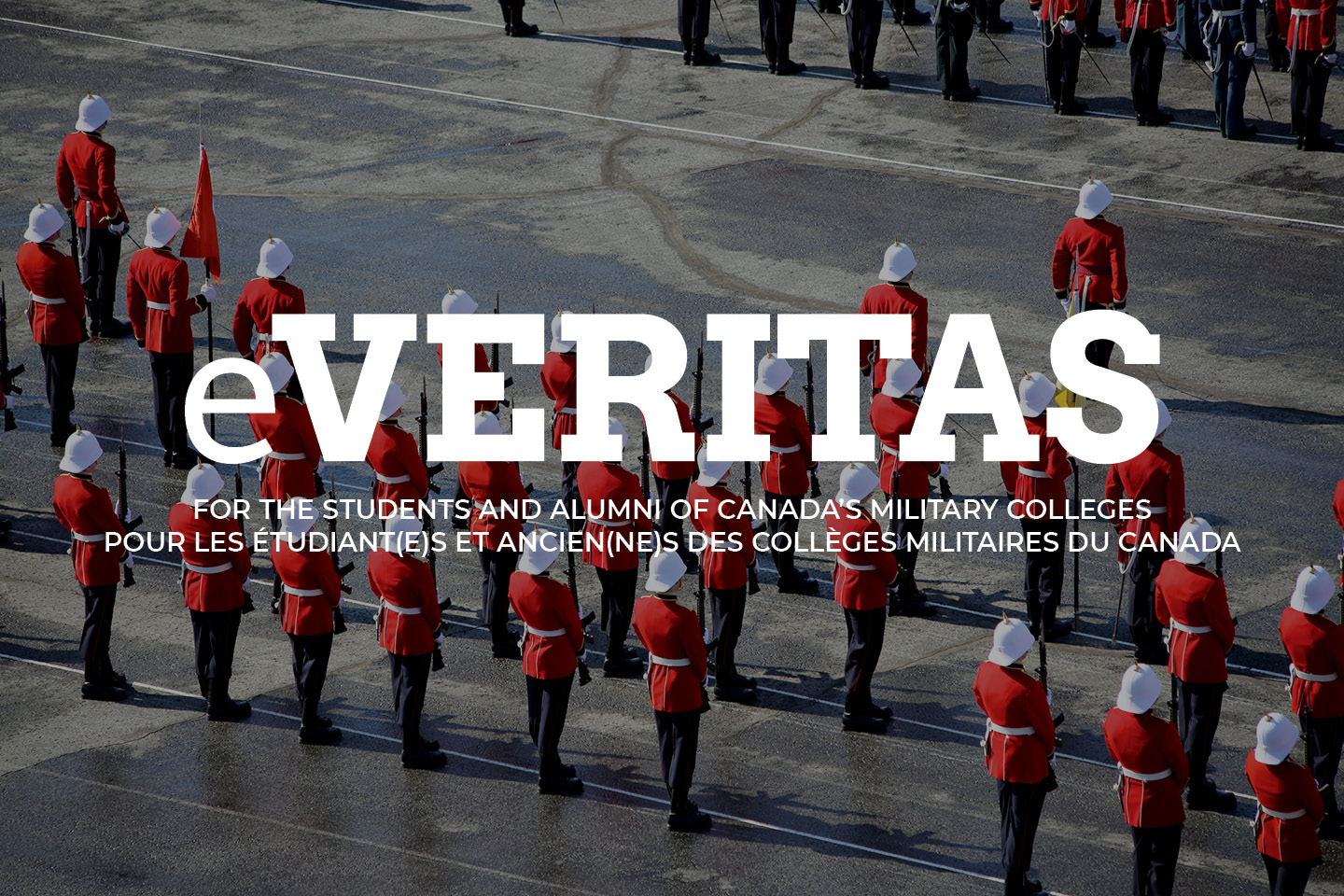 Photos high-lighting the arrval and the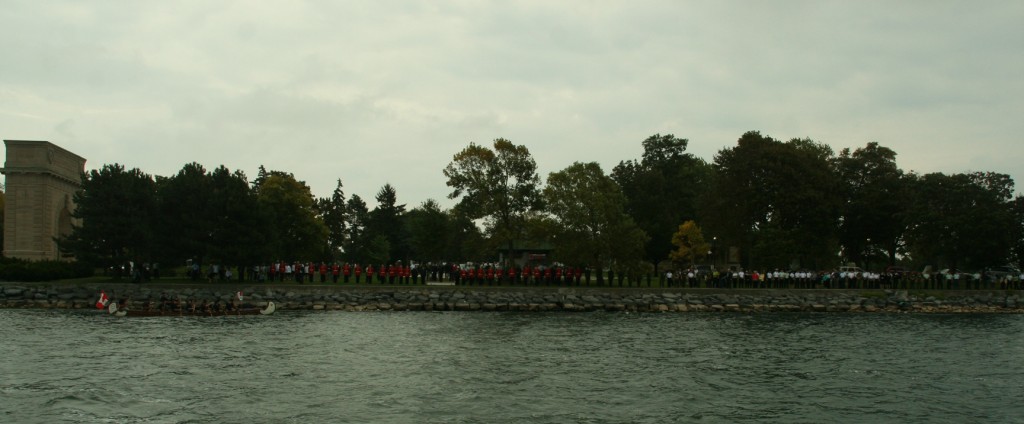 La Chasse-Gallerie Arrives at RMC
Photos by 26173 OCdt (II) Emily Morgan and 25994 OCdt (III) Marina Lowthian
Reunion Weekend 2011 "kicked off" with the arrival of 15 Ex cadets paddling the Chasse Galerie — "The Flying Canoe" — from Ottawa.
The 202-km trek, which began a week earlier at the Ottawa Locks, is a fundraiser for the Danny McLeod Athletics Endowment Fund, which supports varsity athletics at the college.
This is the fourth time for the voyage, which raised close to $60,000 in donations and pledges this year and over $200,000 in total.e…
The paddlers arrived to a rousing reception in their 10-metre replica of a canoe used by voyageurs during the days of the fur trade. Leading the reception and taking the "salute" was first year RMCC commandant, BGen Eric Tremblay and Major Danny McLeod.
The paddlers in the canoe – in no particular order were: 5893 Tom Gee, 8684 Peter Holt, 8725 Fergus McLaughlin, 8788 Geoff Bennett, 8833 John Leggat, 15414 Catherine Paquet-Rivard, 20800 Cindy McAlpine, 22461 Claire Bramma, H4860 John de Chastelain, H7543 Joe Day, M0288 Roxanne Rees, 4815 Mike Jackson, 8816 Marius Grinius, 8926 Ray Hook and 9143 Bruce McAlpine.
The mastermind and main organizer for the highly popular every five year event is Geoff Bennett. This time he had a "waiting list" of Ex cadets who were on "stand-by" if for some reason any of the crew members were unable to participate.
In a tribute to West Coast tradition, this year the paddles were designed by First Nations Kwakiutl Band artist Jason Hunt. The paddles depict an orca, a wolf and an eagle in honour of the Royal Canadian Navy, the Canadian Army and the Royal Canadian Air Force.
Cadets and staff numbering close to 400 lined the shoreline as the paddlers made their entrance to RMCC.
____________________________

Pre-Legacy Dinner Reception
Photos by 26173 OCdt (II) Emily Morgan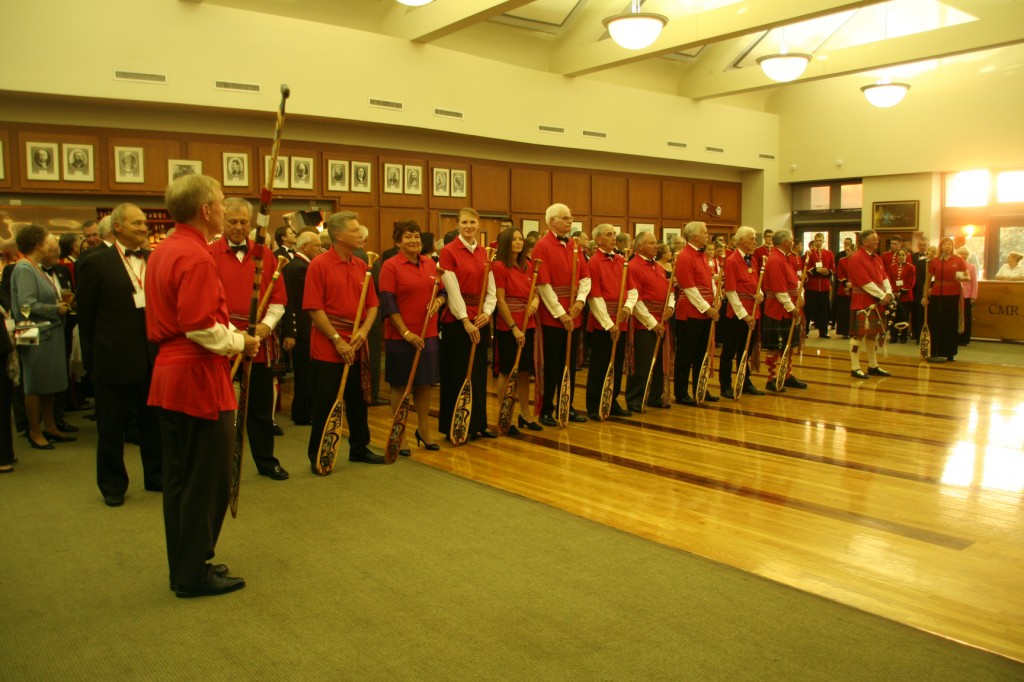 The 15 paddlers attended the Annual Legacy Dinner pre-reception which was held just a few hours following their arrival at the college. They put on a short enjoyable demonstration which reflected both their skill and the high camaraderie of the group..