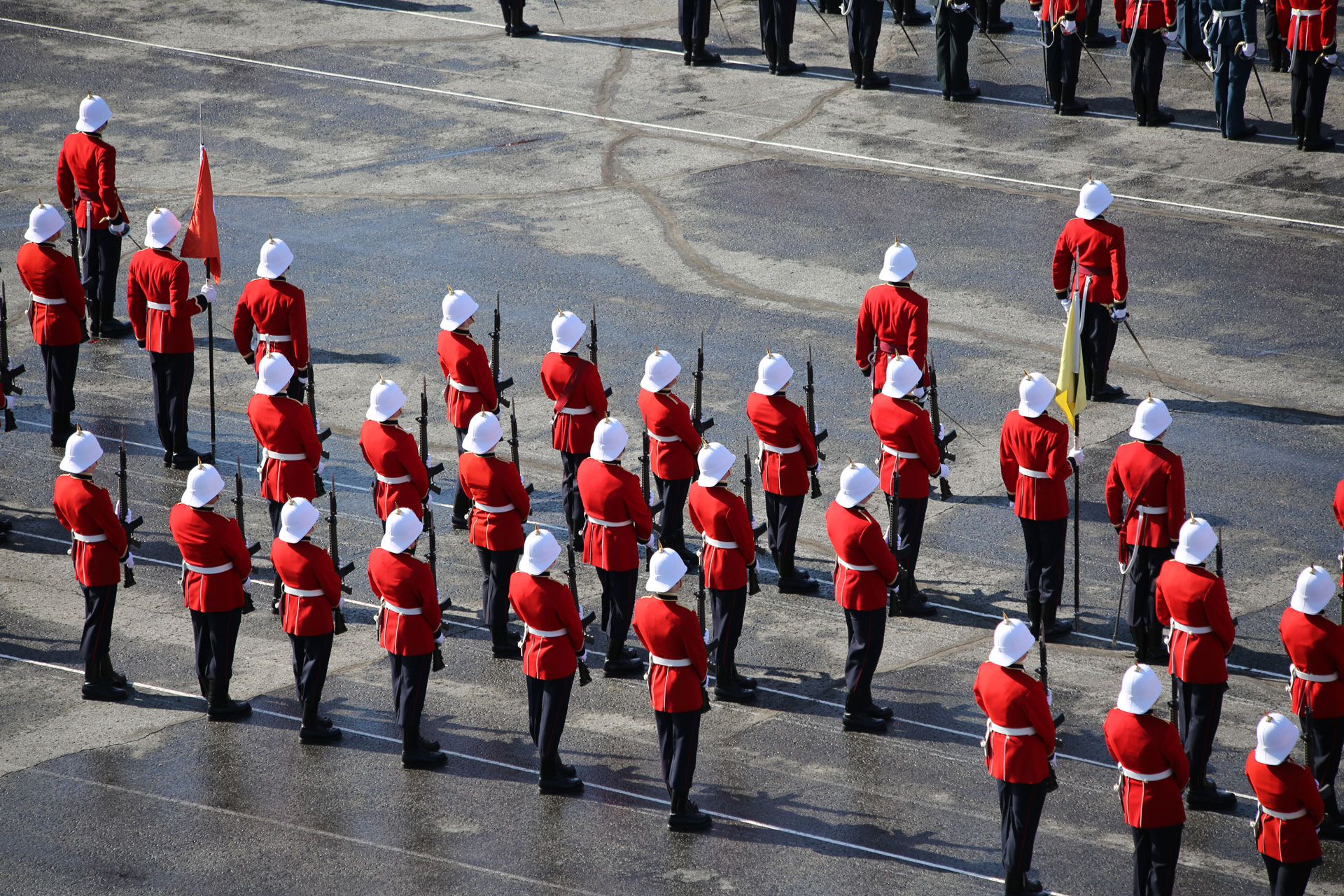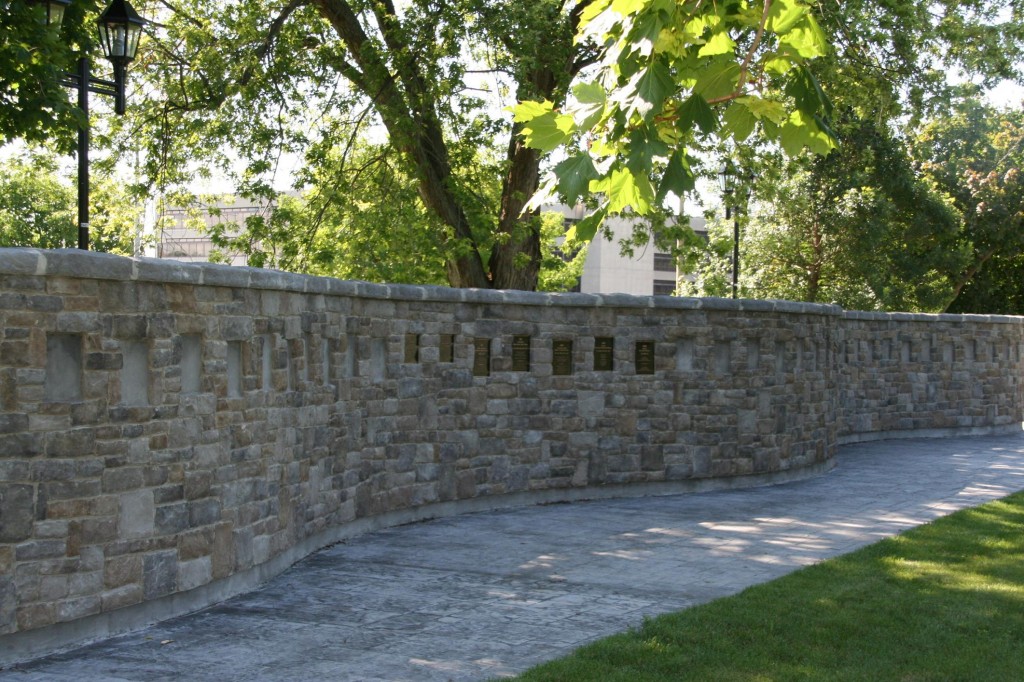 Wall of Honour Finds Great Characters for 2010 Induction
Reunion Weekend 2010 will see plaques with names of three new honourees added to the Wall, including 2399 RAdm Bill Landymore, 1032 LGen ELM "Tommy" Burns, and 4860 Gen John de Chastelain. Their plaques with brief inscriptions of their accomplishments will be unveiled on Saturday, October 2nd, after lunch.
Inaugurated last year at RWE '09 with an initial five honourees, the Wall of Honour now forms part of the College fabric. It provides a public, visible way of recognizing and promoting those ex-cadets who have achieved great things outside of battle – outstanding contributions at the national or international level that deserve recognition on the grounds of their alma mater.
When the Class of 63 was planning the Wall, they wanted to ensure it would be positioned in a high cadet traffic area, which it is — on Verité Drive that runs behind the Commandant's House on the route to and from the Sports Centre.
RAdm Bill Landymore had a wide-ranging career in the Canadian navy, including having two ships sink beneath him in WW II. He played an important naval role during the Korean War and eventually resigned in opposition to Canadian Forces integration during the late 1960s.
LGen Tommy Burns was a crusty commander of the Canadian Corps in Italy and then played a key role in developing and implementing the United Nations approach to peacekeeping in the 1950s and 60s. He later was a professor at Carleton University and author of several books.
After an extensive infantry career with the PPCLI, Gen John de Chastelain became CDS twice, serving as Canada's Ambassador to the United States in the interim. He later played a pivotal leadership role in enabling weapons decommissioning in Northern Ireland and continues involvement with a range of endeavours, both domestic and international.
Last year's inductees included a pioneer leader of the RCMP, an Air Force recruiter with a VC, the founder of some of Canada's most important social programs, a beer maker and the head of Canada's CF-18 acquisition. Two honourees are authors and at least two are musicians.
The full citations for all those selected for the Wall will appear soon in Veritas and will be available on the Club website and at http://www.rmc.ca/cam/wh-mh/whc-cmh/index-eng.asp.
The selection criteria have been posted on the RMC Club website. Basically, candidates must have a regular or other form of College number, they must have achieved something of extraordinary significance at the national or international level, and they must reflect the qualities of Truth, Duty and Valour in their personal and professional lives. For other details, please see the RMC Club website.
For further information about nominations, please contact Mike Morres at (250) 592-8897 mfmorres@telus.net