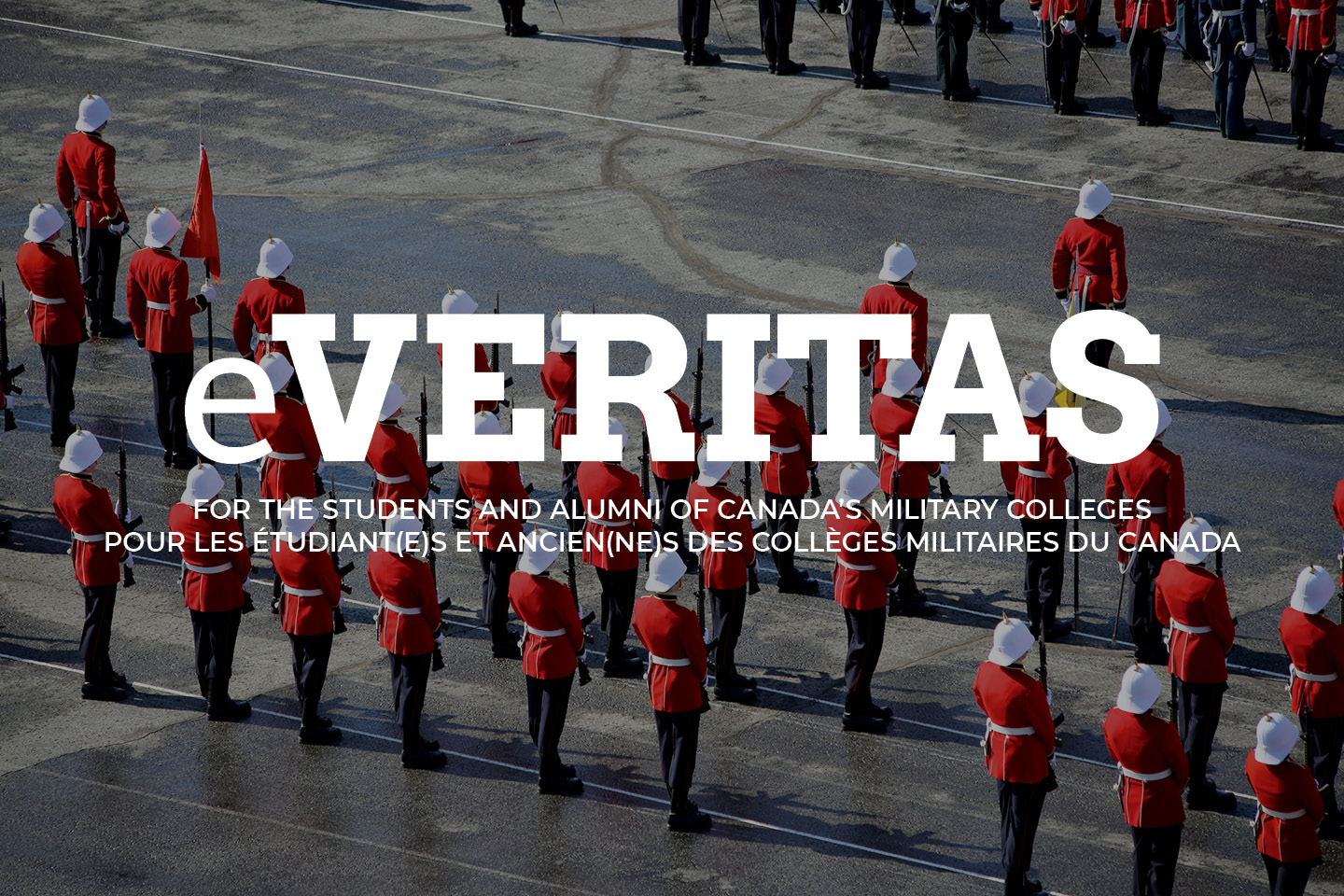 What can Canadian Military College Alumni do to promote Reconciliation with Indigenous People?
The Class of 1988 proposes some answers.
E-Veritas Article Submission, by 16598 Scott Stevenson, RRMC 1988
The Truth and Reconciliation Commission of Canada (TRC), in the preface to its final report in 2015 asked: "Now that we know about residential schools and their legacy, what do we do about it?"
September 30th 2021 marks the first time that Canadians will mark the National Day for Truth and Reconciliation.  For many non-Indigenous Canadians, we may easily question whether and how our own actions can make a difference in the lives of Indigenous people in this country.  Unless we know people, who are First Nations, Metis, or Inuit, either through work, family or in our communities, the issues of in-justice, like the Indian residential school system, can seem distant from most non-Indigenous Canadians' lives.  Yet, for months now in 2021, the news has brought us frequent reminders of the legacy of the residential school system, revealing the locations of unmarked graves of hundreds of children.  Survivors of the schools told the Commission about these children.  But now that we, non-Indigenous people, know about them, what do we do?
Earlier this year, the question of reconciliation was an emerging theme in a dialogue among Class of 1988 alumni from RMC, CMR St Jean and Royal Roads Military College as we worked out what we wanted the purpose of our accumulating fund to be with the RMC Foundation.  After conducting an on-line survey, we arrived at a statement of purpose that includes promoting diversity and inclusion for under-represented communities and promoting reconciliation with Indigenous peoples in Canada.
The approach that the Class of 1988 has adopted is a partnership that is enabled by the RMC Foundation.  We will work with the academic and military leadership at RMC and CMRSJ to develop projects over a 2 or 3 year cycle, in consultation with Indigenous peoples and under-represented communities.  We expect that these projects will enhance the education and leadership development experiences of military college students, consistent with the RMC Foundation's objectives of promoting excellence in developing Canada's future leaders.
Canada's history has many examples where the meaning of an event is different for Indigenous and non-Indigenous people.  If we scan the list of National Historic Sites, I am confident that we could find events in Canada's history where there would be much to be learned from a battlefield tour that includes the First Nations or Metis perspectives.  Among the TRC's 94 Calls to Action are specific calls relating to Education, Museums & Archives, and Commemoration (among others).  The Class of 1988 is proposing that battlefield tours be developed to historic sites such as these, with the participation of Indigenous peoples, to commemorate historic events while educating military college students and contributing to reconciliation.  The Class of 1988 accumulating fund was established in August 2021.  It provides opportunities for us to make a difference.  This project concept is just one among many that we can fund.  Donations can be one-time or recurring.  No gift is too small.  Let's see what we can do.
---
French text to follow