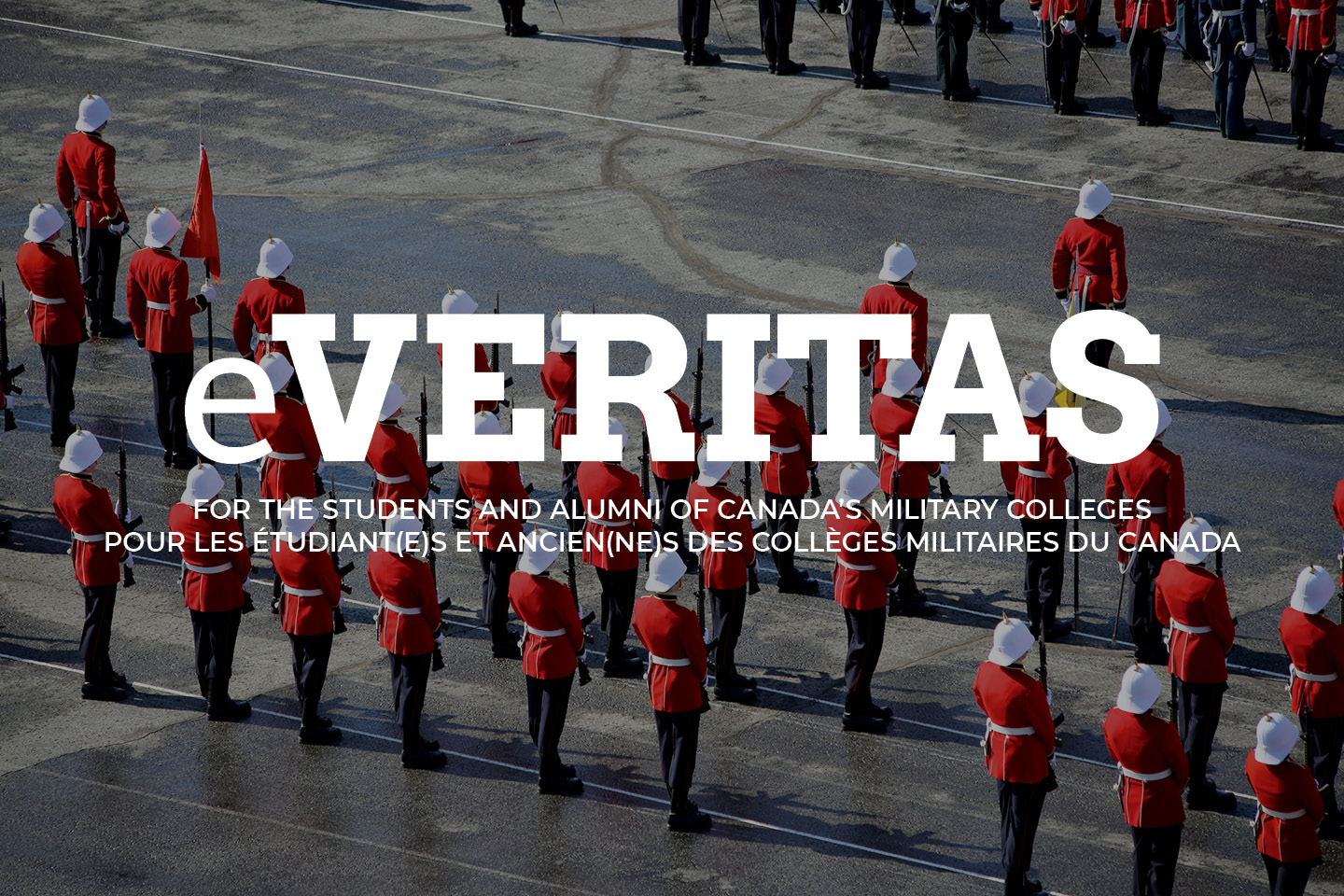 Varsity Sports Interviews: This is the 4th in a series of interviews carried out by 23996 OCdt, IV Year – Alex Cushley (a.k.a. Cush) who has spent a good part of the summer contacting as many varsity coaches as he could.
Due to the busy summer schedule of many of the coaches, and their limited availability – "at press time" – "Cush" had been unable to make contact with the (M) Soccer Coach – Victor Mendes; (W) Volleyball coach – Carolyn Welden; and the Running coach – Trevor Davies. Hopefully, this trio of coaches will find time over the next few days to respond to the questions sent to them by "Cush".
Rugby team back for early practices
In this installment, Sean McDonaugh, RMC men's rugby coach, and 2007 Ontario University Athletics (OUA) East Coach of the Year was kind enough to respond.
Coach: Sean McDonaugh

Sport: Rugby

# years coaching: 5th at RMC 4 as Rugby head coach 1 as Basketball assistant coach
.
Cush: Because of the nature of RMC can you describe some highs and lows of your time spent here?
Coach: The best part of every day is the two hours at practice with the players. They are fantastic to be around, we take it for granted that the athletes we work with are representative of other university athletes when in fact that is not the case what so ever.
Our students are simply the best and brightest this country has to offer and getting to watch them mature into good rugby players and solid young leaders is the greatest thing about my time here.
Cush: How many players do you have returning from last season?
Coach: There are 24 athletes who we expect back.
Cush: How many new players have you recruited?
Coach: 15 recruited athletes.
Cush: When recruiting what do you tell prospective athletes?
Coach: We focus greatly on the life molding experience that RMC can provide. We stress the leadership-bilingualism pillars as opportunities that you cannot receive anywhere else in Canada. We highlight the history and challenges that make up RMC, and quite rightly tell prospects that if they don't relish being physically, mentally and emotionally challenged on a daily basis, then RMC is not for them.
Cush: What would your profile of a top player be?
Coach: Someone who is never satisfied with where they are at athletically. Some one who is machine like in their approach to competition. A player who places his team before himself. Regardless of where they start, this type of athlete will always be successful, and that is who we are bringing to the college this fall.
Cush: Do you plan on recruiting any from within the college?
Coach: We have had a number of walk ons each year; in fact our two starting front row props from last season were walk ons. One of them was a league all star (2lt Chris Wood)
Cush: How many non-cadet players do you expect in the line up?
Coach: The rugby team will have five non cadets on the team, two of them are grad students (Matt McLeod is an RMC grad) two of them would like nothing more than to be admitted into the ROTP/RETP program for this fall and our fifth player is a long serving Cpl in the military who has two more years of university to complete.
Cush: What are your views on using non-cadet players? Are there set guidelines?
Coach: As long as I am coach; the rugby team will be in the business of aiding in the process of developing leaders for this country. I am confident that all of our players are on that path as well. The application process for RMC can often be a significant administrative burden to the young men and woman who would like to attend the college. The current policy set by the Mil wing and the athletic department offers these folks a lifeline until they are able to successfully navigate the CF recruiting system.
Cush: Are there any returning players you're particularly counting on this year in terms of leadership or ability?
Coach: This will be a big year for team captain Gavin Whynot, the team is expecting to improve on their playoff performance of last season and will look to OCdt Whynot for solid play at the scrum half position. Kyle Harbottle will be expected to lead a young pack, again this will be a big challenge as this will only be Kyle's third ever season of rugby. Lastly Matt McLeod is back for his final year of his MBA and he will be expected to out perform every other fly half in the league, a significant test to be sure. I am excited for all three of them, I look forward to their set backs and triumphs and expect they will rise to the occasion.
Cush: Looking at last season what are your expectations for the team's performance this year?
Coach: This will be the final year of our four year plan that will see us compete with each and every team we face. When the final squad is selected on Sept 3rd we will sit down and establish our team goals for the season. Any thing less than a playoff birth would surely be a disappointment. But in terms of player performance, we have come so far in three short years that not to insist on excellence each and every time we step onto the field would be flat out wrong.
Cush: Future years?
Coach: The rugby program has and will be successful at RMC by the very nature of the student athletes that the sport and college attract and produce. In terms of wins and losses; to be consistently top three in the province and earn a birth to the University National Championships should be one of the goals of the team going forward. At the end of 08-09 season; graduating players, assistant coach David Harries and I will sit down and review what we have done over the past four years and how to go forward. Surely items such as recruiting, yearly spring camp and resources will all be on the table.
Cush: Any thought on making the playoffs?
Coach: We will make the playoffs.
Cush: What do you do to keep your team motivated?
Coach: We work hard on ensuring all that goes on with the team comes from the players and provide them with ownership of the program. We confront them when their performance or energy is not at a level appropriate with expectations, we often put the big picture in front of them, regularly ask former RMC rugby players who have just returned from theater to come in and speak with the team. But by and large we trust on the intrinsic motivation of our athletes and it works.
Cush: Yourself motivated?
Coach: I go by a saying I once heard "live like it's your last day and learn like you will live forever". In that I put a great deal of energy into getting better as a coach, teacher, mentor to these 35 young men I work with on a daily basis. I know that from here these men will fan out across the country and take up a leading position in a community and make an immediate impact on the lives of the people around them. I love what I do; I don't need any more motivation than that.
Cush: What does your exhibition schedule look like? Pre-season, xmas trip, etc.?
Coach: We have a yearly pre-season fixture with Concordia, who this year will travel to us; we host our own tournament over Labor Day. Each Remembrance Day we travel to Ottawa to take part in the ceremonies and play Ottawa University. This year over spring break we will head out to the west coast and play University of Victoria and University of British Columbia. The west coast trip, we hope to turn into an annual event that would allow us to recruit and get back to in touch with some of our roots at Royal Roads. We continue to develop our relationship with the US Naval Academy and West Point by travelling each April to battle them. It's a formidable commitment for the athletes but the dividends are now showing in their performance.
Cush: What role if any do you feel you'll have in your players away from the pitch
Coach: I have already highlighted my thoughts on the role I hold for these men, my commitment to them is not a 2 hour a day event, we are a family.
Cush: Assuming the best interest of the college should come first, what should come second, team? Players? Coach? Why?
Coach: Another little motto I hold dear, is "no player is more important than the team but the team will always come second to each individual". As players and coaches we are in the business of making sacrifices for the greater good of the team but at the end of the day the team is here to help forge greater individuals.
______________________________________________________
Rugby at RMC – Labour Day Weekend
The Labor Day rugby challenge kick-offs Saturday at noon with the University of Western Ontario playing Kutztown University (located approx 1.5 hours drive from Philadelphia).
RMC hosts The United States Naval Academy at 5pm on Navy Bay 5. This game will be the fourth meeting of the two squads in the last three years, currently Navy is on top 2-1. One would consider this a tradition!
The midshipmen from Annapolis will be billeted with the RMC cadets for the weekend which is reciprocated when RMC visit the US Naval Academy in the Spring.
RMC plays Kutztown at 1100 on the Sunday to wrap-up the Labour Day Weekend Tournament.
______________________________________________________
NEARING THE END OF A SPECIAL BREED AT RMC
Most Ex cadets from any of the three military colleges – any era – (RRMC; CMR & RMC) will have memories – good & bad – of their days doing P.T.; playing IM's; participating in P.E. classes; competing in a varsity sport and , of course, completing the CMC fitness test – chin-ups; sit-ups; standing long jump; agility run & 1.5 run. Push ups were replaced chin-ups and the 1.5 mile run was replaced by a 20 meter shuttle run. The perfect score is still 500. The minimum to "pass" is 250 points with a minimum of 50 points on the 20 MSR and 35 points on the 4 others items for each of the test during the academic year.
Today and for the past 11 years or so these "athletic department" duties have been led and supervised by Personnel Support Program staff. Prior to PSP – Physical Education & Recreation Instructors (PERIs) had been the face – some would say the heart & soul of the athletic programs for the previous 30 years. During the 1940s; '50s & early '60s each of the military services (RCN; Army & RCAF) provided athletic staff called PTIs or Rec Specs – old Navy types also used the term "Springer" when referring to their P.T. Instructor.
As mentioned, PSP have been on the scene for the past 11 years – 1 April 1997 to be exact. At that time many of the military staff either took: a) a golden handshake release through the Forces Reduction Program (FRP); or b) – remustered to another CF military occupation classification (MOC); or c) – applied for and, in most cases, earned a PSP position.
During the first few years of PSP, the RMC staff was top heavy with former PERIs or Physical Education Recreation Officers (PEROs). The D Ath; all the Managers and a good chunk of the staff were former PEROs / PERIs.
A quick peek of the PSP staff today reflects a different story. Out of a full-time staff of 23 or so there is only four of the "old PERI" staff remaining as part of the RMC athletic staff. Most that have left RMC are in other PSP positions at different CF locations elsewhere. At least one retired – Mike Robillard.
XXX
XXX
XXX
XXX
Still at RMC and doing their thing on behalf of cadets. Four former PERIs (L-R):
Norbert Breuvart; Brendan Bennett; Jean Blanchet; & Jocelyn Girard
When asked: How would you compare your job as PSP to when you were a PERI?
What are the major differences good & bad? – all four declined to provide an answer.
We are often asked by Ex cadets – what ever happened to so & so the PERI. Just some of the more regular former CMC names that come up are: Ray Bootland who served t RRMC & RMC; Leo Boudreau who toiled at CMR & RMC; Tom Bowie a former RRMC staff member; Dennis Bradley from RMC; Wes Brynell (RRMC); Jim Gebhardt (RMC); Doug Hagreaves (RMC); Bob Latreille (CMR); Les (Babe) Mason (RMC); Lee Roberge (CMR); and Bill Sears (RRMC).
Readers who are looking for more info on former PERIs and the PERI trade – try checking here.
______________________________________________________