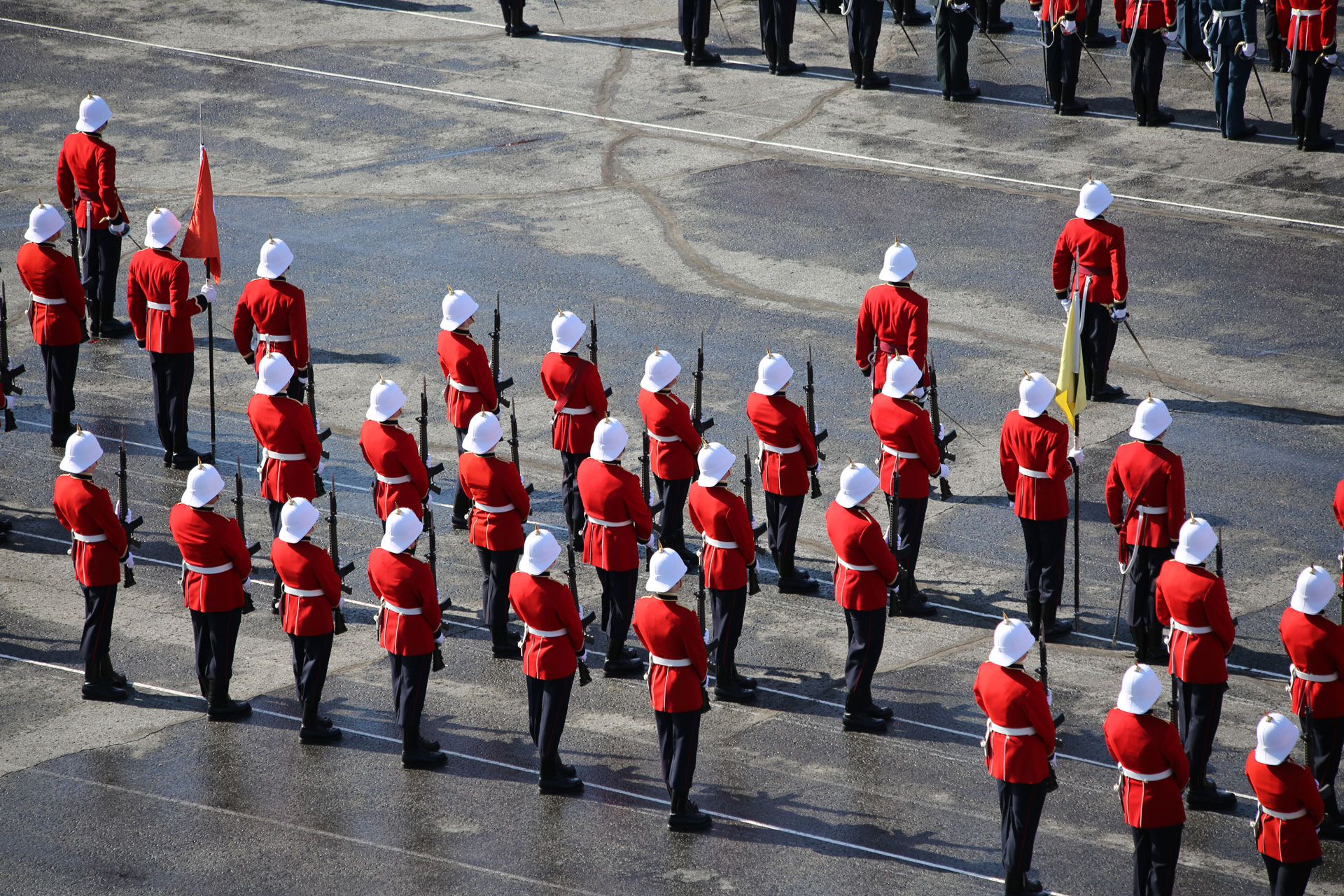 New College Dress of the Day standard (No. 5s)

No. 5 Dress (L-R): Male Summer Dress, Male Summer Dress (w/ windbreaker), Female Winter Dress, Female Winter Dress (w/ gabardine and astrakhan)
The No. 5s were retired from College Dress in AY 2006/2007 and replaced by the DEUs / CF uniform: the move away from College specific uniforms was intended to bring RMC in sync with the rest of the Canadian Forces.  This policy was recently changed for an increased emphasis on College identity.  During the Fall 2008 semester the College adopted a new No. 5 standard, replacing the CF uniforms as the cadets' day to day dress.  Initially issued to only one squadron for demonstration purposes, the new uniforms have now been issued to all cadets.  Currently, the dress of the day at RMC consists of the new No. 5 dress on all days except Wednesdays when cadets wear the CADPAT (combat). The combination of tradition and a more contemporary look has cadets excited, and the response has been overwhelmingly positive.  4th Year cadets are especially excited by the return to the No. 5s as they are the only generation currently at RMC to have known the old "battle blouse". Cadets were in large part responsible for designing the new No. 5s.
Photos courtesy of 24345 Sami Mandalawi and 24368 Andrew Rowlands.
Pictured above are 24245 Justin Lystiuk and 25051 Amanda Bray.
____________________________________________________________________________________________________

Cowan Prize in Research Excellence Public Lecture: Dr. Errington Honoured
Dr Jane Errington receiving the Cowan Prize in Research Excellence from Principal Emeritus and Dr John Cowan. Dr Errington's lecture, entitled "Making Imperial Gentlemen?: Reflections on the Origins of RMC," presented a fascinating glimpse of early college life through the diary of C.O. Fairbank (College # 12)."
____________________________________________________________________________________________________
RMC Research Chair Renewed for Professor Phil J. Bates
The Canada Research Chairs Program announced the list of recipients in February 2009. 134 Chairs were awarded for a total of $113,800,000. Professor Phil J. Bates, the Canada Research Chair in Polymer Processing and Joining at the Royal Military College had Tier 2 chair in Renewal Natural Sciences and Engineering renewed for a total of $500,000. Dr. Bates joined the Royal Military College's Department of Chemistry and Chemical Engineering in 1996. Dr. Bates obtained his MEng and PhD from McGill University. His graduate work on the pultrusion/melt compounding of continuous glass rovings was performed in the Centre d'Applications des Plastiques Industriels of Vetrotex International in Chambery, France.
Canada Research Chairs Program (2009 Announcement)
____________________________________________________________________________________________________
ECO Canada recognizes RMC ex-cadet for excellence in environmental research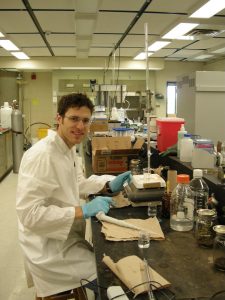 February 18, 2009 – ECO Canada is pleased to announce the recipients of the 2009 Student Ambassador Awards. The award is given to five post-secondary students each year who demonstrate innovative ideas in environmental research.
All five award winners will become Student Ambassadors and attend the 2009 Americana trade show in Montreal, Quebec to showcase their posters as part of the ECO Canada's exhibit. In addition, each student will receive $2,500 to cover travel and expenses to the show.
"ECO Canada has a long-standing commitment to post-secondary students and this program provides an excellent opportunity for participants to gain professional experience and network with potential employers and peers. These award winners are the future of our sector and ECO Canada is proud to have them represent our organization at Americana 2009" says Michael Kerford, Vice-President of ECO Canada.
"The diverse student applications reflect the broad scope of environmental issues and emerging technologies that will make an impact on the Canadian environmental industry in the future. The quality of the applications made it a difficult decision-making process for us," says Krista White, selection committee member at ECO Canada.
The backgrounds of the applicants also reflect the multi-disciplinary nature of the environmental sector. Applicants came from various disciplines, ranging from traditional backgrounds like engineering, ecology, and geography to growing environmental fields such as ecotourism and law.
Congratulations to this year's RMC award winner:
21394 David Sanscartier (RMC 1999)
Environmental Engineering, Royal Military College of Canada, Kingston, ON
Topic: Life cycle analysis of remediation technologies in Labrador, NL
About ECO Canada:
ECO Canada develops programs that help individuals build meaningful environmental careers, provides employers with resources to find and keep the best environmental practitioners, and informs educators and governments of employment trends to ensure the ongoing prosperity of this growing sector. For more information please visit: www.eco.ca
____________________________________________________________________________________________________
The Royal Military College and United States Naval Academy bands performed the national anthem before the Ontario Hockey League game and other selections between periods on March 6, 2009 at the K-Rock Centre. The National Hockey League Players' Association and the Kingston Frontenacs made a presentation to the Boys and Girls Club of Frontenac. The NHLPA Goals & Dreams fund has donated 33 sets of new equipment, valued at more than $15,000.
____________________________________________________________________________________________________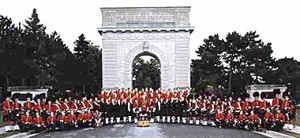 Royal Military College cadets will perform a benefit concert for the United Way. The Concert in Scarlets takes place Saturday, March 21, at 2 p.m. at the Kingston Gospel Temple at 2295 Princess St. The show features over 80 performers, with selections from the brass and reeds, pipes and drums sections, plus highland dancers and a choir performing traditional military and highland music, as well as a few jazz numbers by the Stage Band Club. The college's Band Officer, Master Warrant Officer Martin Huppé, says highlights include pieces performed by brass and reeds and choir of music from Gladiator and West Side Story. The event raised over $4,300 last year for the United Way. Admission is $15 for adults, $10 for seniors, students and children. Tickets are now available at the Grand Theatre Box Office.  More on the band