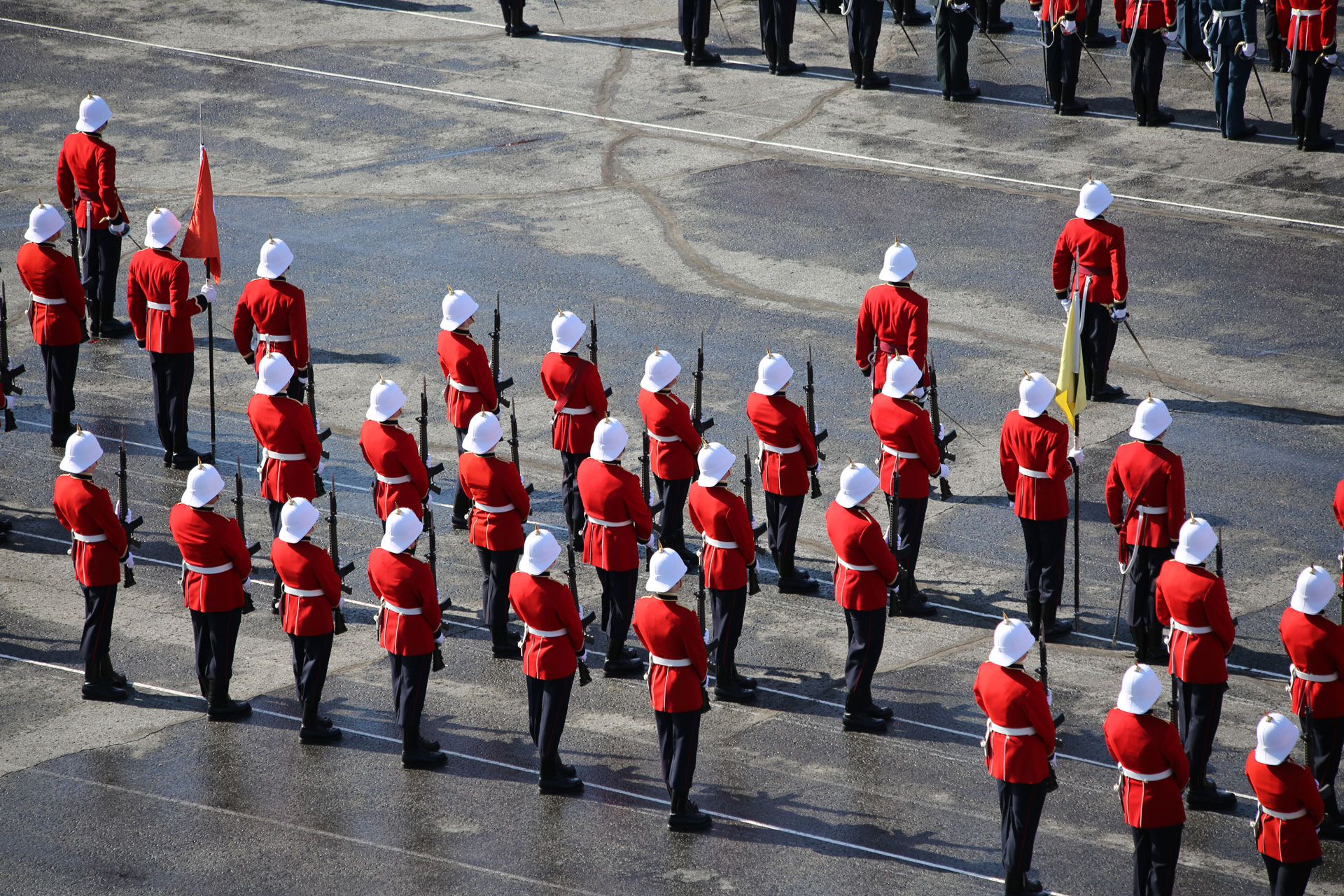 Representatives from the USMA were at RMCC last week to talk  diversity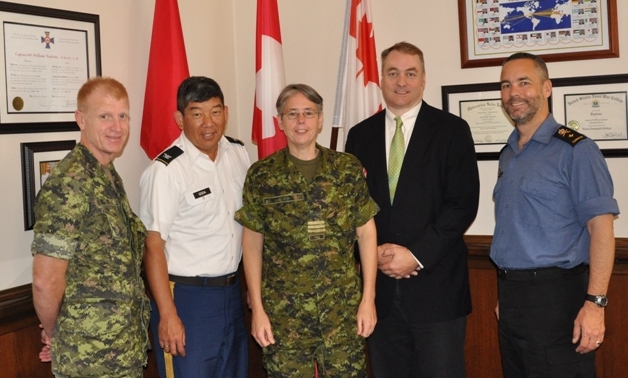 Caption: Pictured from right, Commodore Bill Truelove, Commandant RMCC ; Tony McGowan, Associate English Professor, USMA; Lieutenant-Colonel Susan Wigg, Director of Cadets, RMC; Colonel Bryan Goda, Acting Deputy Head, Dept of Electrical Engineering and Computer Science, USMA; and Chief Warrant Officer Tony Slack, College Chief Warrant Officer, RMC.
RMC has the privilege of hosting Dr.McGowan and Col Goda from West Point. As leading members of USMA's Diversity programs, our guests were at RMCC to review our diversity programs and gain insight on how RMCC supports an environment that is inclusive and reflective of the Commandant's guiding philosophy that everyone is treated with Respect and Dignity. Dr.McGowan and Goda met with College leadership and the cadets. They were very impressed by the College noting the RMCC represented the model that USMA would like to emulate in their Diversity Programs.
____________________________________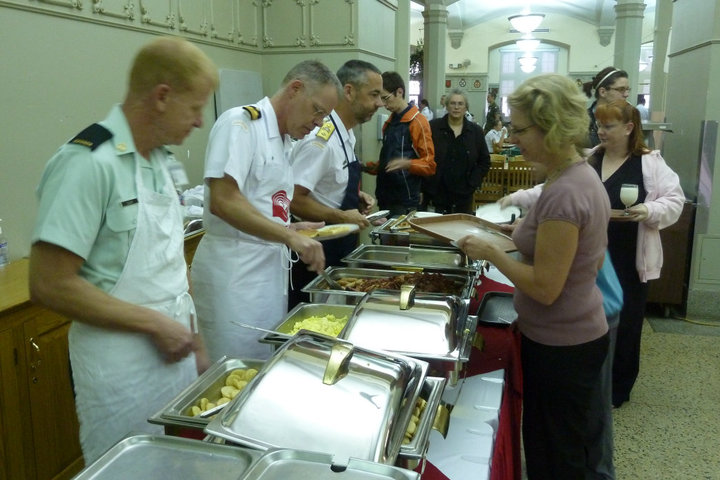 Caption: Sunnyside up and crispy bacon please! – (L-R) – CWO Tony Slack,CCWO; Commander Darren Rich, CoS, and Commodore Bill Truelove, RMC-C commandant were busy last Tuesday morning taking orders and serving during the first United Way Kickoff Breakfast that was held at the college last week.
The College kicked off the annual United Way campaign with a delicious breakfast in the Cadet Dining Hall. A very large crowd enjoyed a great meal served by the senior College staff including the Commandant, CCWO, COS, DCdts and many others. Once again, the College goal is to ensure 100% canvassing so that everyone has the opportunity to make an informed choice of what to donate and where they would like their generosity to go.
A combination of 192 student, staff and families took part in the first major United Way Fundraiser of the year. In total they donated $955.00.
Captain Alexis Lavoie is the RMCC chairman this year and has a keen number of volunteers working with him to ensure that the college reach their goal of $65,000.
Special thanks to WO Bruce Matheson, supervisor at the Kitchen and the two sponsors of the breakfast: Tony Deodato & Sons Ltd Fruits and Vegetables; and Findlay Foods Kingtson.
Look for a number of other United Way projects over the coming weeks.
______________________________________