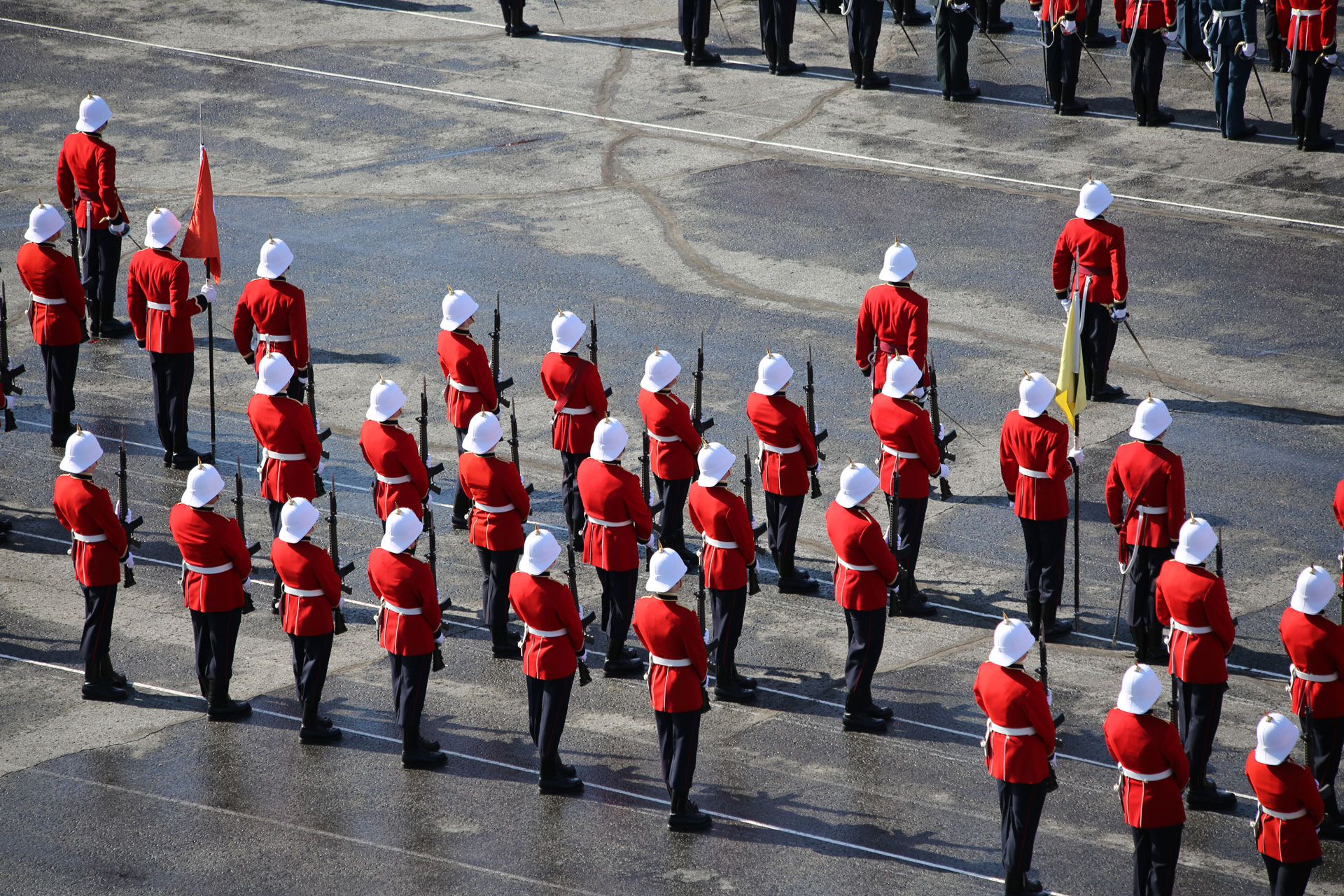 13721 Rick Corradini (RRMC 1982) (Engineer) Wind – Hawaii Pacific Energy Group LLC
Rick has 25 years of experience in site design, wind assessment, EPC contracting and engineering. This experience included management of an operational Met/Ocean Centre, as well as policy and project development for military and commercial monitoring and forecasting programs.
He has extensive experience in Project Management of Met/Ocean and Environmental Monitoring Information Systems. Assisted in the development of Wind Energy Resources for the Barrington Wind Energy Limited and provided environmental system evaluation for the Annapolis Valley Agricultural Industry.
Mr. Corridini holds a B.Sc., Physics and Physical Oceanography, Royal Roads Military College, Victoria BC. In addition he has Various Military Training Courses and Qualifications in Force Warfare, Environmental Support System, Weather and Oceanographic Forecasting.  Source RickCorradini@hawaiiantel.net
___________________________________________
18756 Jason A. Steeves (CMR RRMC 1993) is working with the Kenyan Peace Support Training Centre in Karen, Nairobi, Kenya and is assisting with the development of a systems approach to Peace Support Operations training in the region and the inception of a Research, Development and Standards Branch for the Centre. He attended College Militaire Royal de St Jean. Jason graduated with a Bachelor&'s Degree in Applied Military Psychology at Royal Roads Military College in 1993. Jason completed his Master's Degree and began work towards a Doctorate in International Relations at the University of London, UK. Jason was posted in the summer of 2004 to the United Nations Truce Supervision Organization in the Middle East. Quickly upon assuming his responsibilities as a Military Observer, Jason was appointed the Deputy Chief of all Military Observers in South Lebanon. He held this position until summer 2005 when he returned to Canada as a desk officer within the Directorat e of Army Training. While working in the Directorate of Army Training, Jason was responsible for the oversight of all Armour individual training issues and was also assigned the task of Peace Support Operations training development for the Canadian Forces. In July 2007, Jason was again posted this time to his current position in Nairobi, Kenya.
Jason is interested in academic research and has continued his post-graduate development on a continual basis since graduating from military college. His primary academic interests are in international affairs, political science, strategic planning and diplomacy. His specific area of research is in the merging of the development and security agendas in complex and integrated intervention missions. He began his doctoral research in 2003 and hopes to complete his PhD dissertation within the next several years. When not working on his PhD, Jason enjoys swimming, martial arts, and trekking. While he does not enjoy it, Jason has been known to run as a crude means to keeping his caloric intake in check. His hobbies include cooking, collecting art, classical music, cultural studies and languages with Swahili being his latest challenge. Jason is married to Patricia Steeves and they have two children. Benjamin Steeves is 3 years old and has already eclipsed his father in intellectu al ability and Madeline is 5 years old and is well on her way to becoming an expert negotiator.  Source
___________________________________________
8335 Claude Naud (CMR RMC 1970) – Kemptville District Hospital – BoD; Secretary of the Kemptville Navy League Branch
Dr. Claude Naud has been in position of leadership throughout his working life, first with the Canadian military, and later within post secondary education. His experience as a senior administrator and academic leader is extensive and builds on his many accomplishments as an aviator, educator, innovator, leader, strategic planner, and senior executive.
Dr. Naud began his career with the Royal Canadian Air Force by attending Royal Military Colleges in St Jean and Kingston. His profession took him to the East Coast where he served with 404 and 405 Maritime Squadrons, the West Coast in Victoria and Sacramento with the United States Air force, and several locations in between including Winnipeg, Kingston, Toronto, and Bagotville to name a few. He held several command appointments including Station Commander, Squadron Commander, and Commandant and Vice Chancellor at Royal Roads Military College. Dr. Naud retired from the Canadian Forces as Director of Space Development in 1998. He then went on to accept the post of Senior Vice‐President of Academic at the Saskatchewan Institute of Applied Science and Technology (SIAST).
At SIAST, Dr. Naud was responsible for the province‐wide leadership and management of 160 academic programs and student services delivered by 1,200 faculty and staff to 39,000 full‐ and part‐time students. During his tenure, he successfully led a massive restructuring project which transformed SIAST into a single provincial institution. He initiated several renewal programs including Quality Learning Organization and Faculty Certificate Program. He directed the development and implementation of a virtual campus. He served as founding Chair of the Association of Canadian Community College (ACCC) Vice Presidents' Network. He participated and contributed in the establishment of several provincial and national initiatives – Saskatchewan Academic Health Sciences Network, Saskatchewan Health Human Resource Council, UNEVOC Canada, North American Rural College Alliances, and the national Agriculture Policy Framework forum.
In recognition of his exceptional leadership and commitment to the Canadian college education, he earned the Distinguished Service Recognition Award from ACCC and the Saskatchewan Centennial Medal in 2006.
Dr. Naud has a Bachelor of Engineering degree from Royal Military College, a Master of Education degree from the University of Toronto (OISE), and Doctor of Education degree from the University of Calgary. His current professional interests include the study of transformational leadership, change management, organizational behaviour, institutional culture, and the impact of technology on organizations. He has authored several papers and reports about various aspects of higher education. Dr. Naud presently resides in Kemptville, Ontario. He is the President of New Summit Consulting, member of the Kemptville District Hospital Board of Directors, and Secretary of the Kemptville Navy League Branch.