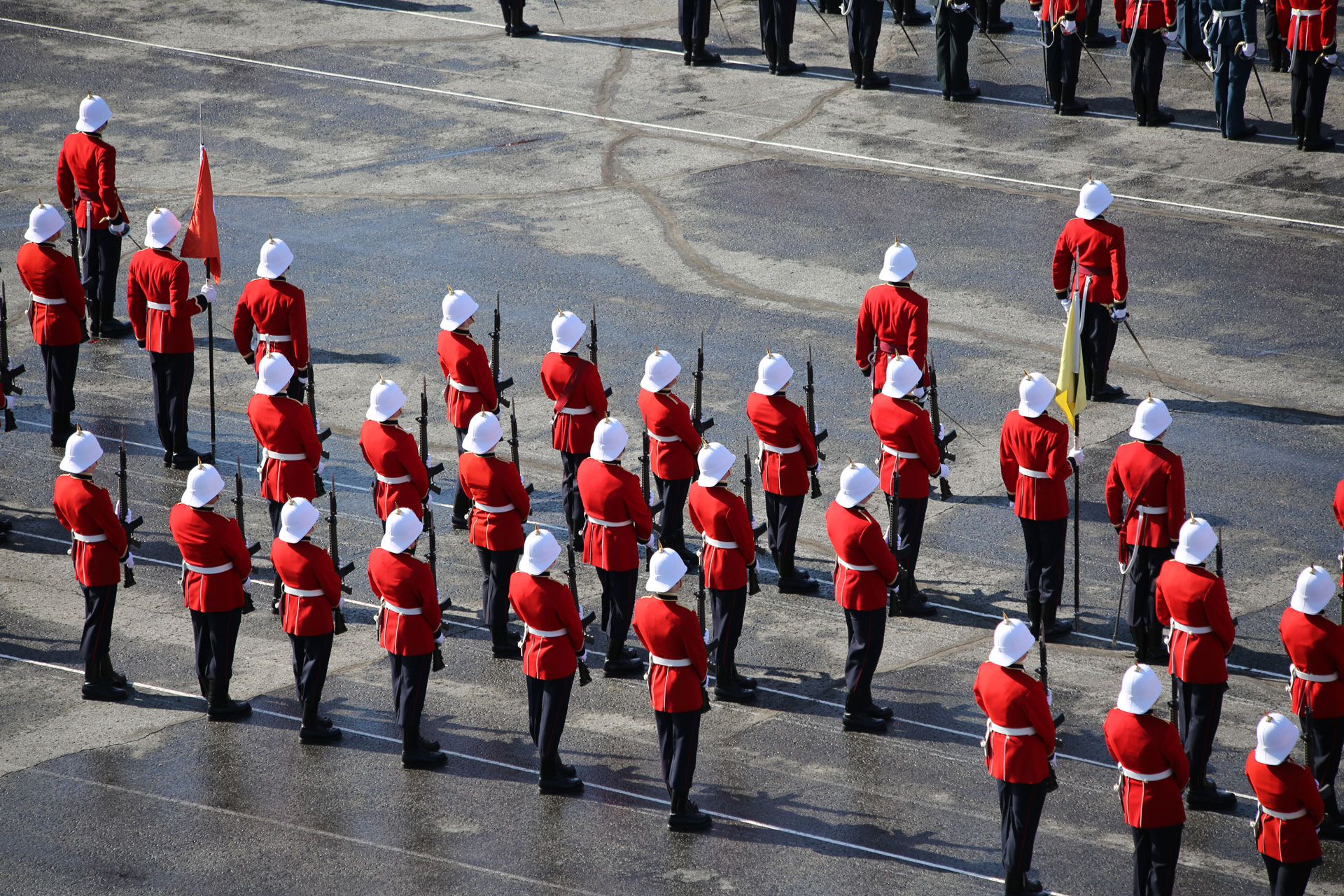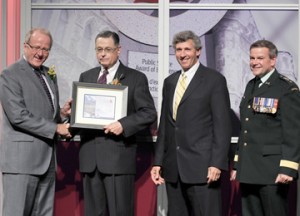 Public Service Award of Excellence 2010
S103  Colonel Arthur Harcourt "Harky" Carrington Smith was recognized for his 57 years of dedicated service to the public service. "Harky" was awarded the Public Service Award of Excellence at a ceremony on 14 June 2010 by the Clerk of the Privy Council, Mr. Wayne G. Wouters.  Source
___________________________________________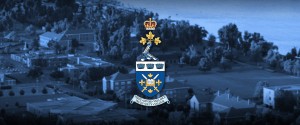 CMR 1960 Lost Classmates
We are trying to find lost members of the CMR Entry Class of 1960. Please email Charles Emond if you know the whereabouts of any of those on this LIST.
___________________________________________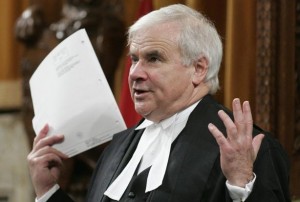 Honouary Member of the RMC Club and longtime friend and supporter of RMC – Peter Milliken stepping down
Ian Elliot Whig-Standard – Saturday 26 June
Kingston and The Islands MP and house speaker Peter Milliken has announced he is ending his political career.
"That's it," he told a crowd of hundreds of local Liberals huddled under tents and umbrellas in the rain at his Elginburg home Saturday afternoon.
"I'm stepping down."
After 22 years of representing the riding and an unprecedented nine years as speaker of the House of Commons, Milliken said he had decided his political career had run its course.
"I miss my house, I miss my community and miss being around all of you because I'm in Ottawa all the time," Milliken told the crowd.
"I thought it would be nice to let someone else have a turn."
He will continue to represent the riding and serve as speaker until the next election is called, which could come as early as this fall.
Tributes to the 63-year-old lawyer, who unseated Flora MacDonald in a stunning electoral upset in 1988 and who was rarely challenged in the elections since, poured in at the meeting, including from former Liberal MP Don Boudria.
He addressed local Liberals when Milliken, a political unknown, won the party nomination in 1988 and said he was honored to say a few words at the end of Milliken's career.
"I know you didn't sleep very well last night because I've been there too," he told Milliken, who as speaker is required to remain impartial.
"Best of luck, Peter. You can't be partisan but I can, and may we elect another Liberal here."
Local MPP and environment minister John Gerretsen, who worked closely with his federal colleague on a number of issues, praised Milliken, observing that he was a strong constituency politician but also took on national issues in his role as speaker.
"Peter may have been the longest-serving speaker but he was also the best speaker Canada has ever had," said Gerretsen, noting that Milliken cast the deciding vote in Parliamentary deadlocks five times, more than any other speaker.
Milliken played a key role in parliamentary issues, most recently in brokering a deal to allow MPs access to Afghan detainee documents.
"His decisions may not have been all that popular, but he was the only person who could make these decisions and knew how to make them."
Local Liberals hope to have a candidate to run for the party in the next election by the fall.
___________________________________________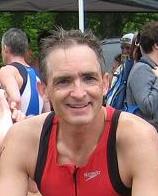 11947 LCdr Douglas Poucher (RRMC 1979) has been competing in endurance sports for over 40 years. He started cross-country running and track in elementary school in 1969 and continued competing in running throughout high school and university when he graduated from RRMC in 1979. After graduation he competed in the CF National Running Championships from 1984 to 1998 with his best performance being 3rd overall. He was also a member of the CF CISM Running Team for ten years competing in the CISM World Cross-Country Championships from 1986 to 1993.
Doug started competing in triathlons in 1980 at the Victoria Elk Lake Triathlon and later in the Sharbot Lake Triathlon in 1989. After another long hiatus he did not take up triathlons again until 2004 with the Kingston Limestone Triathlon. He has since competed in many triathlons in southern Ontario and Quebec where he has done very well either placing between first or third in his age group.
In 2009 he was successful in becoming a member of the CF CISM Triathlon Core Team. He hopes to earn a position on the CF CISM Triathlon Race Team in preparation for the CISM World Games in Rio de Janeiro in 2011.
___________________________________________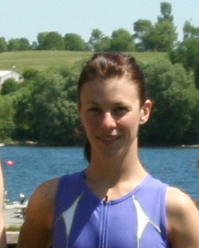 22562 Megan Cromarty (RMC 2003) – Born in Calgary and raised in Edmonton, she was always active in various sports ranging from figure skating to track and field. She joined the military in 1999 as an EME Officer and further expanded her range of activities to climbing and other sports. Upon graduation from RMC in 2003, she decided to try an Xterra triathlon. An Xterra triathlon differs from the traditional type in that the bike and the run portion are on trails, usually in mountainous areas. Already having a mountain bike, she felt this would be a good introduction to triathlon. After the completing her first sprint triathlon, she was hooked. However, continuous moving and military operations made it difficult to commit to a full year of uninterrupted training.
After being posted to RMC, the Mechanical Engineering ('03)  met  Trevor Davies who inspired the former Stone Frigate resident (I & II Year) to continue with triathlon. " He informed me of the opportunities to train and race with the Canadian Forces CISM triathlon team." In 2009, Megan competed in the Gatineau sprint triathlon and placed second overall in the military heat.
Last year Megan ("My favourite posting before arriving to RMC was when I was at 4 Wing Cold Lake in Alberta.") left the Regular Force and transferred to the Reserves in order to obtain the pre-requisite courses to apply to a Pharmacy program. She is currently a student at RMC and taking courses focused around the life sciences program. Last year while at RMC, the former  9 Squadron Commander had the honour of training with the RMC Varsity running team. This experience allowed her to fully grasp the hectic schedules of the Cadets at RMC who are training at the Varsity level while completing their additional duties.
A big challenge this year is funding for races. Triathlon can be an expensive sport and although there are ways to minimize costs, there are a lot of races fees, traveling costs and maintenance costs associated with the sport.
Her goals this year are to continue to focus on improving her times in the Olympic distance triathlon and become a competitive member of the CISM triathlon core team with hopes of competing internationally within the next few years. " Because triathlon provides balance to my life, I want to continue to promote the positive effects of sport on lifestyle." She added,  " I will be completing several Olympic distance triathlons with the CF challenge race in Gatineau and the Esprit in Montreal as my focus races. In addition I will be volunteering for several other races as I feel it's important to contribute and give back to the community."
___________________________________________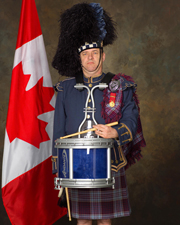 MWO Doug Craft, CD was posted to the Central Band in Ottawa in July 2008 and is Leader and Drum Instructor for the Air Command Pipes & Drums.
Before that, he spent six years at The Royal Military College of Canada in Kingston as the Band Officer / Band Sergeant Major / Drum Instructor.
Previously, he has completed two postings with the Air Force, 14 Wing in Greenwood and 8 Wing in Trenton. Over the course of his career, Master Warrant Craft has performed for many dignitaries both at home and abroad including His Royal Highness Prince Philip and Queen Elizabeth.   Source
___________________________________________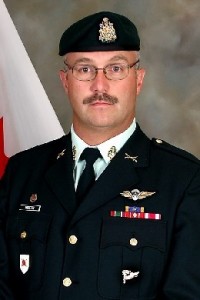 Canadian soldier receives international recognition
Chief Warrant Officer Giovanni Moretti – RMC Honourary Graduate
"It is a privilege and an honour," he says, explaining that when he was a private, all he wanted was to become a section commander. As his confidence grew, he was given more and more responsibility. As a result, he always reminds soldiers, "We joined to serve, not to be served. And we have an obligation to the institution of the Canadian Forces."   Read the entire article here.
___________________________________________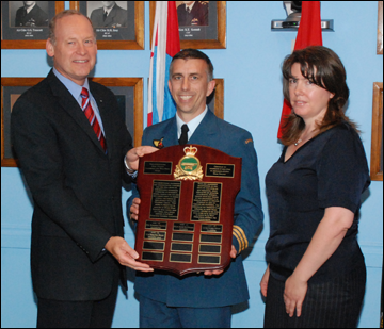 Chief of Staff (Materiel) 10419 David (Jake) Jacobson (RMC 1975), 16179 LCol Pete Beland (CMR 1988) and Jennifer Pouliot, widow of 11301 BGen Marc Pouliot (CMR 1977). / Le chef d'état-major du Groupe des matériels 10573David (Jake) Jacobson (RMC 1975), 16179 le Lcol Pete Beland (CMR 1988) et Jennifer Pouliot, veuve du 11301Bgén Marc Pouliot (CMR 1977).
PMO MHP Employee Honoured with BGen Marc Pouliot Leadership and Well Being Award
16179 LCol Pierre-Paul (Pete) Beland (CMR 1988) was presented with the Pouliot Award, which is given annually to a Materiel Group employee who exhibits exceptional leadership and demonstrated concern for the well-being of subordinates. LCol Beland is senior Aerospace Engineer (AERE) officer with the Maritime Helicopter Project (MHP). The citation says that LCol Beland "has displayed endless enthusiasm to fostering team morale and caring for the well-being of all maintainers within MHP by personally being engaged in their career planning and professional development activities". The honour is awarded in memory of 11301 BGen Marc Pouliot (CMR 1977) who passed away suddenly in 2005 while serving as Director General of Logistics/J4 Materiel.
Un employé du BP PHM se voit décerner le certificat de leadership et bien-être du Brigadier-général Marc Pouliot
16179 le Lcol Pierre-Paul (Pete) Beland (CMR 1988) s'est vu décerner le certificat Pouliot, qui est présenté chaque année à un employé du Groupe des matériels qui fait preuve d'un leadership exceptionnel et d'un souci du bien-être de son personnel. Le Lcol Beland est officier ingénieur principal en aérospatial qui travaille sur le projet d'hélicoptères maritimes (PHM). La citation mentionne que le Lcol Beland «a fait preuve d'un enthousiasme sans bornes pour encourager l'esprit d'équipe et d'un souci de bien –être pour tous les spécialistes de la maintenance du PHM en intervenant personnellement dans leur planification de carrière et leur perfectionnement professionnel.».Ce certificat est présenté à la mémoire du 11301 Bgén Marc Pouliot (CMR 1977), décédé en 2005 alors qu'il occupait le poste de J4 Mat/Directeur général de la logistique.