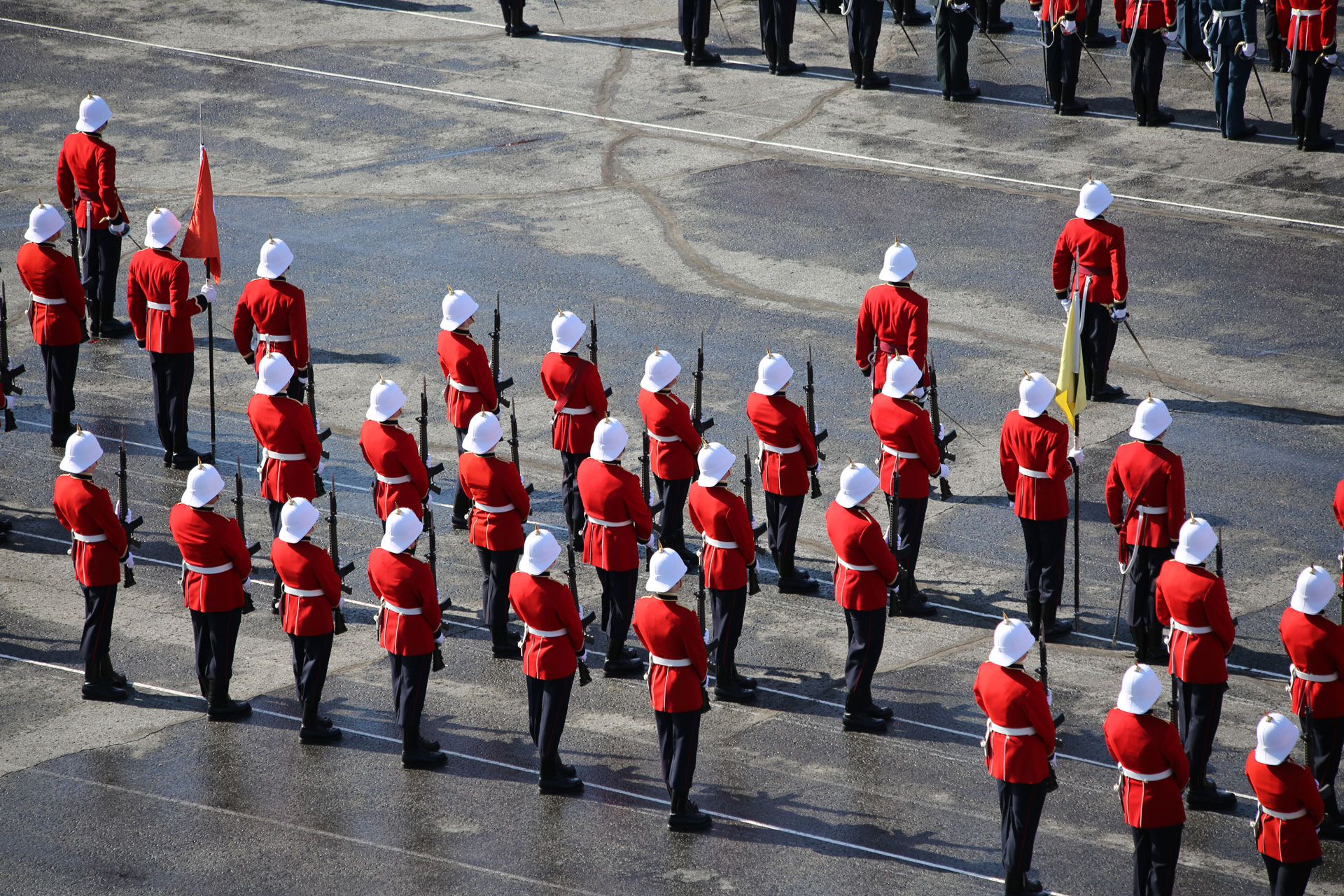 Ex Cadet, Among Top Canadian Immigrants: 22008 Ihor Kozak –
Canadian wide competition to decide on who should make it to the Top 25 Canadian Immigrants of 2011 list. More details here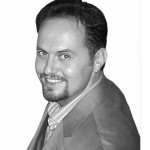 Ihor Kozak represents the best of what Canada offers in terms of opportunity and service. He immigrated to Canada as a teen from Ukraine and settled in Oshawa, Ontario amid a strong and proud Ukrainian-Canadian community. While working several part-time jobs – including as a janitor – to help support his family in Canada and Ukraine, Ihor learned English and completed high school. After less than a decade in his new country, Ihor then made the decision to serve his new country in the military.
He attended the Royal Military College and graduated with an engineering degree and fluency in both of Canada's official languages. He was commissioned as an engineering officer and at the end of his 10 years of service he had served Canada in Afghanistan, the Persian Gulf and helped integrate the new C-17 aircraft into Canada's Air Force. For these exploits, he was decorated twice before being honourably discharged. He went on to complete an MBA and now runs a successful aerospace consultancy with operations in Canada and abroad. He accomplished all this by age 36.
The wonderful thing about Canada as a nation of immigrants is that we benefit immensely from the talents and commitment of those who come to our country. Ihor is an example of one Canadian that chose to almost immediately decided to serve his new country at the highest level – in the Canadian Forces.
We think such service should be recognized with this award and we urge e-Veritas readers and all members of the RMC community to please click the link and take the 2 minutes to vote for Ihor Kozak.
BIO SNAPSHOT – IHOR KOZAK
In 1975, born in Tenropil, Ukraine.
In 1992, after finishing high school with the highest honours, immigrated to Canada – spoke no English and knew very little about his new homeland.
1992 – 1995: Settled in Oshawa, ON. That time was dedicated to learning English, integrating into Canadian society and working as a manual labourer (farm worker, construction worker and janitor) to support parents in Canada and extended family in Ukraine. Became an active member of Ukrainian-Canadian community in Oshawa and Toronto.
1995 – 1997: Student, Msg John Pereyma high school in Oshawa & Ukrainian Ciopa Paliiv Saturday school in Toronto; honour student, received numerous awards for academic, sport and extracurricular accomplishments, including from Durham Catholic District School Board. President of a Multicultural Club. Extensive engaged in public speaking, especially on the topic of Canadian Multiculturalism and the roles of immigrants in Canadian society.
In 1997, after extensive selection process, was admitted into the Royal Military College of Canada (RMC) under a full four-year ROTP (Regular Officer Training Plan) scholarship. Became one of the first (if not the first) Canadian immigrants to join RMC.
1997– 2001: Student and Officer-Cadet at RMC. Obtained Bachelor of Computer Engineering; in addition to English, became fluent in French; held various leadership positions within RMC's self-governing body (in charge of up to 100 junior officer-cadets). At the summer military training camp (BOTC), was voted by peers to receive a Leadership Award.
2001 – 2006: Occupied a number of leadership Engineering Management positions; at his very first job at the Canadian Forces Base Trenton was put in charge of 180 personnel and made responsible for multi-million military assets. Received two Commanding Officer Commendations for outstanding performance.
In 2003 took part in Operation 'Apollo' (counter-terrorist operation in the Persian Gulf), for which received military decoration (South-West Asia medal) from the Deputy Prime Minister of Canada John Manley.
In 2004 participated in Operation 'Athena' (peacekeeping mission in Afghanistan), for which received military decoration (General Service medal) from the Governor General of Canada Adrienne Clarkson at a special ceremony in the Rideau Hall. Also received Commanding Officer Commendation for his leadership and organizational skills.
In 2006 completed Master of Business Administration (MBA) degree (at RMC).
Between 2006-2008 occupied a leadership position in the Major Projects Directorate of the Department of National Defence in Ottawa, working on the Canadian Air Forces's $3.6 billion capital project (C-17 Globemaster aircraft fleet procurement).
Throughout military career, thanks to linguistic and interpersonal skills as well as understanding of political and cultural nuances of the modern global environment, in parallel with the above listed regular jobs, conducted a great deal of diplomatic work on behalf of the Canadian and US Governments, NATO, United Nations and the European Union. As a military diplomat under auspices of such international programmes as Reduction of Nuclear Threat, Arms Control and Verification, Open Skies, Partnership for Peace, and Foreign Military Training Assistance Program, participated in a myriad of international diplomatic missions, contributing to various high-level military and political undertakings in Ottawa, Washington, Vienna and Brussels, as well as in Ukraine, Russia, Armenia and other parts of the world.
In 2008 took an early retirement from the CF to become a business consultant and an entrepreneur. It this capacity, has been supporting Canadian and US Governments, and a wide range of Private Sector enterprises in Canada, US and Europe.
Active member of the Ukrainian-Canadian community. Director of International Relations (volunteer position) for non-profit organization League of Ukrainian Canadians. Vice President of the Ukrainian-Canadian Cultural Centre. Has been spearheading various initiatives to promote growth of the Ukrainian-Canadian community as part of the overall Canadian multicultural mosaic. Completed several not-for-profit projects in Ukraine aimed at: promoting Canadian style freedom, democracy and transparency within the Ukrainian government and society; commemorating tragic events of the past (crimes of Nazi & Soviet regimes); and supporting those in need (old, sick and poor).
An active participant in the Canadian political life.
Avid public speaker; delivered public addresses across North America and Europe.
Fluent in English, Ukrainian, Russian and Polish; functional in French, Slovak and Serbo-Croat; learning Arabic.
_____________________________________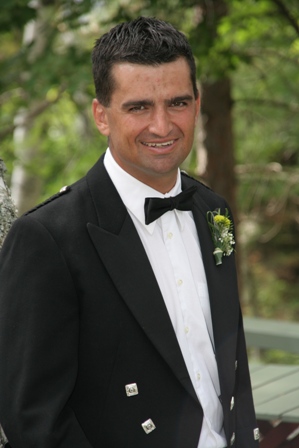 20771 Keri Kettle has accepted a position as Assistant Professor of Marketing at the University of Miami, and will be moving his family to Florida this coming summer.
The University of Miami is a private research university, located in Coral Gables, on the south side of Miami, Florida. According to the Financial Times, the School of Business at the University of Miami is currently ranked # 26 in the world for research, ahead of such well-known schools as Queen's (# 40) and McGill (# 48).
Keri is currently completing his PhD in Marketing (Consumer Behavior) at the University of Alberta. Broadly speaking, his research examines how people's behavior is influenced by characteristics of the present situation, with a particular focus on the relevance of the situation to aspects of one's self-identity. Within the field of Consumer Behavior, Keri has had tremendous start to his academic career, with a research paper recently published in the journal Psychological Science, and another article forthcoming in the Journal of Consumer Research.
Prior to entering academia, Keri was an Army Logistics Officer, posted to 1 Service Battalion in Edmonton (1997 – 2001) and 14 Service Battalion in Calgary (2001 – 2003). Keri briefly returned to Kingston in 2004 to work at the RMC Club and to help coach the RMC hockey team, then returned to Edmonton in 2005 to undertake his doctoral studies.
Keri welcomes all friends to pay a visit to Miami … and welcomes all ex-Cadets to contact him if they are interested in learning more about an academic career.  kkettle@ualberta.ca
_____________________________________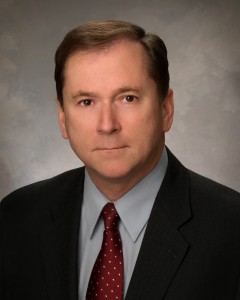 12283 LCol (Ret'd) Keith E. Gladstone is President of Gladstone Aerospace Corporation (GAC) and Gladstone Systems Solutions (GSS), consulting companies in Ottawa that help businesses in the areas of business planning in flight testing and training software, technology services, and simulation training. Keith served in the Canadian Air Force. His last position was as the chief test pilot for the Air Force at the Aerospace Engineering and Test Establishment in Cold Lake Alberta. Mr. Gladstone has a wealth of experience leading and conducting operational and engineering and flight test programs. During his collegiate career, Keith earned a Master's degree in Business Administration from the University of Redland.
He also graduated from the Royal Roads Military College. http://gladstoneac.com/about/executiveteam/ info@gladstoneac.com
__________________________________
13462 Sylvain Laporte Appointed to the Canadian Intellectual Property Office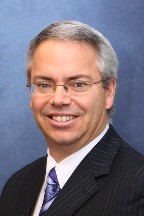 The Honourable Tony Clement, Minister of Industry, today announced the appointment of Sylvain Laporte as Commissioner of Patents, Registrar of Trademarks and Chief Executive Officer, Canadian Intellectual Property Office, effective April 16, 2011.
"I am confident that Mr. Laporte's broad experience, both at Industry Canada and across government, will strengthen the good work being done at the Canadian Intellectual Property Office," said Minister Clement. "I would also like to thank the outgoing Commissioner, Mary Carman, for her contributions over the past four years."
Mr. Laporte joined Industry Canada in March 2007 as the Chief Informatics Officer. In 2008, he became Executive Director of the Industrial Technologies Office and was responsible for managing the Strategic Aerospace and Defence Initiative as well as projects contracted under Technology Partnerships Canada, the Hydrogen Early Adopters Program and the Program for Strategic Industrial Projects. Before joining Industry Canada, he worked at the Canada Post Corporation, occupying a number of director-level positions in such sectors as logistics, retail merchandising, marketing and information technology. Mr. Laporte also worked at National Defence in Ottawa and across Canada.
Mr. Laporte holds a bachelor's degree in computer science from the Collège militaire royal de Saint-Jean and a master's degree in computer engineering from the Royal Military College of Canada in Kingston.
The Canadian Intellectual Property Office, a Special Operating Agency of Industry Canada, is responsible for the administration and processing of the greater part of intellectual property in Canada.
__________________________________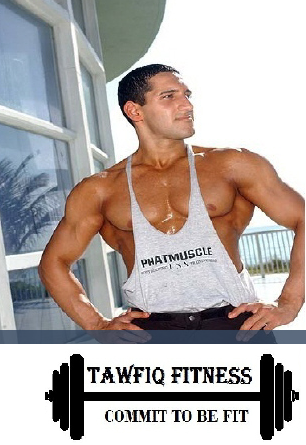 23604 Captain Tawfiq Ghadban – after RMC, he deployed for a year to Jerusalem as part of a diplomatic mission (Op Proteus: http://www.forces.gc.ca/site/commun/ml-fe/article-eng.asp?id=5934).
He returned in June 09 and got posted to Ottawa as an Operations officer for Director of Land Equipment. He has been on parental leave since August 2010 and has taken advantage of some spare time, to complete an MBA with University New Brunswick  through distance learning. So far, he has completed 10 out of the 14 courses required to earn the MBA.
Tawfiq has been a Certified Personal Trainer in Ottawa for quite some time. However, he no longer compete or is doing personal training at the level which he was well known for at RMC and later. MBA studies and the commitments of raising a 7 months old little boy is his current priorities.
His fitness specialties: high intensity training, weight loss muscle gain, strength training, sports specific training, outdoors training, and preparation for bodybuilding/figure competitions. Tawfiq is also a certified group fitness instuctor specializing in tae-bo, body sculpture and high intensity training.
Those of us that remember the  Electrical Engineering graduate from his RMC days will not be surprised that he will be competing in bodybuilding and fitness championships once again down the road.
http://tawfiqfitness.com/About.html tawfiqfitness@hotmail.com
xxxxxxxx
__________________________________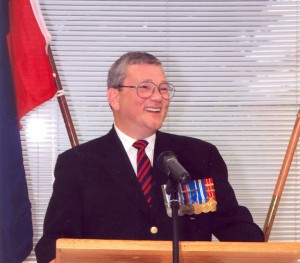 Caption: Wayne R. MacCulloch briefing the Haitian Chargé d'Affaires in his position as Vice-President of Fondation Internationale Georges Séraphin pour l'Éducation des Enfants Défavourisés de la Grand' Anse d'Haïti (which constructs self-supporting schools and residences in southern Haiti).
Just seems to keep rocketing ahead…..
After spending a year (Jan 10 – Jan 11) with Public Works on Parliament Hill maintaining and restoring the historic edifices there, 10588 Wayne R. MacCulloch has accepted a position back in National Defence with Assistant Deputy Minister (Science and Technology) as Major Construction Program Director, and is enjoying the scientific, engineering and project management challenges accompanying the new job.
Wayne expects to see the program through to fruition in the next eight years.