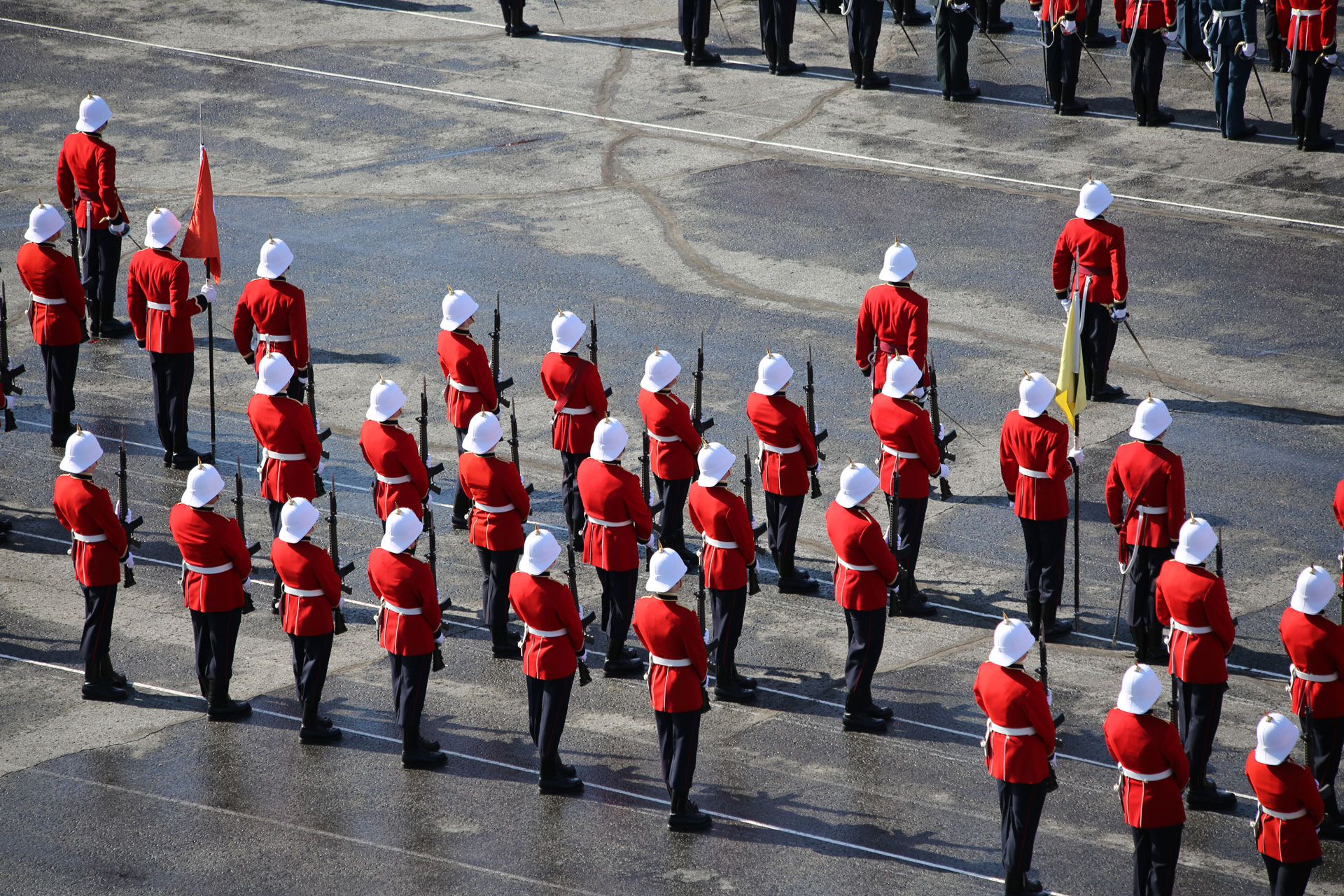 22525 Jodi-Jane Longley, Returns As New 5 Squadron Commander
By: 25323 OCdt Kate Haddon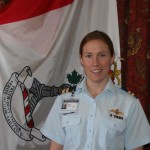 This week I have had to the opportunity to get to know Captain Jodi-Jane Longley, the new Squadron Commander of five squadron. She is an RMC graduate, class of 2003, with a degree in Chemical Engineering. At our first meeting I saw the outgoing and enthusiastic attitude she carried about starting this new posting so late in the school year, and on occasion, so late at night; it was definitely hours past working hours but she still had a smile on and a pile of paper on her desk. She hopes to bring energy and motivation to the members of five squadron in order to achieve and succeed here, as well as some "professional guidance and resources to the cadets based on experiences and knowledge (she) gained since graduating."
She signed up as an Air Navigator in 1999 (currently known as Air Combat Systems Officer) and during her four years at RMC she was a member of the Women's Varsity Soccer Team, held multiple bar positions, such as FYOP Section Commander , participated in the Winter Exercise, as well as tried out for Sandhurst. As an active student at the college, Captain Longley started her military career in the same fashion.
Freshly graduated, Longley went to navigation school in Winnipeg for a year, and then was posted to Trenton where she was trained as a tactical navigator. After training, she completed five short two to three month deployments overseas. After four years in Trenton and abroad, she was selected to go to Ottawa where she was the first Assistant aide-de-camp for the CDS, General Walt Natynczyk for the past two years.
Captain Longley takes pride in the fact that she was selected to come to RMC as a Squadron Commander and hopes to take this opportunity to give back to the college. With only a short two months to go until graduation, she understands that it is not ideal to come in and "shake up the system and make changes for the sake of changes." She has asked two things of her cadets: honesty and integrity.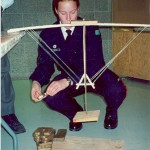 Beyond that, some noticeable changes that she has witnessed so far within the college are the uniforms and the multiple changes over the last eight years , fourth years being allowed to live off, and "construction (around campus) as an excuse for dust in cadets rooms," she lightly jokes. However, one thing that she noticed has not changed is "the level of expectation for cadets to perform under stress in a broad range of capacities which is the bread and butter of producing competent leaders to send out into the CF."
As for the upcoming months, on her spare time she claims: "I love being active and will spend my summer mountain biking, playing soccer, and training for my first triathlon." Also, she plans on enjoying the many sushi and Thai restaurants that Kingston has to offer.
The driving quote that has given Captain Longley the strength and ability over the years to complete everything she starts, for example, the 20 MSR or CISM Soccer, has circulated many e-mail accounts over the years and the author is unknown: "I have learned that you can always keep going, long after you think you can't," which is "what gets (her) through every run."
____________________________________
Life after RMC rugby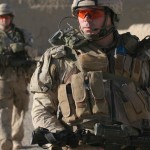 The RMC rugby team was delighted to welcome back one of their own Tuesday  as 24111 Capt Chris Wood (Royal Canadian Dragoons) took some time away from his leave schedule to share his experiences since graduation. Chris who played loose head prop for the Paladins from 2006-2008 and was a Phil Cowie Memorial recipient has had a busy three years getting married to Karen, Phase 4 armoured at CFB Gagetown, deploying to TF 1-09 as Recce Troop Leader, returning from post deployment leave and assuming the role as EA to the 2 CMBG Comd.
Woodsy; as he is affectionately know by those who were fortunate to have played with him, shared his perspective on the College, life in the army and what he believe are the building blocks to becoming a capable officer. Tying in his playing days at RMC and his operational experience, Chris led a group discussion on team work, leader ship and decision making. "The most valuable leadership opportunity I had at RMC was being a member of the rugby team. I was never the team captain but I was able to lead by example through my hard work and quickly grasped that I could learn a great deal by listening to the other members of the team. "
Capt Wood was able to bring home the vast possibilities that future RMC grads can expect, ranging from his first taste of combat to being the EA for a brigade commander within a 9 month time frame. He stressed the importance of taking advantage of all the opportunities that are present at the College. "I wished I had put more effort into the PER's that I wrote here as a CFL, at the time I questioned the validity of the entire process, but overseas I had 22 PER's to complete and guys careers depended on them."
Capt Wood took some frank questions on the Afghan National Army and Police, on his favourite rugby story and why he currently drives a minivan; Capt Wood came out to team training on Wednesday where he continued to lead by example.
____________________________________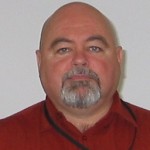 The Principal and the Dean of Arts are pleased to announce the appointment of Dr Allister MacIntyre as the Head of the Department of Military Psychology and Leadership from 1 July 2011 to 31 June 2014.
Dr. MacIntyre completed 31 years in the CF in 2006, having spent the final five years of his career as the Deputy Director of the Canadian Forces Leadership Institute. He holds a doctoral degree in Social Psychology and a Master's degree in Organizational Psychology from Queen's University. He has worked as a researcher in Canada and Australia, taught psychology for three years at Royal Roads Military College, and has served on a number of international leadership and psychology panels. From 2002 until 2006 he served as the Chair of the Psychology in the Military section of the Canadian Psychological Association. Dr. MacIntyre is currently employed as an Associate Professor in the Department of Military Psychology and Leadership at the Royal Military College of Canada, Kingston, Ontario. He also holds positions as an Adjunct Professor of psychology at both Carleton University and the University of Guelph. His academic and research interests include leadership, climate and culture, cohesion, and work stress.
____________________________________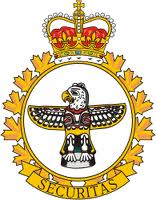 8181 BGen (Ret'd) G.E. (Joe) Sharpe OMM, CD has been appointed colonel commandant of the military police branch. This appointment was approved by the Minister of National Defence on 17 january 2011. Official signing ceremony will take place in Ottawa early in 2011.
He joined the Royal Canadian Air Force in 1965 under the Regular Officer Training Plan. He attended Royal Roads Military College in Victoria B.C. and graduated from the Royal Military College of Canada (RMC) in 1969 with a degree in Applied Science. He served in the Canadian Forces (CF) for the next 32 years in various operational, instructional air force and joint staff positions, including deputy Commanding Officer of 425 All Weather Fighter Squadron, the inaugural Commandant of the CF School of Aerospace Studies and Wing Commander of 17 Wing Winnipeg. He served on the Joint Staff during the Gulf War as the command and control advisor and as the Air Component Commander in the Joint Headquarters during the Winnipeg Flood in 1997. During his career he graduated from the Aerospace Systems Course and the CF Command and Staff College and was a distinguished graduate from National Defence College. He completed his military career as a Brigadier General, serving on the air staff as the DG responsible for air force development.
BGen (ret'd) Sharpe also spent a year on an academic secondment as a senior fellow with the Canadian Institute for International Peace and Security. BGen Sharpe chaired the Croatia Board of Inquiry that investigated the medical problems being suffered by CF soldiers returning from peacekeeping operations. He chaired the Special Review Group commissioned by the CDS to exam issues surrounding CF leadership during the Croatia deployments. Post retirement he served as the deputy chair of the Afghanistan Detainee Board of Inquiry examining CF members' treatment of Detainees.
BGen (ret'd) Sharpe has served as a special advisor to the CF/DND Ombudsman on Operational Stress Injuries, specifically Post Traumatic Stress Disorder. He currently serves as a Board Member with the Canadian Defence Association Institute. He works with Defence Research and Development Canada (Toronto) on various research projects dealing with the human in command and he is also working with Dr Allan English on research into command and control, leadership, and military culture, and is a frequent lecturer at the Canadian Forces College dealing with command and leadership issues as well as mental health. He currently chairs the CF/VAC/RCMP Mental Health Advisory Committee.
BGen Sharpe served for six years as the Honorary Colonel for the Canadian Forces School of Aerospace Studies in Winnipeg, Manitoba, and remains involved with the CF assisting various organisations with their strategic planning activities. He is currently assisting the Government of Trinidad and Tobago with the implementation of a government wide performance management framework.  Source
____________________________________