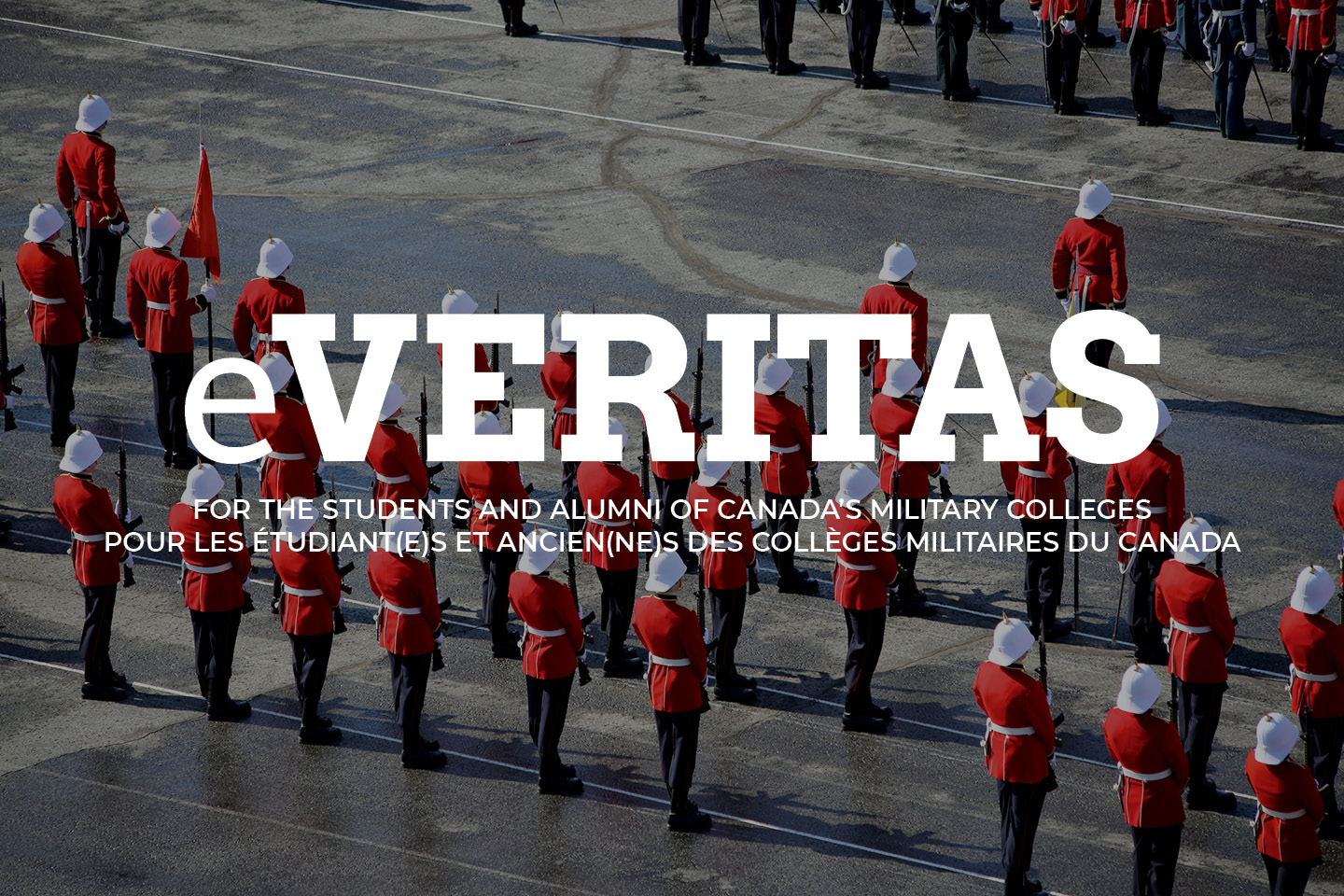 19142 E.G. (George) Forward – Commander, RCN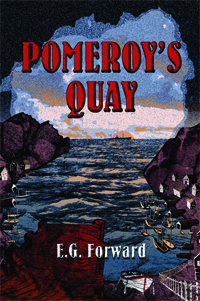 Born and raised in Newfoundland, Cdr George Forward joined Her Majesty's Canadian Forces in 1989. He graduated (barely) from RMC in 1995 with a BA in Commerce and a collective sigh of relief from the faculty.
Upon graduation, he immediately joined the east coast fleet serving in HMC Ships Terra Nova, St. John's and Iroquois before completing two Head of Department tours in Fredericton and Athabaskan as Supply Officer. Ashore, he has had the honour of serving in Alert, Bosnia, the Persian Gulf and with the DART in Pakistan.
After completing a Masters (again barely) and the Joint Command and Staff Course, he served with CEFCOM, ADM Fin CS, and with the Directorate of Maritime Logistics. He currently commands Task Force Darfur in Sudan and heads the Joint Logistics Operations Centre of UNAMID.
Somewhere in the middle of all this, Cdr Forward has managed to write four novels chronicling fictional members of the Pomeroy family of outport Newfoundland. 'Pomeroy's Quay' is the first to be published.
__________________
18095 Sylvain Charlebois, Class of 1992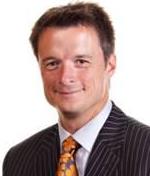 Dr. Sylvain Charlebois is the Acting Dean and Professor in the College of Management and Economics at the University of Guelph in Ontario, Canada. From 2004 to 2010, he was a member of the Faculty of Business Administration of the University of Regina in Regina, Canada. Dr. Charlebois is an award winning researcher and teacher. He also served as the Director of the Johnson-Shoyama Graduate School of Public Policy (Regina Campus).
His current research interest lies in the broad area of food distribution, security and safety, and has published many peer-reviewed journal articles in several publications. His research has been featured in a number of newspapers, including the Globe & Mail, the National Post, the Toronto Star, MacLean's, and La Presse, as well as on the Business News Network, CBC Radio and TV, Global, CTV, TVO and TVA. He is currently writing a fourth book on global food safety systems, to be published later this year. He conducts policy analysis, evaluation, and demonstration projects for government agencies and major foundations focusing on agricultural policies and community development both in Canada and in development settings. Dr. Charlebois is a member of the National Advisory Board of the Canadian Food Inspection Agency. He has testified on several occasions before parliamentary committees on food policy-related issues as an expert witness. He has been asked to act as an advisor on food safety policies in many Canadian provinces, in the United States, Italy, France, Belgium, Great Britain, Finland and the Netherlands.
____________________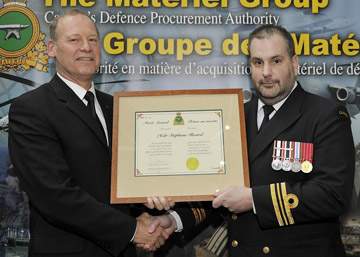 19253 LCdr (recently Ret'd) Stéphane Ricard , formerly of the Directorate of Maritime Management and Support (DMMS) – Naval Engineering Management (NEM) in DGMEPM and now working with the Project Management Office – Canadian Surface Combatant (PMO-CSC) in DGMPD(L&S), received an ADM(Mat) Merit Award for his outstanding leadership of the Naval Materiel Maintenance System (NaMMs) update initiative. He worked tirelessly over a prolonged period to ensure that the many stakeholders across the Naval MA&S community were fully engaged and well informed. As a result of his efforts, a cornerstone policy document has been released that fundamentally improves governance over Naval MA&S functions and enhances ADM(Mat)'s ability to exercise material functional authority. He received his ADM(Mat) Merit Award from COS(Mat) 10573 Jake Jacobson on Nov. 23, 2011.
____________________