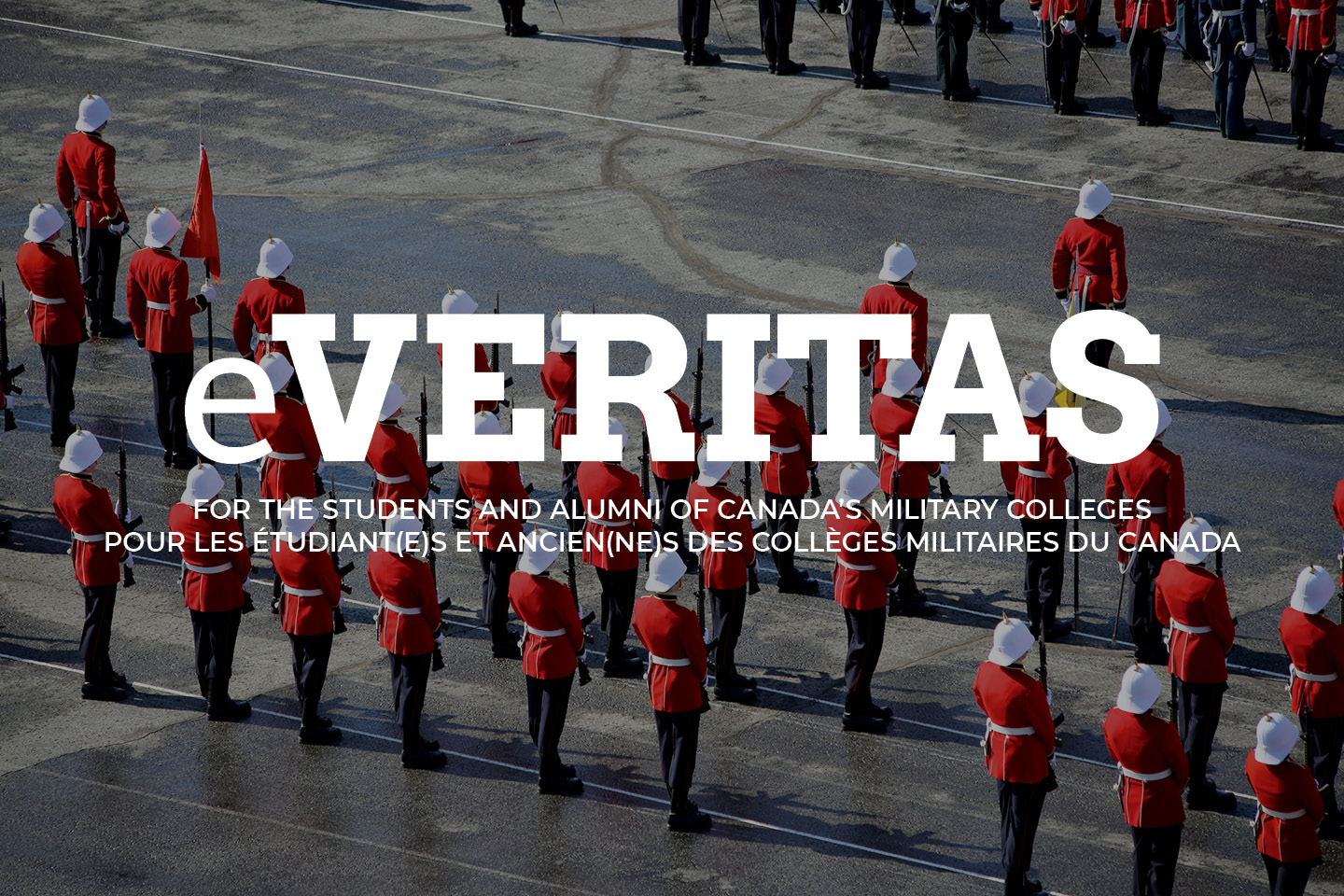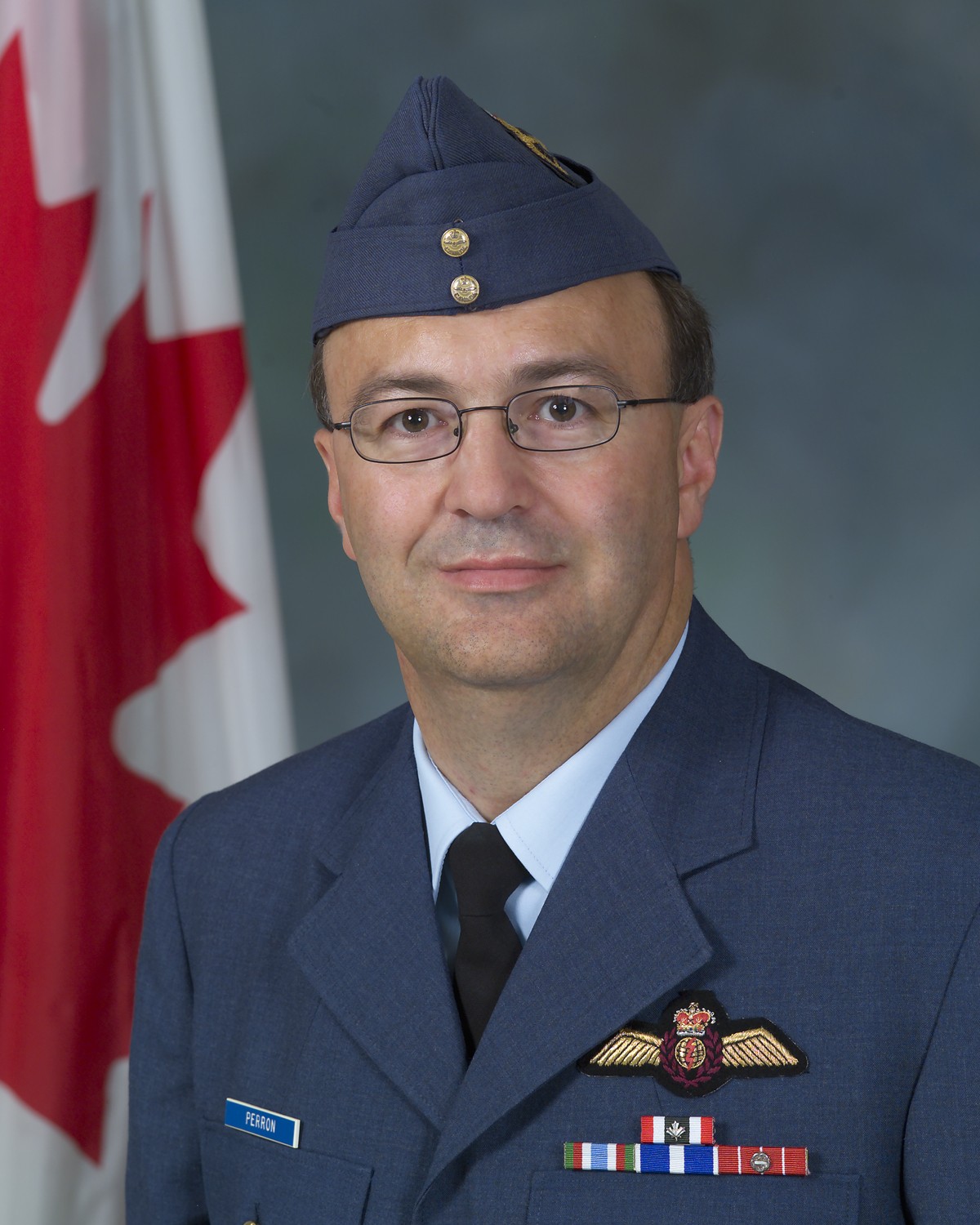 12855 Colonel Robert Perron, CD (CMR RRMC '81) is currently on the Advanced Training List at the Canadian Forces Language School as the United Arab Emirates (UAE) designate. He served as the Director of the Cadet programme since being promoted to his current rank on 4 August 2003. He joined the Collège Militaire Royal de Saint-Jean as a ROTP cadet in 1976 and graduated from Royal Roads Military College with a BSc in Physics and Physical Oceanography. He graduated from the United States Naval Post-Graduate School in Monterey, California, in July 1989 with a MSc in Engineering Acoustics and a MSc in Physics with Honours. Promoted to the rank of Lieutenant-Colonel in May 1998, he then served in NDHQ Secretariat as the Secretary of the Armed Forces Council until his assignment to SHAPE in July 1999 in support of the Kosovo Air Campaign. On 3 July 2000, he was appointed as the Canadian Deputy National Military Representative and Commanding Officer of the Canadian Detachment at SHAPE, Belgium. On 6 September 2002, Colonel Perron was appointed as the Senior Military Assistant to the Minister of National Defence, the Honorable John McCallum.
He is posted in Abu Dhabi, UAE, as the Canadian Defence Attaché on 27 July 2008. It is a 3-year assignment. Robert and his wife, Sylvie,  are really looking forward to the challenge.
.
____________________________________________________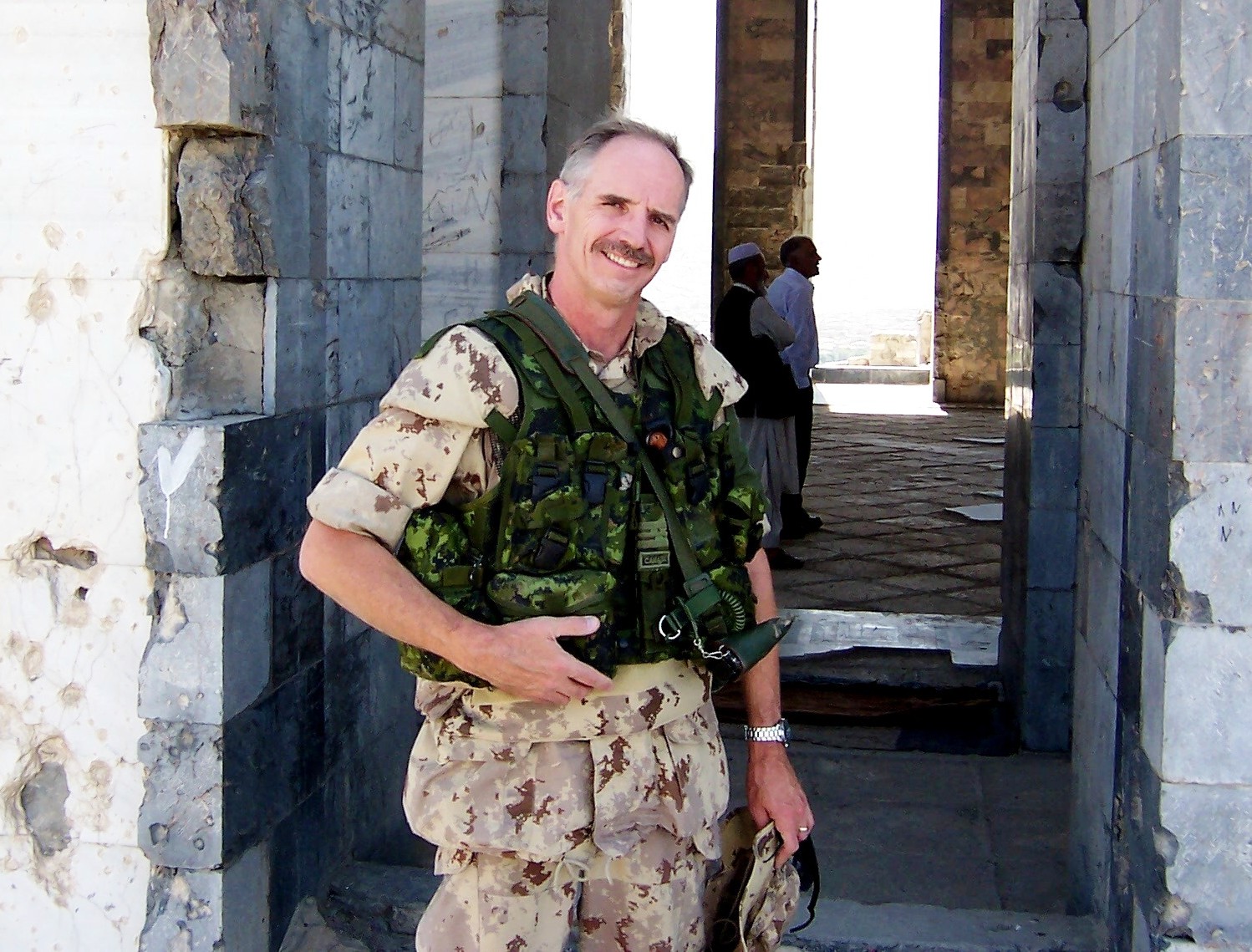 Major Harold Aage Skaarup, CD2 is a Canadian Forces Army Intelligence officer in 3 ASG G3 living in Fredericton, New Brunswick with an interest in Military History. He has extensive service with 4CMBG in Lahr, Germany; with the the Canadian Airborne Regiment in Nicosia, Cyprus; with the NATO-led Peace Stabilization Force (SFOR) in
Sarajevo, Bosnia-Herzegovina; with NORAD on Cheyenne Mountain, Colorado and with KMNB, ISAF in Kabul, Afghanistan. He earned a Bachelor`s Degree in Fine Art (BFA) with NSCAD, and a Master`s Degree in War Studies from the Royal Military College in Canada. He is also an active military and sport parachutist. He enjoys skydiving, SCUBA diving and white water rafting with his sons, Jonathan and Sean. As a member of the Canadian Aviation Preservation Association and the Canadian Aviation Artists Association, Harold Skaarup strongly supports the preservation of aviation heritage. The primary intent of his Warbird handbooks are to provide information for aviation artists and enthusiasts looking for that unusual "never before painted" military aviation subject, and to support the efforts of those engaged in the search for those missing warbirds for which no examples currently exist. More books by Harold Aage Skaarup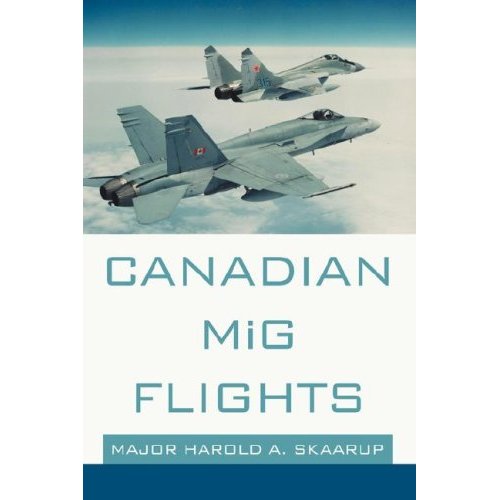 ____________________________________________________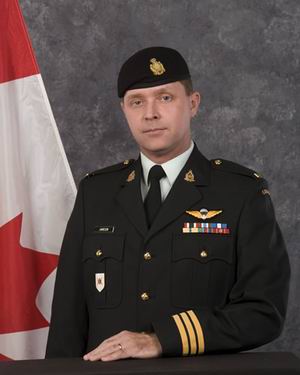 E1046 Lieutenant-Colonel Clifford Jamieson (RMC '00) is Commanding Officer of 39 CBG in Kelowna, BC. He holds a Bachelor of Military Arts and Science degree from the Royal Military College of Canada and he is Presently pursuing a second bachelor's degree in Business Administration. His first 24 years of service life was spent principally in operational settings as an infantry officer. Outside regimental duty, he has been a Commanding Officer of a Canadian Forces Recruiting Centre, an Aide-de-Camp to a general officer, a NATO Arms Control Verification Officer, a United Nations Public Information Officer and the G3 Plans at the Land Force Western Area Headquarters. While serving with in the latter position, he was selected as the Head of the Organization Committee and G3 for the 2002 Pacific Armies Management Seminar – a 33-nation seminar that was jointly planned and conducted by the Canadian and the US Armies over an 18-month period. In his civilian life, Lieutenant-Colonel Jamieson is a Certified Human Resource Professional, who works for the City of Kelowna as their Occupational Health and Safety Advisor. Lieutenant-Colonel Jamieson transferred to the British Columbia Dragoons in 2003. Since joining the Regiment, he has been a Squadron Commander and the Regimental Second-in-Command. During his career he has served on peacekeeping missions in Iraq, Croatia and Cyprus. He plays hockey, baseball and golf – none of which he claims to excel in – and is an avid runner and a military history buff. He is a graduate of the Canadian Land Force Command and Staff College and the Canadian Forces Staff School. His wife, Heather, is an elementary school teacher and they have two children – Megan and Joel.