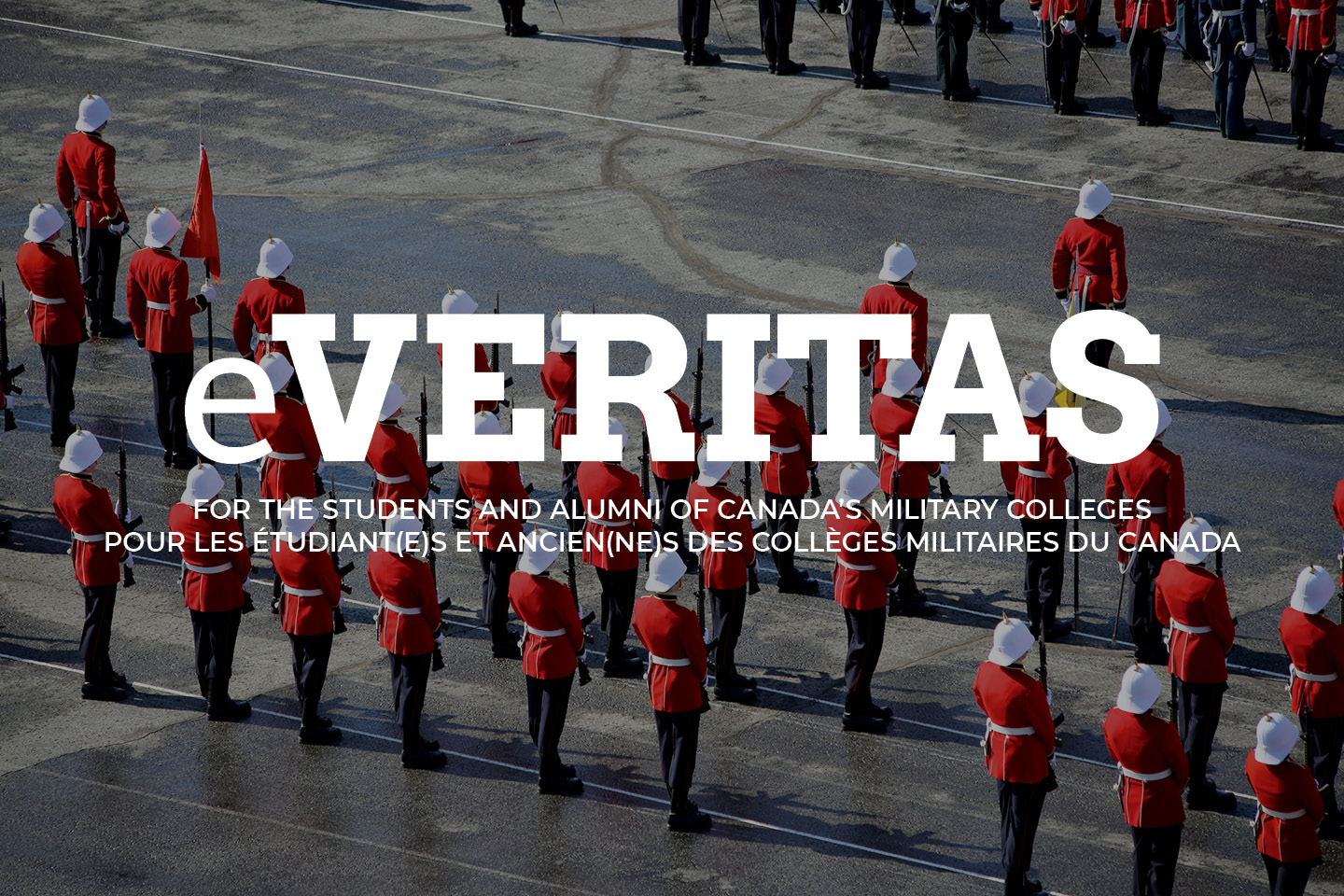 Proud Grandfather, Flying Officer (Ret'd) Walter Knott, is shown above pinning on wings to one of Canada's newest fighter pilots – 23485 Will Livingston (RMC '06)
By: 23996 Alex (a.k.a. Cush) Cushley (RMC '08)
Often times Cadets compare the social experience of their time spent at the college to living in a cave, separated and isolated from the real world; often not keeping up to date with world events, people who have left the college, etc. It also proves very difficult for cadets to get a straight answer on any sort of questions they have with regards to training and their future after the college. It is a very busy lifestyle and many times MOC weekend is the only time other than summer training that cadets get to interact with individuals performing what will be their jobs someday. For this edition I felt it beneficial for aspiring pilots at RMC to receive information of the process involved after graduation. I have recently had the chance to sit down and speak to 23485 Will Livingston (RMC '06) who on 13 June 08 was promoted to Lieutenant and received his wings but who not so long ago was in their place waiting patiently and eagerly to become a pilot not knowing how long it would take or what the adventure would include.
Will graduated from RMC in May 2006 and shortly thereafter made his way to Moose Jaw for a 9.5 months phase IIA Common-Basic Flying Training on the Harvard II. Present at this time were 18 other aspiring pilots. Following phase IIA Will remained in Moose Jaw for phase IIB Advanced Flying Training on the Harvard II. Only 3 pilots were chosen for jets. He and the other 3 pilots continued on to phase III Advanced Jet Training which was flown on the Hawk 115. Following this Will was promoted in the morning, was presented his wings in the afternoon, then attended a mess dinner in the evening. "It was a perfect day", says Lt. Livingston.
Currently Will is doing his Phase IV Fighter-Flight Lead-In Training in Cold Lake. The other 3 pilots who received their wings at the same time will also be on this course. Will admits his favorite part of his military career still remains flying but that in Moose Jaw it's the people who really make the difference; "working with them as well as flying high performance aircraft". Will has provided a website for anyone interested in the training process involved in becoming a CF pilot: http://www.nftc.net/nftc/en/flash/nftc.jsp.
___________________________________________