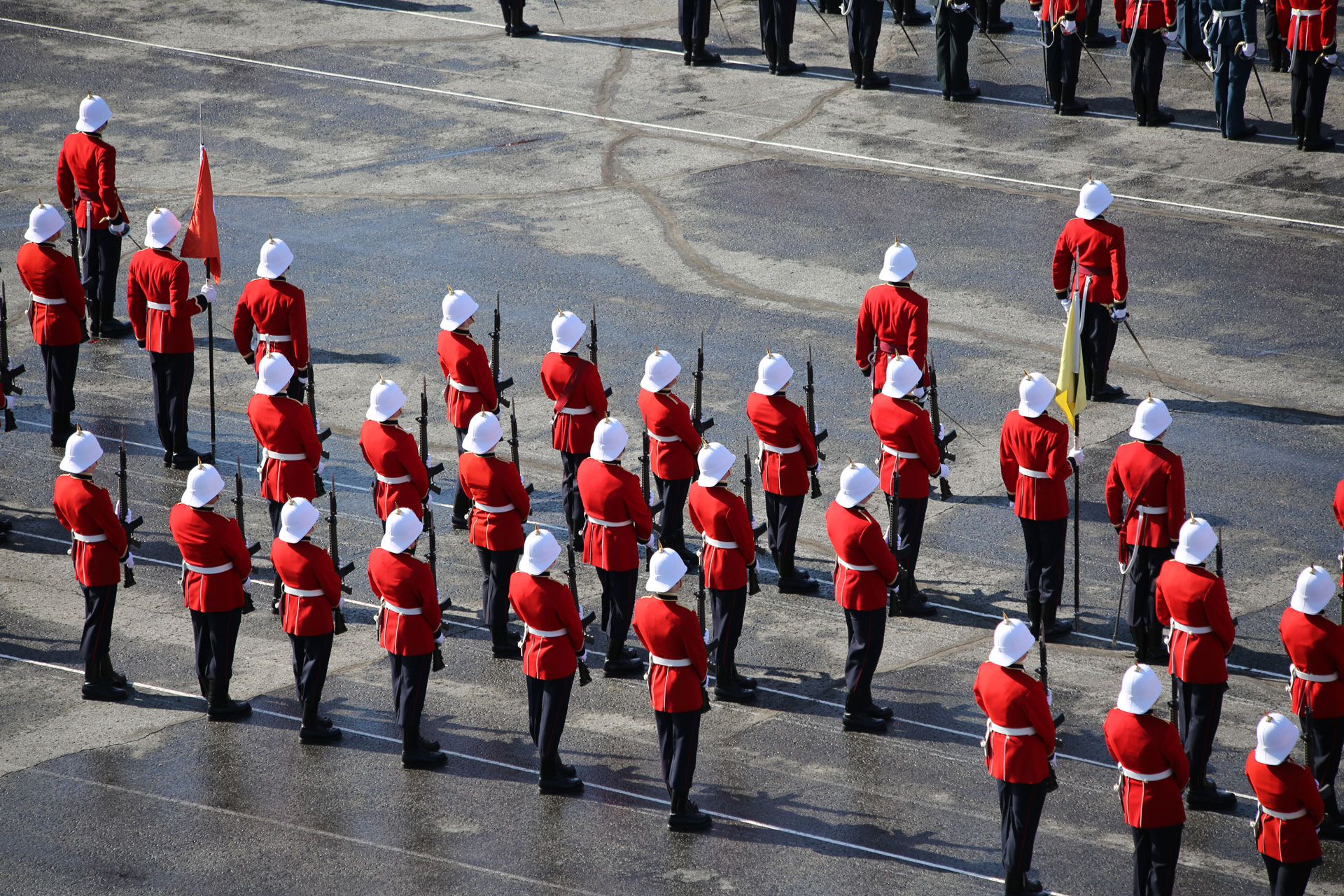 9985 Mr. Derek Lovlin (CMR – RMC 1975), the first cadet, married while a cadet in Currie Hall, and the last "four digit" cadet to leave the parade square, is the Director of Infrastructure and Operations for the Municipal District of Rocky View, a million acre municipality that surrounds the City of Calgary on three sides. In the thirty four years since graduating Derek's career has taken him from four years in the CAF to engineering and management positions for companies such as Cominco, Dome Petroleum, the Government of the NWT, the City of Saskatoon, several engineering consulting firms and his present employer. With Joan, and his now three adult children: Tahrana (Kevin), Tighe, and Tathlina (Jeff) they have lived or worked in seven provinces or territories from the high arctic to the Maritimes. Home for the last ten years is Okotoks, just south of Calgary. A first grandchild is due in August so a new era in our lives will begin.
______________________________________________________________________________________
Gordon Fleming (11488, Royal Roads class of 78), has recently been appointed to the position of Vice‐President, Business Development, at ODIM Spectrum Ltd. In this new position, Gord will be responsible for growth strategy and business development of the four ODIM companies in North America. Gord served for 23 years as a Canadian Naval officer. Early in his career, Gord joined ADAC and became one of the first Naval Officers to be Advanced acoustic analysis qualified. This proved extremely useful during his involvement in the early days with towed array research, sea trials and operational deployments. Gord later obtained a MSc and PhD in Physical Oceanography from the United States Naval Post‐Graduate School., and spent 4 years teaching Acoustics and Oceanography and conducting Arctic research at Royal Roads Military. He completed his DND career at DMSS in Ottawa managing a variety of sonar projects. After retirement in 1996, Gord joined General Dynamics Canada (then Computing Devices Canada). At GDC he initially worked on the HYDRA sonar system program (for Sweden's Visby corvettes), spent time developing advanced ASW concepts for future stealth destroyers, and later had roles as Engineering Manager on both the Aurora Patrol Aircraft Program and the Maritime Helicopter Project (MHP). For the past two years Gord has been the General Manager at MacDonald Dettwiler and Associates (MDA) in their Halifax, Nova Scotia operation. Gord remains involved with the Naval community through his many professional contacts and as an active supporter of the Canadian Forces CISM Sailing Team.
______________________________________________________________________________________
14465 Dr. Robert (Bob) Lawson (RMC 1984) is currently a Director in the Strategic Policy and Planning Branch in the Canadian Department of Foreign Affairs and International Trade in Ottawa. He has worked on international and human security issues for over 15 years in the Departments of National Defence and Foreign Affairs, and has played a role in the negotiation of a number of international arms control and disarmament agreements. He was Canada's representative on the 1996 United Nations Group of Government Experts on Small Arms and was the Senior Policy Advisor for Canada's initiative to ban landmines – known as the Ottawa Process. He was a discussant at the 'Revitalizing Human Security? An Analysis of Theory and Practice" conference at the University of Ottawa on March 26-27, 2009  More
______________________________________________________________________________________
8837 Colonel (Ret'd) Charles (Chuck) MacLennan (RMC 1971) joined CFN Consultants in September 2008 after 40 years of service to the public as a Canadian Forces officer, RCMP member, and Public Servant. During a thirty five year career with the Canadian Army, he enjoyed a variety of operational and technical postings as a Communications and Electronics Engineering Officer, retiring at the rank of Colonel in 2002. He was certified as a Project Management Professional in 1995 and has led several DND Major Crown Projects. In his last assignment with DND, he was the Director Land Command Systems Program Management and Project Manager for a transformational 2 Billion-dollar IM/IT project to equip the Army with modern integrated voice and data communications and automated Command and Control. In September 2002, he joined the RCM P as the first Director General Infrastructure Engineering and Development. In September 2005, he joined Citizenship and Immigration Canada as the Chief Information Officer and the Director General Information Management and Technologies Branch. Colonel MacLennan is a graduate of the Royal Military College Kingston, the Canadian Land Force Staff College Kingston, the Canadian Forces Command and Staff College Toronto, and the British Army Technical Staff College Shrivenham U.K. He has also served as a Vice President of the Radio Advisory Board of Canada. He and his wife Margaret live in Orleans, ON with their two adult children, David and Christopher. He roots enthusiastically for the Toronto Maple Leafs, plays golf badly, and never misses a chance to play Old Timers hockey. maclennan@cfncon.com
______________________________________________________________________________________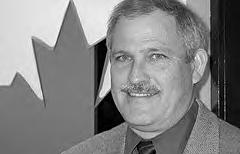 9952 Mr Francis Jim Gribben (CMR RMC 1974) has been an Associate Consultant with CFN Consulting since March, 2007. After graduating from the Royal Military College in 1974 with an Honours degree in Economics and Political Science, Jim Gribben served as a Naval Officer, and was cross-trained in both naval operations and logistics. He joined Public Works and Government Services Canada (PWGSC) as a contracting officer in 1980. He later joined the Canadian Patrol Frigate Project Office as integrated logistics manager. He was Senior Director of Aerospace Systems Directorate. Jim retired from the Canadian Government in 2004 and joined Indal Tech nologies Inc. (owned by Curtiss-Wright Corporation) as the Canadian Director of Business Development. Jim's knowledge of both industry and Government allowed the Company to successfully pursue several new business initiatives. jgribben@cfncon.com
______________________________________________________________________________________
Lorne Shirinian was born in Toronto in 1945. He completed an Honours BA in French language and literature at the University of Toronto, an MA in Comparative Literature at Carleton University and a PhD. in Comparative Literature at l'Université de Montréal. He founded and edited Manna: a review of contemporary poetry (1971 to 1974). He lived, taught and wrote in the Montreal area for 20 years. In 1994, he moved to Kingston, where he is Professor and former Head of the Department of English at the Royal Military College of Canada. His present research projects involve the writing of a memoir titled Letting Go, a novel and new collection of poems. His new play, Monumental, will be presented at the "Curating Difficult Knowledge" conference held at Concordia University on April 17. He is the author of 20 books of fiction, poetry, drama, and scholarly studies. A selected list of his publications follows below.
FICTION:
History of Armenia and Other Fiction. Kingston: Blue Heron Press, 1999
Memory's Orphans. Blue Heron Press, 2002
When Darkness Falls Upon Us. Blue Heron Press, 2005
POETRY:
Poems of Dispersion and Other Rites of Movement. Toronto: Manna Publising, 1977
Earthquake. Lewiston, NY: Edwin Mellen Press, 1991
Rough Landing. Kingston: Blue Heron Press, 2000
DRAMA:
Exile in the Cradle. Blue Heron Press, 2003
This Dark Thing: Two One-Act Plays. Blue Heron Press, 2004
SCHOLARLY STUDIES:
Survivor Memoirs of the Armenian Genocide, Taderon Press, London, England, 1991
Quest for Closure: The Armenian Genocide and the Search for Justice in Canada. Blue Heron Press, 1999
Writing Memory: The Search for Home as Cultural Practice in Armenian-North American Literature. Blue Heron Press, 2000
The Landscape of Memory: Perspectives on the Armenian Genocide. Blue Heron Press, 2004
The characters in his play Exile in the Cradle are confronted with the looming threat of loss through death, assimilation, and acculturation. The play begins during the early moments of the Armenian Genocide in April 1915 then moves to the present in Toronto, where several generations of Armenians cope with the imminent break-up of their family. Faced with the forces of assimilation, some individuals willingly yield to claim their future, while others out of fear cling to a past that is becoming more and more distant. The characters choose their form of exile, either from the past or from the future. In his "Notes Towards an Armenian Diaspora Theatre," Lorne Shirinian articulates some of the fundamental ideas underlying his theatre.