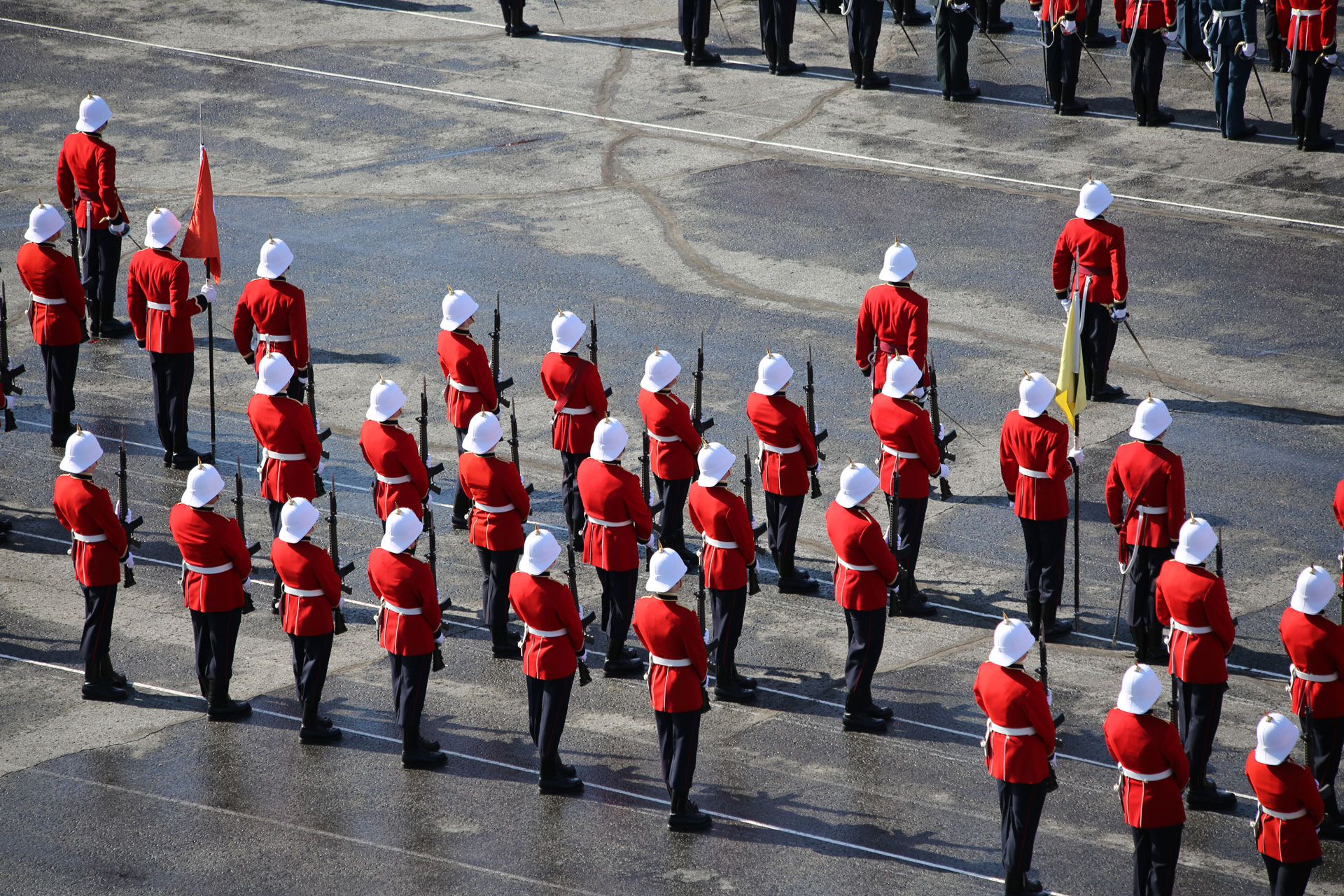 We have contacted numerous ex-cadets from the fifties through to the new millennium and plan to feature them in the coming months to give readers a chance to catch up with names and faces from each of the respective CMCs. If you would like to contribute to this column, please feel free to email me (Ken Eady) at s25247@rmc.ca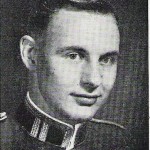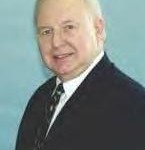 – 4651 Doctor Gordon C. Andrews P.Eng. (CMR RMC 1960) is Professor Emeritus, and adjunct professor of mechanical engineering at the University of Waterloo. He has produced over 100 publications, receiving a Best Paper Award for his work on vector network theory. He co-authored two textbooks: Introduction to Professional Engineering and Ca n a d i a n Professional Engineering Practice and Ethics. Andrews has a small private practice and has been involved in projects with numerous Ontario companies concerning engineering problems in machine design, dynamics (projectiles and vehicles) and gear train analysis. He has served as an expert witness in ethics related court cases. He volunteered on PEO committees, including the Professional Development Committee and the Academic Requirements Committee. Gordon Andrews pursued a diploma in science from the College Militaire Royal de St-Je an in Quebec, and then continued his education in mechanical engineering at the Royal Military College in Kingston, Ont. Next up, he was stationed at a Canadian Air Force base in Penhold, Alta, near Red Deer, where he worked as a construction engineer by day-maintaining roads, runways, power plants, water and sewage treatment-and moonlighted as a base instructor. After his three-year service requirement ended, he headed to the University of British Columbia where he earned his master's degree, and met and married his wife Isobelle, who recently retired as program director for surgical services at the Kitchener-Waterloo hospital. Andrews also worked as a stress analyst on the 727 and 747 design teams at Boeing in Seattle, Wash.-determining the loads for the controlled surfaces of the jet wings, wing flaps, speed brakes. He began PhD studies at the Nova Scotia Institute of Technology, now part of Dalhousie University. He was visiting a friend in Waterloo and received a job offer to teach at the University of Waterloo and complete his PhD in dynamics and system theory. His research interests are: Professional Engineering Practice; Artificial Intelligence; Dynamics; Gear Analysis and Machine Design.
Gordon can be contacted at gandrews@uwaterloo.ca
_________________________________________________________________________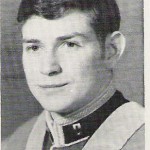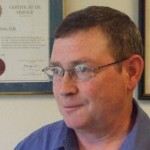 – 11920 Daniel J. McInnis (RMC 1979)
Since 1979 Graduation: After graduation, I spent a year and a half in Moose Jaw, Saskatchewan, initially in pilot training and then awaiting re-classification. In the summer of 1980, I spent ten weeks in St. Jean sur Richilieu l  earning French (and studying wine appreciation). In January of 1981, I was posted to the Canadian NORAD Region Headquarters in North Bay, Ontario as an Air Weapons Controller, completing my initial training in the spring of that year. Over the next four years, I served as a weapons controller, control team leader, instructor, simulation supervisor and standards officer. In 1985, I moved to NDHQ in Ottawa to work on the North American Aerospace Defence Modernization project. On promotion to Major in 1986, I assumed a position in the Directorate of Air Operations and Training where I remained for two years. While in that position, I obtained computer programming qualifications and in 1988 I was posted to the NORAD System Support Facility in Panama City, Florida for four years. At the NSSF, I managed a team of programmers and then served as the Chief of Independent Test. While in Florida, I earned my M Sc in Management from Troy State University. In 1992, I moved to Air Command Headquarters in Winnipeg, Manitoba where I served as a plans officer and Command Briefing Officer, eventually filling the position of Senior Staff Officer Plans. I was also the command representative for space operations and a member of the working team of the Canada-US Military Cooperation Committee. I accepted an early retirement offer in 1995 after twenty-one years of service.
After a three year hiatus from 1995 until 1998, during which I founded and directed a non-profit society to establish and manage computer access sites in four communities along the Eastern Shore of Nova Scotia, I accepted a position at St. Francis Xavier University as a Systems Analyst for a project to implement a new student information system. I eventually managed the project until its conclusion in 2001, and then went on to become the Manager, Corporate Information Services for StFX and then in 2002 was appointed to the position of Associate Registrar where I am today. For more than three years of that time, I was the Acting Registrar of the university.
Family: I married my first wife, Carol Anne, in Moose Jaw in 1980. We had two children while in North Bay in the early 1980's. Angela is now 27, married to a computer programmer in Bellevue, Washington and has one son, Eric (2007). Danny is 25 and is a member of the PPCLI in Shilo, Manitoba (currently on tour in Afghanistan) and is married with two sons, Daniel (2006) and Benjamin (2008). I was divorced in 1992 and re-married in 1995. My wife, Judy Anne Burke, was also in the military and we met in 1992 while both working at Air Command Headquarters. We have built a home in her birthplace of Drum Head, on the Eastern Shore of Nova Scotia. I am originally from Cape Breton and my parents and two sisters live in Dartmouth, so Judy and I are now both home. We have resided in our home for thirteen years (and I'm still building it). Judy also works in the Office of the Registrar at StFX.
Pass Times: I own and operate my own weather station and upload weather data to several servers in the US and Europe as well as to my own website at www.drumheadweather.ca. My data is used routinely by the Meteorological Service of Canada. I am an active member of the Atlantic Canada On-line Weather Watchers discussion group. I enjoy working on my Jeep TJ and taking it off-road at the Jeep Jamborees. Judy and I go camping every summer at various locations around the Maritimes and visit my parents' cottage in Cape Breton whenever possible. We've also discovered Cuba. At home, I like to watch sports on TV and am a big NASCAR fan. The rest of my time is invested in the home and property, a work in progress and a true labour of love.
Daniel can be contacted at dmcinnis@stfx.ca
_________________________________________________________________________
By E3161 Victoria Edwards (RMC 2003)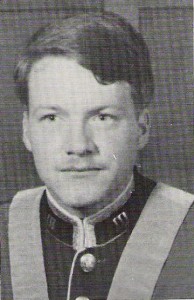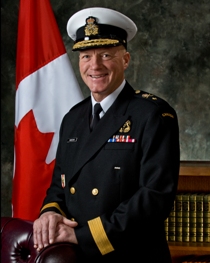 – 12580 Commodore Daniel MacKeigan (RMC 1980) was appointed Commander Canadian Forces Recruiting Group (CFRG), CFB Borden, Ontario, on 1 May 2009 upon promotion to Commodore. He is responsible for the operations of CFRG and its 10 recruiting centres and 29 detachments across Canada. Commodore Dan MacKeigan enrolled in the Canadian Forces in July 1976 in Ottawa and entered Royal Military College, Kingston, Ontario later that year. He graduated in the Class of 1980 with a Bachelor's Degree in Chemical and Nuclear Engineering. In 1995, he attended the Canadian Forces Command and Staff College Toronto, course serial 22. He was awarded the Deputy Commander in Chief NORAD Commendation and the United States Air Force Meritorious Service Medal. In 2004-2005, as the first ever Canadian International Fellow, he attended the National War College, National Defense University, Washington D.C., graduating with a Masters of Science in National Security Strategy. Captain (N) MacKeigan assumed command of HMCS IROQUOIS, a command and control and long range air defence configured destroyer (DDH) on the 16th of August 2005. In 2006, he deployed as Commander Task Force Mediterranean in his role as flagship captain for the commander of Standing NATO Maritime Group One for Operation ACTIVE ENDEAVOUR. Upon completion of this command tour, Captain (N) MacKeigan was appointed Chief of Staff (Support), Canadian Expeditionary Forces Command Headquarters in Ottawa, effective 16 July 2007. In July of 2008 Captain(N) MacKeigan assumed command of Canadian Forces Maritime Warfare Centre in Halifax.