Base Commander looks forward to changes
By: A/SLt 24498 Noelani Shore (RMC 2009)
For Base Commander Colonel 14016 Rick Fawcett (RRMC RMC 1983), coming back to Kingston was a positive move. While he has been posted to Kingston in a variety of roles, he only began to fully understand the complexity of the Garrison in his current position.
"Even though I'd been here a number of times before, I didn't appreciate some of the challenges that the base itself faces. The other neat thing is the relationship with the city of Kingston. The Garrison has an excellent rapport with the city – it takes a lot of time and effort to maintain that, but it certainly benefits all members here. I didn't appreciate how close that relationship was, and how much fun it could be," Col Fawcett said.
After a busy 2009, the Base Commander is gearing up for the changes 2010 will bring.
"This is going to be another very busy year, for everyone in the Canadian Forces, but particularly in the Garrison. We're involved in generating the next Task Force to Afghanistan, so we have people from the Garrison on that," he explained. "We're also contributing to the next headquarters, which both the base and a number of units from the Garrison are going to support with people, plus a lot of that training will be done here. We will also be involved in provide security for the Summit in June.
Being in charge of such a large base has proved to be challenging, but for Col Fawcett, the biggest challenge was the demand for his time.
"You don't have to actually do hard work," he joked, "but you have to be lots of places at once. Everybody wants a piece of you. I spend a lot of nights going to functions, and a lot of weekends doing other things, and there are always competing organizations with different demands. That's actually been the biggest challenge. That, and then just getting my mind around the complexity of the Garrison with 34 different units," he said.
Col Fawcett is accustomed to the military lifestyle, because while he was born in London, Ont., he is a self-proclaimed army brat, so he was raised "all over the place."
When asked if there was a military tradition in his family, his response was "my father, grandfather, my great-grandfather, my wife were in the military, my brother, uncle, father-in-law, brother-in-law, sister-in-law, cousin, so yes, I guess you could say I've got lots of family in the military."
After joining the military, he was sent to Royal Roads, where he played rugby and hockey, and he continued playing rugby at RMC.
"I enjoyed life at the military college; I liked RR, and it was a lot of fun. RMC wasn't as much fun as RR," Col Fawcett said with a grin. "And then I went to the Airborne as my first posting, so I was pretty much hooked after that."
It was a challenge for Col Fawcett to maintain the balance between his Electrical Engineering degree and sports, but he overcame those difficulties.
"Although I didn't decide to stay for five years, I came as close as I could. I guess you do learn to balance your time. But if you want to be active in sports, and have a social life, which most 20 year-olds want to have, and still do academics, it takes a lot of to-and-froing, and a lot of discipline, which I probably lacked," he laughed. "But RMC does teach you about time management, whether you like it or not. But I graduated, so I guess I did okay."
Having been posted to Kingston helps him in his position as Base Commander, as he knows his way around working with different units, and he has an appreciation of the difficulties these units face.
"I understand the operational units because I commanded one of them. So recently, the Disaster Assistance Response Team deployed. Having been involved with that directly for two years, I know exactly what that means," he said.
The infrastructure coming to Kingston in the next few years will change the face of Canadian Forces Base Kingston.
"There's a significant amount of infrastructure work still to come. The Minister has already announced 300 million dollars of further work on top of what's already been programmed. We have another couple of major projects that will be announced in the next year. We have a new headquarters coming to the Garrison," Col Fawcett said. "RMC is getting a major facelift, so that'll certainly have an impact over there for the next few years. There will be some challenges working through running RMC and reconstructing the major academic buildings at the same time, but it will all be worth it in the end."
Col Fawcett has a lot to be proud of, but when asked what he was most proud of, the first thing that came to mind was that he "won a hockey game the other day," he said with a laugh.
What he cannot overlook, however, is the relationship between the base and the city. It's important for the city to recognize the uniqueness of the military, and Kingston does just that.
"I think I've been able to maintain the relationship, and influence things that are being planned in the city, and keep them looking at the Garrison's needs, from traffic flow to utilities," Col Fawcett explained. "There are all kinds of things we do that the city can potentially help us with. The city now ploughs most of our roads on the base. It's that type of activity that reduces the burden on our members, be they military or civilian."
The amount of support CFB Kingston gets is tremendous, from the military discounts to the CF appreciation nights.
The changes coming in the next few years will help the military serve the community better as well. Col Fawcett looks forward to the infrastructure improvements because of the size of CFB Kingston.
"We're actually busting at the seams, because we're certainly not built for the number of people that we have here. Everything from the way we run gyms and unit PT, and allocate gym space, to how we run the BFT, has got to change," he said. "So there's a lot happening, but it's still all positive. It's all, in the end, to make things better and more efficient for everybody."
_____________________________________
– 9578 Bob Mayo (CMR RMC 1973)
I completed my Air Navigator training on Dakotas in Winnipeg and my first posting was on Sea Kings in Shearwater. After 5 years there, which included a few trips to sea, I took my release and began Medicine at Queens. I graduated in 1983. In 1982 I got married to Evelyn, a nurse from Springfield, Ontario who I met while spending a summer at a small hospital in Baie Verte, Newfoundland. After graduation from Queens we moved to London, Ont where I did a one year Rotating Internship. We then moved again to Saint John, New Brunswick where we lived for 2 years while I did a Family Medicine residency through Dalhousie. While there our first son, Chris, was born. From there we moved to La Scie, Newfoundland where I first stared working as a family doctor. During our 2 years there our second son, Ian, was born. For our last year in Newfoundland we moved to St Anthony on the northern tip of the Northern Peninsula. From there we moved back to Ontario to be closer to home for both Evelyn and I and we settled in Wallaceburg. That was in 1989 and we have been here ever since. Our third son, Jamie, was born shortly after our arrival here. I continue to practice Family Medicine. Evelyn worked in Public Health and then part time in Community Care Access before retiring about 4 years ago.
_____________________________________
RMC graduate of class of 2009 off to Jamaica for Caribbean Junior Staff and Command Course 2010.
We have just received word that a graduate of the class of 2009, Second Lieutenant Stephen Paish, will be attending the Caribbean Junior Staff and Command Course in Jamaica from February to June of this year. Most of you may remember Stephen as a semi-regular contributor to e-veritas during his years here as a cadet.
The course is part of the military training assistance program that Canada regularly delivers to the Jamaican defence force (JDF). While the assistance comes in the form of aiding the JDF run the course, Canada regularly sends around three students a year to partake in the opportunity. 2Lt Paish will be following a curriculum of junior staff training and some combat team level tactics (Based on the ATOC course regular delivered to Canada officers in Gagetown.
When asked about the course 2lt Paish said that he was, "Excited to experience interaction with other militaries and to learn the course material. Most importantly [he] would not let down his unit (5e RALC, Bie Q) and the college."
Who knows maybe we will get to see some pictures of Jamaicans sporting RMC gear!
_____________________________________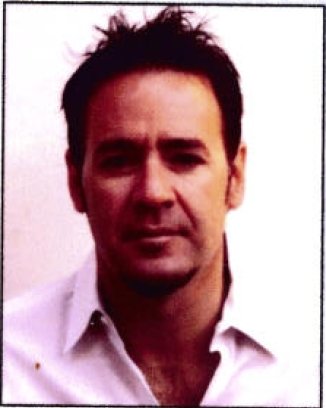 It has been an interesting ride for Daniel Lefebvre since he left the RMC PSP staff in 1998. The former PERI and later varsity biathlon coach will be front and centre during a good part of the 2010 Olympics.
We recently caught up with the personable Lefebvre. We asked him – what are you up to these days?
"I have had the pleasure of developing and coaching 7 different World Champion Biathlon medalists and coaching the 2006 Olympic team in Turin to now working for Own the Podium 2010."
We have heard a lot about Own the Podium so we asked him – what is your role in O.T.P.?
"I am responsible for Alpine, Hockey, Freestyle and Speed Skating. I have been working closely with these teams during camps and world cups to making sure they have every possible chance of succeeding at the Games." Without hesitation and a sense of pride, he added. "We have been aiming at being the number 1 Nation."
Are you doing anything else during the Olympics?  "Yes, I will be working as an analyst for CTV."
When he is not involved with Olympics calibre athletes what does he do?
"I am in a band and we write our own material and have just won the Calgary finalist for the Canadian Radio Star. We will be going to Toronto to showcase in front of all Canadian Industry representatives."
What exactly does this involve? "We will need Online votes so maybe we can count on e-Veritas readers and other members of the RMC community to step up?"
For those inclined – Here is the link. www.TheOthersideRock.com You can hear some music and their debut album will be released this March.
_____________________________________
We have contacted numerous ex-cadets from the fifties through to the new millennium and plan to feature them in the coming months to give readers a chance to catch up with names and faces from each of the respective CMCs. If you would like to contribute to this column, please feel free to email me (Ken Eady) at [email protected]