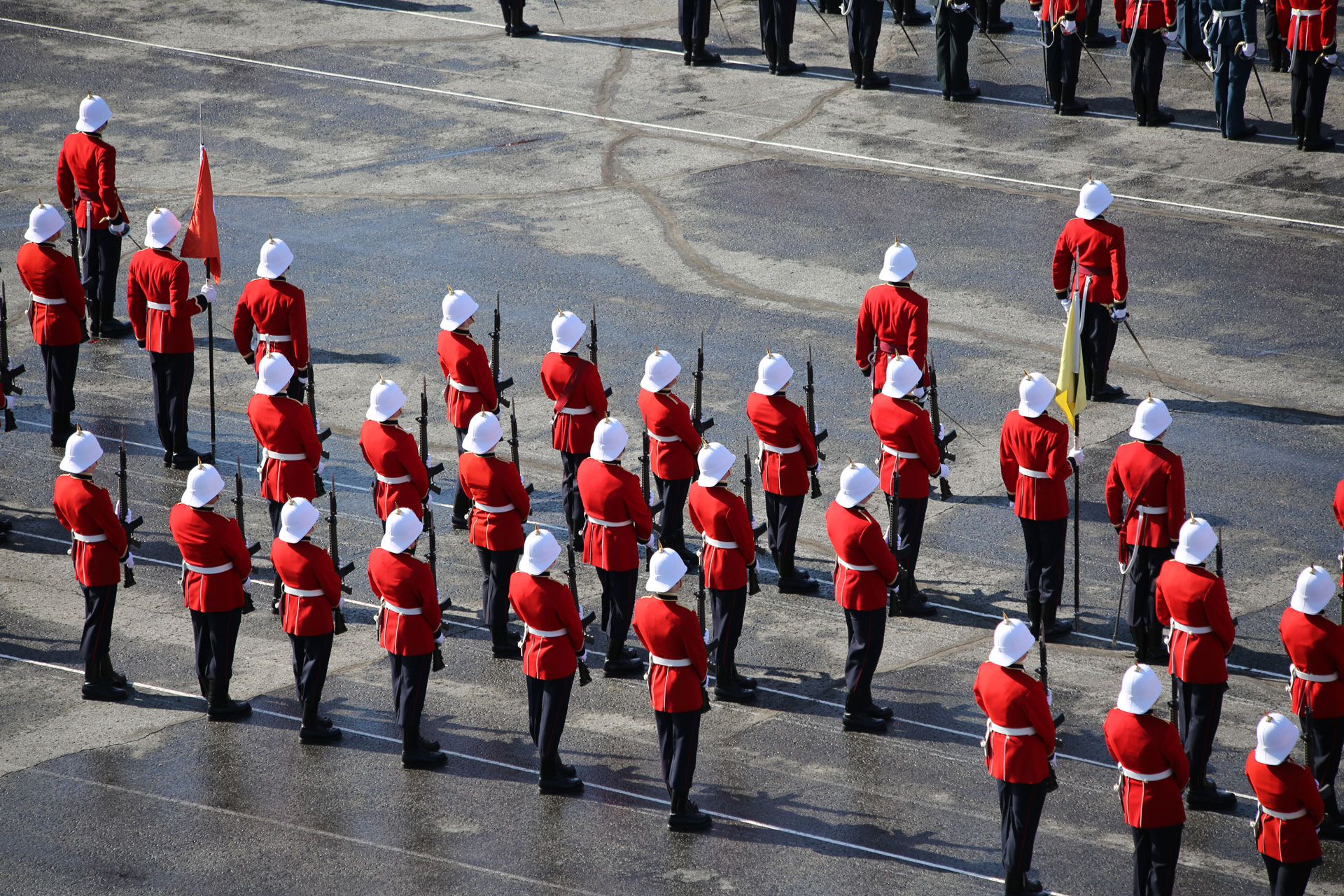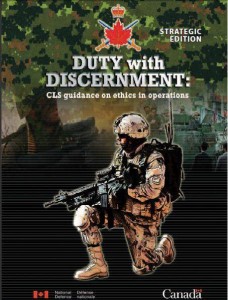 G0533 Dr. Richard J. Walker (RMC 1991) has recently retired from his Regular Force and Primary Reserve officer careers, but continues to serve as a civilian ethicist on contract to the Chief of Land Staff in the capacity of the Canadian Army Ethics Officer. Dr. Walker is the sole architect and programme designer of the Army Ethics Programme (AEP), a fully operationalized and comprehensive ethics programme, which encompasses an eclectic constituency of forty thousand military and civilian members.
He is the author of the recently released: Duty with Discernment: CLS Guidance on Ethics in Operations. http://www.army.forces.gc.ca/land-terre/downloads-telechargements/aep-peat/duty-servrir/duty-servrir-eng.pdf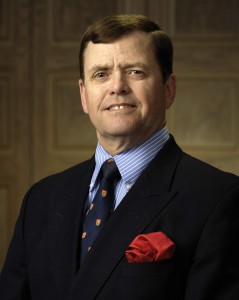 While the Army Ethics Programme is managed under the auspices of the Land Staff DLPM/G1 in Ottawa, Dr. Walker remains co-located with the Director of Land Concepts and Designs (DLCD) in Kingston, Ontario. He holds a BA (UNB); MA (RMC); Ph.D. (Western). He has been a sessional lecturer in history in association with the University of Ottawa and Sir Wilfrid Laurier University; and he has written and presented extensively in the areas of military ethics and military rights of association.
Dr. Walker holds a Graduate Certificate in Public Ethics from the University of St. Paul, Ottawa. He is a graduate of the Executive Certification Program: Managing Ethics in Organizations, from the Centre for Business Ethics, Bentley College, and he holds the Certificate in Organizational Values and Ethics from the Centre on Values and Ethics, Carleton University. He is a member of the international Ethics Compliance Officers Association (ECOA) and serves on the Board of Directors, as Treasurer, of the Ethics Practitioners Association of Canada (EPAC). As an applied ethicist, he provides private consulting services in the specialty areas of: public sector, NGO, military and police services programme architecture, management, and training delivery.
____________________________________________________
xxxx
6560 Colonel (Ret'd) Andrew Nellestyn (RMC 1965)  OStJ CD PhD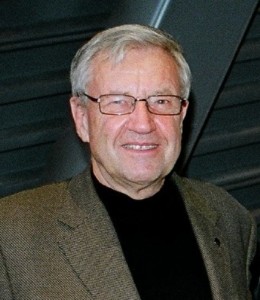 Dr. Nellestyn enjoyed a rewarding and extensive career as a senior military officer, municipal politician, senior corporate executive professor, author, archaeologist, physicist, engineer, economist, community volunteer, and philanthropist. He graduated from the Royal Military College of Canada with honours, was awarded the prestigious Athlone Fellowship for study in the UK, and was named in Who's Who in Atoms for his work in nuclear medicine and nuclear power reactor design and construction.
Andrew received the Professional Engineers of Ontario Citizenship Award and was made an honourary citizen of Egypt by President Anwar al Sadat for his contributions to Egypt's economic development and reconstruction. Colonel Nellestyn has and continues to serve on several Boards of Directors in the capacity of Board Chairman and Chairman of the Governance and Audit Committees.
He is President of Andel Inc. Consulting Services (Management, Security, Economics, Finance, Energy), membership coordinator Conference of Defence Associations, and Co-Producer of the documentary The Veterans which is in the production stage. Dr. Nellestyn also serves as an advisor to the Trent University Geospatial Centre of Excellence. He is Chairman of the Board of Rebounders Ottawa, Children's Hospital of Eastern Ontario. Andrew is an acclaimed expert in economics, finance, security, defence, energy, management, geopolitics, international affairs, development aid, and reconstruction. He is an advisor to governments and international institutions.
xxxx
____________________________________________________
xx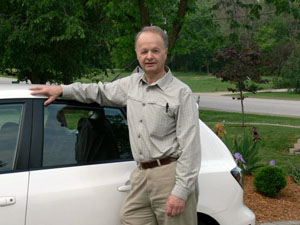 5870 Pastor Donald Codling (RRMC 1963) is clerk of the Presbytery Of Eastern Canada, a group of churches affiliated with the Presbyterian Church of America. In 1993, he gave evidence to the Standing Committee on Social Services of Nova Scotia on gambling. In 2003, he has given evidence to the Standing Committee on Justice and Human Rights of Nova Scotia on marriage and the legal recognition of same-sex unions. He was a pastor of the Bathurst and Tabusintac Presbyterian Churches in New Brunswick in the early 70s, of Mackay Presbyterian Church in Timmins, Ontario, from 1978-81, and of Bedford Presbyterian Church, in Bedford, Nova Scotia from 1983 to his retirement in 2009.
____________________________________________________
xx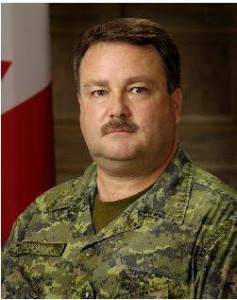 13083 Lieutenant -Colonet Martin Bradley Boswell, CD (RMC 1981) was promoted to his current rank in 1998 and served six years within the Directorate of Army Doctrine as a Section Head, Deputy, and Acting Director. Upon component transfer in 2004, Lieutenant Colonel Boswell assumed his current appointment as Senior Staff Officer Capability Development (SSO CD) within the Directorate of Land Concepts and Designs (DLCD), responsible as the designer and facilitator of the Land Capability Development Process. He graduated from the Royal MilitaryCollege of Canada with a Bachelor of Arts (English).
http://www.army.forces.gc.ca/DLCD-DCSFT/bios/staff9_e.asp
xxxxx
XX
____________________________________________________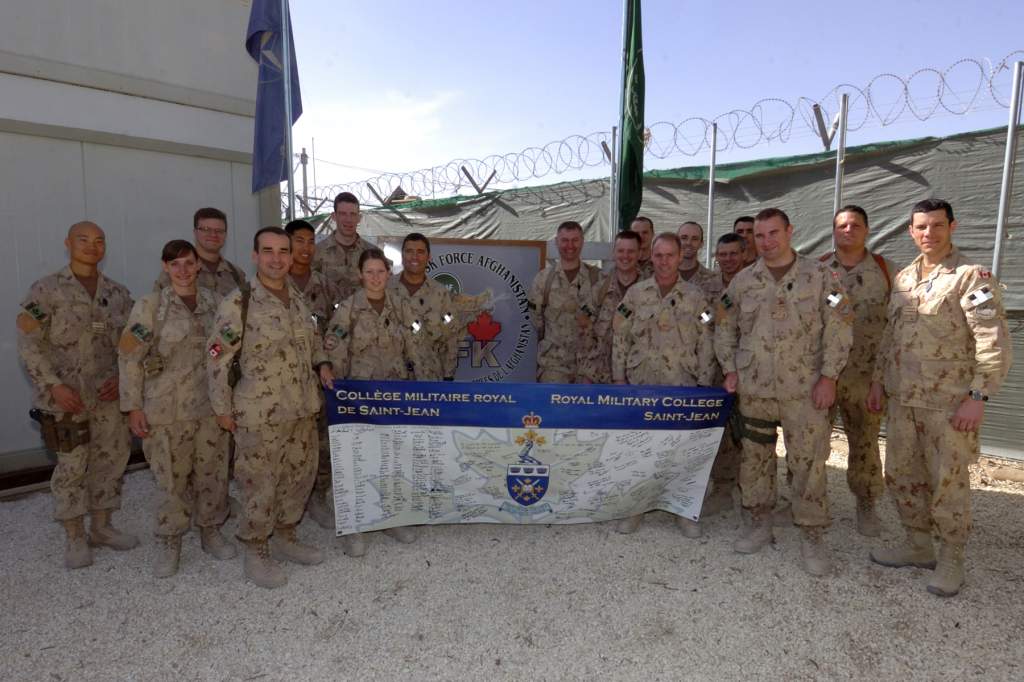 x
Des anciens des Collèges militaires canadiens déployés en Afghanistan arborent fièrement la bannière que les élèves-officiers et les membres du personnel du CMR Saint-Jean ont signé et envoyé en Afghanistan au mois de novembre dernier.
xx

____________________________________________________