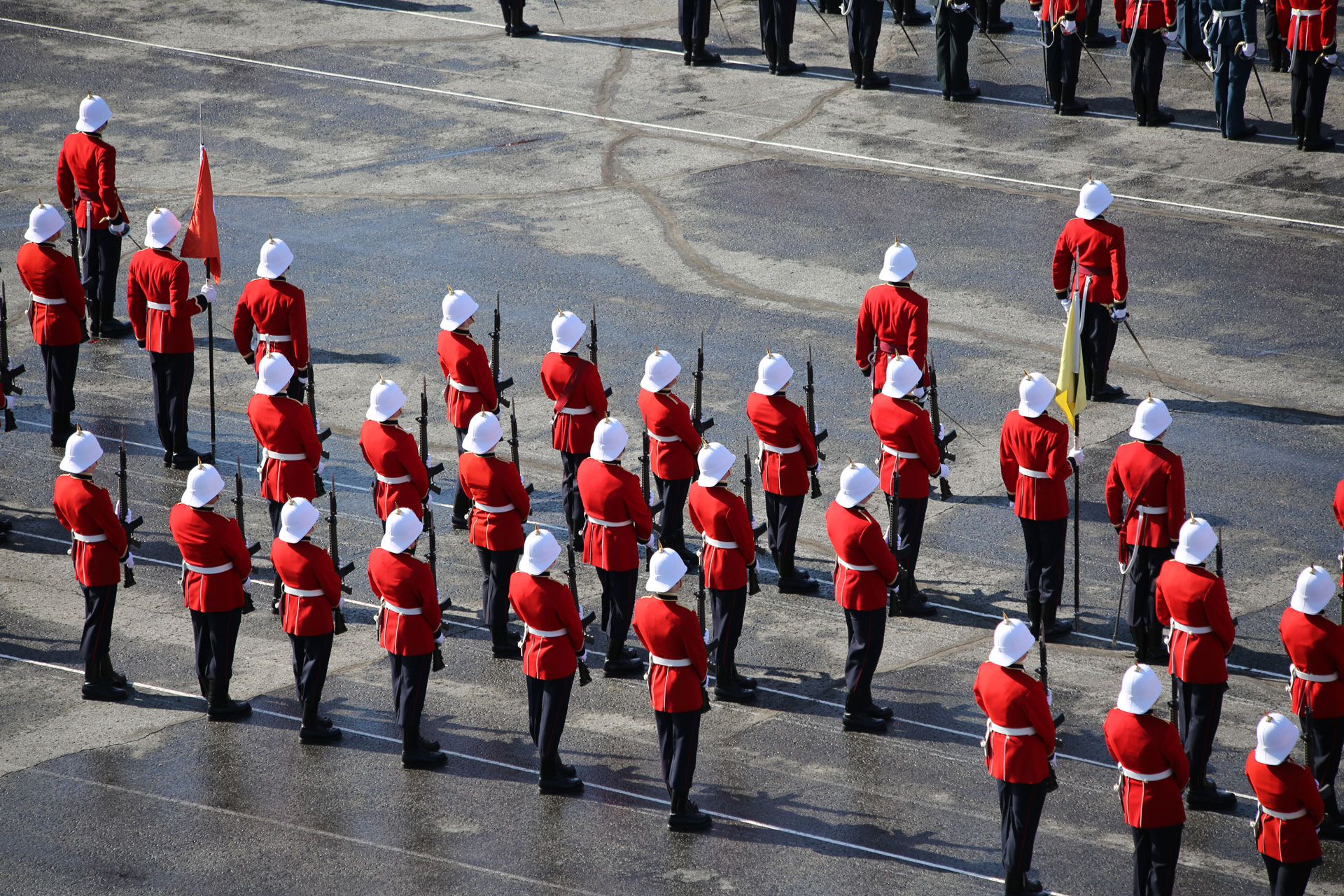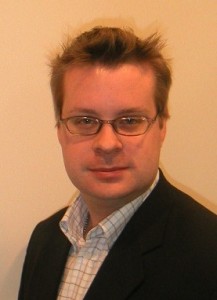 19875 David Macdonald (RMC 1995) is a specialist in Internet and Mobile Internet businesses in Japan and Asia Pacific. He has been a director, Walt Disney Internet Group Asia Pacific, The Walt Disney Company (Nov 2004 – Present). He worked in i-mode Business Department, NTT DoCoMo (Sep 1999 – Oct 2004). He worked in the Japan Exchange and Teaching Programme, Fukaura Town Office, Fukaura, Aomori, Japan (Jul1995 &#8211 Jul 1998). He served as an Intelligence Officer, 1 Canadian Division Intelligence Company, 1 Canadian Division Headquarters, Kingston, Canada (May 1995 &#8211 Jul 1995). He holds a Bachelor of Arts (honours), history and politics at the Royal Military College of Canada. He was a member of the RMC Pipes and Drums band and a member of the College rifle shooting team. He earned a Master of S cience (with Distinction) – East Asian Business Studies – School of East Asian Studies, University of Sheffield, England – 1999.http://www.david-mac.com
________________________________________________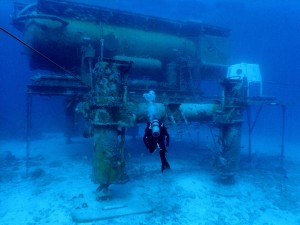 From astronaut to aquanaut
By KATHLEEN HARRIS, Winnipeg SUN
What goes up, must go down.
Veteran Canadian astronaut 13738  Chris Hadfield (RRMC RMC 1982), who has blasted off into orbit and spent days floating weightless aboard the International Space Station, is now on a two-week mission deep below on the ocean floor.
"It's an incredible place to be," he told QMI Agency during an interview from his post 20 metres below sea level off the Florida Coast.
While admiring the fascinating beauty of the co-habitating barracuda, crab, schools of fish and occasional shark, Hadfield is commanding a six-man crew helping to evaluate space suit design and vehicle interface design.
The NASA Neemo 14 undersea mission is using the ocean floor to simulate exploration missions to the surface of asteroids, moons and Mars.
Living aboard Aquarius laboratory 4.5 km off Key Largo in the Florida Keys, the group ventures out on simulated spacewalks, conducting various manouevres and performing an array of life sciences experiments.
As the leader of the team of two aquanauts, two researchers and two technicians, Hadfield said his priorities are to ensure crew safety, psychological stability and scientific success in the stressful, isolated undersea environment.
The crew begins its 18-hour trip up to the surface Saturday, travelling slowly to allow the body and blood to return to normal.
"If we went straight to the surface, our blood would basically boil. It would really bubble like a can of Coke when you open it because we're down here at high pressure so the gas is pushed and dissolved in our blood and if we went to low pressure it would immediately fizz out," he said.
________________________________________________
Sackville native has enjoyed 30-year naval career
By:  Katie Tower – The Sackville Tribune Post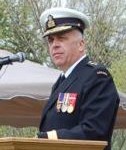 He's now among the top-ranked senior officers in the Canadian Navy – but 14369 Andrew Smith (CMR RMC 1984) admits he never could have imagined, as a struggling high school student set to graduate from Tantramar Regional High School back in 1979, that his life would have led him down this path.
"I would never have dreamed I could get where I am today," says Commodore Smith, who now serves as assistant chief of military personnel for the Canadian Forces.
The Sackville native, who was in town on the weekend for the town's 100th anniversary celebration of the Canadian Navy, says he's been "unbelievably fortunate" to have had such a challenging, dynamic and rewarding career over the past three decades.
And he gives most of the credit to his former English teacher, guidance counselor and basketball coach – the late Pat Lafford – for pointing him in the right direction.
"I was really blessed to have him as a mentor; he was almost like a second father to me," says Smith.
He says Lafford encouraged him to consider joining the forces, saying "this program is ideal for you." So Smith soon made a visit to the recruiting office in Moncton and signed up.
And his life hasn't been the same since.
From sailing the high seas to traveling to remote, exotic locations and serving in a myriad of posts from Halifax, N.S. to Victoria, B.C. and a number of points in between, all the while being promoted within the ranks, Smith has made the most of the opportunities he has been given.
With a lot of hard work along the way, "I went from a 175-pound student from Tantramar to where I am today. I feel really blessed."
The journey started in 1979 when Smith entered the College Militaire Royale de St-Jean. He went on to graduate from the Royal Military College in Kingston, Ont. in 1984 with a bachelor's degree in mechanical engineering.
"I had various postings at sea after that," he says.
Following introductory marine systems training in HMCS Saskatchewan in Victoria, B.C., Smith completed the marine engineering applications course at the Royal Navy Engineering College in Plymouth, UK in 1985.
Then, upon his return to Canada, he completed further systems training and attained his head of department qualification in HMCS Athabaskan.
In 1987, after being promoted to Lieutenant, he was appointed the detachment commander of the marine engineering technician training program in Rimouski, Que.
In 1990, he headed to the University of Michigan for a two-year post-graduate program and received masters degrees in both naval architecture and industrial engineering.
He was promoted to lieutenant commander in 1991 and joined the ship repair unit (Atlantic) in Halifax as the industrial engineering officer in 1992.
Back at sea in 1994, he was appointed as the marine systems engineering officer in HMCS Iroquois.
As the head engineer, Smith recalls those two years as the "happiest times of my career."
"I love being at sea. Life at sea is simple. It's challenging work but the people know their task and what they're there to do. You're doing what you've been trained to do."
He was then posted to the Canadian Forces College in Toronto to attend a command and staff course. Upon promotion to commander in 1997, he was posted to national defence headquarters.
In 2001, Smith was posted to the Canadian Fleet Atlantic headquarters in Halifax as the task group's technical officer.
As that was the same year that 9/11 struck, he was soon deployed to southwest Asia in support of Canada's contribution to the war on terrorism.
Although he admits his posting to the Canadian Fleet was "terrible timing" because of the uncertainty that came with the conflict, he says it gave him the opportunity to serve as the senior engineer for a four-unit task group that traveled to the Persian Gulf, escorting American carriers to port.
"I got to go to parts of the world people only dream of seeing," he said, providing the Suez Canal and Dubai as examples of exotic locales he visited.
Two years later, after being promoted to captain, Smith was posted to the Maritime staff at national defence headquarters as the director of Maritime support capability requirements.
That same summer, he was appointed commanding officer of the fleet maintenance facility (dry docks) at Cape Scott in Halifax.
"For a marine engineer, that's a dream," he says of the opportunity to head up what he describes as an equivalent of a super auto garage but for ships.
Upon promotion to commodore in June 2006, Smith was appointed director of general Maritime personnel and readiness.
Less than two years later, he was appointed to his current post as assistant chief of military personnel.
And he's not done yet.
Later next month, Smith will be promoted to rear admiral and will serve as the newest head of personnel for the Canadian Forces.
He says it's amazing how quickly the past 31 years have gone by and hopes that others will be inspired to "make the most of the opportunities that are out there and to be willing to dream big."
________________________________________________