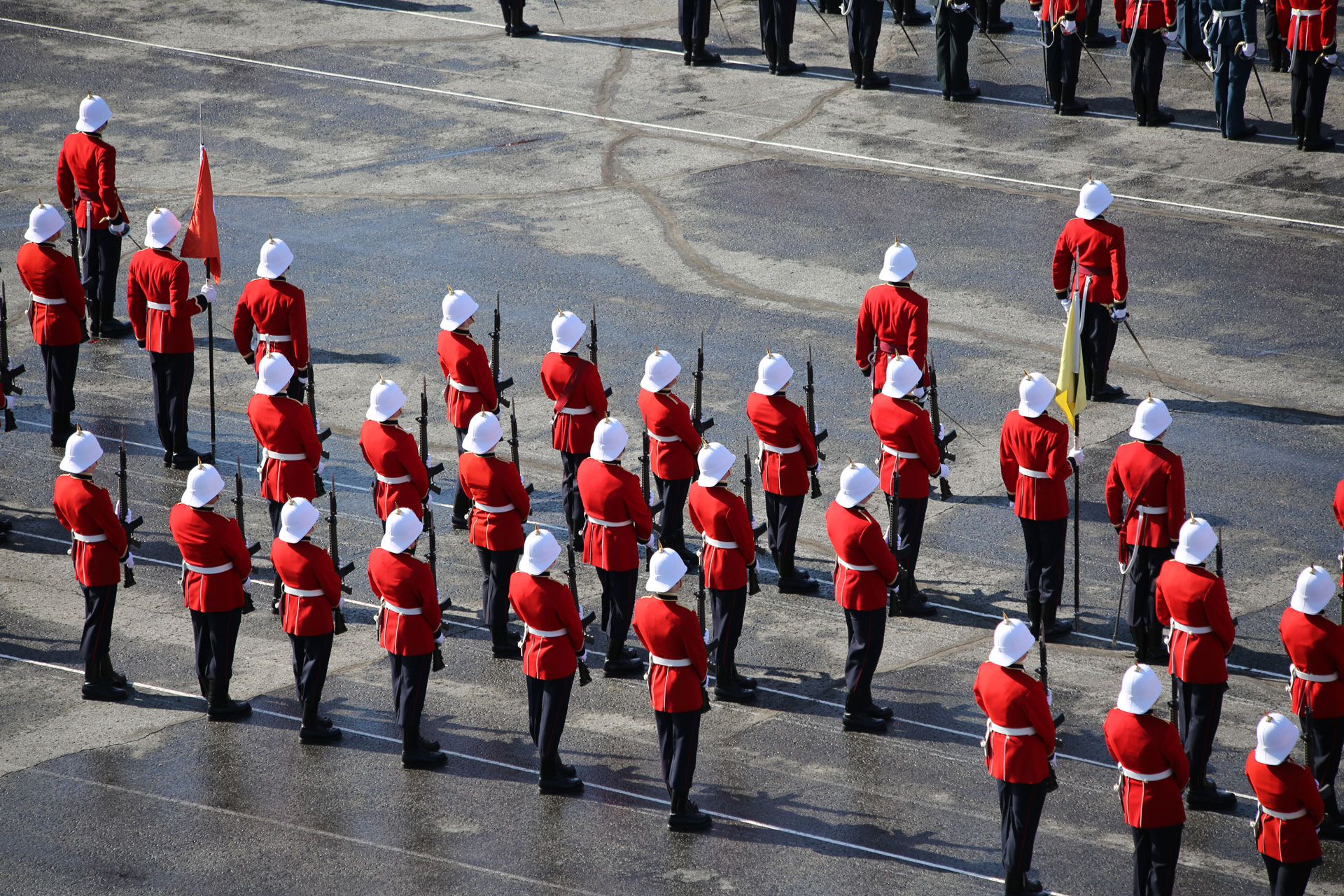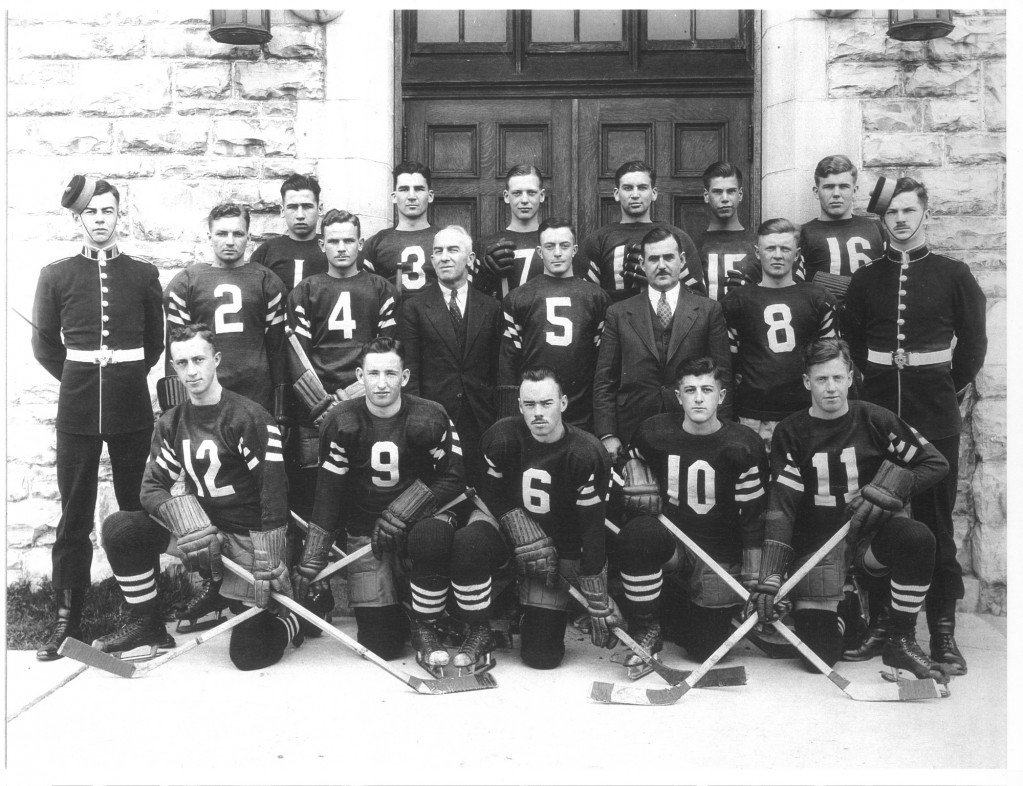 Who Am I?
Researched by E3161 Victoria Edwards (RMC 2003)
I was born on 22 June 1922 in Grand Falls, New Brunswick. I was the son of Gladys (Estey) and Herbert, ex-mayor of Grand Falls, New Brunswick.
I attended school in Grand Falls.
I played hockey while at RMC and wore jersey number 10.
After graduating from the Royal Military College, was posted to the Princess Patricia&#8217s Canadian Light Infantry (PPCLI).
I saw action in World War Two with the PPCLI in both Italy and North West Europe.
After the war, I commanded the Carleton and York Company of the 1st Canadian Infantry Battalion in Germany, served in Indochina, attended the Australian Staff College
I was the commanding officer of Camp Picton from Aug.1961 to July 1965.
Maj. Gen. Kitching made a staff visit to Camp Picton in 1963 while I was C.O.
I was awarded the George Medal and Canadian Forces Decoration. (Service # ZG 2467)
I died on 5 April 1966 at 43 years of age en route to the Hook of Holland while in command of the 1st Battalion of the Canadian Guards.
I was buried in Canadian Annexe, Row B, Grave 9 Brookwood Cemetery, Surrey, England.
I was commemorated on Page 131 of the 'In the Service of Canada' Book of Remembrance.
The armoury named in my honour at Madawaska Road, Grand Falls serves as quarters to "C" Company of the Royal New Brunswick Regiment and as headquarters for 314 Squadron Air Cadets.
My widow Margaret (Maggie Mcphee) (1933 &#8211 2007) passed away peacefully in Victoria Australia after a full life. Our three children are Christopher (Lindy), Pamela (John McConville) and Peter.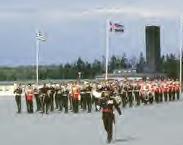 a) 2674 LCol John Bryan (RMC 1939)
b) 2672 LCol Robert Bindoff (RMC 1939)
c) 2677 LCol Hugh Devitt (RMC 1939)
d) 2678 LCol Yves Dupuis (RMC 1939)
e) 2721 LCol David McWilliams (RMC 1939)
f) 2697 LCol William (Billy) Mulherin (RMC 1939)
Answer: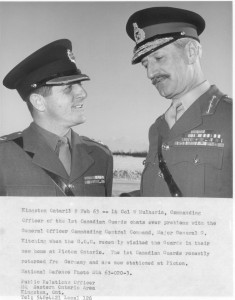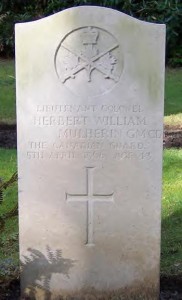 f) 2697 Lieutenant Colonel Herbert William (Billy) Mulherin GM, CD (RMC 1939)
The Lieutenant Colonel William Mulherin Armoury
http://www.unb.ca/nbmhp/counties/Victoria.html
http://admieapp.forces.gc.ca/details-eng.asp?IndividualID=1236
http://www.vac-acc.gc.ca/remembers/sub.cfm?source=collections/virtualmem/Detail&casualty=4511620