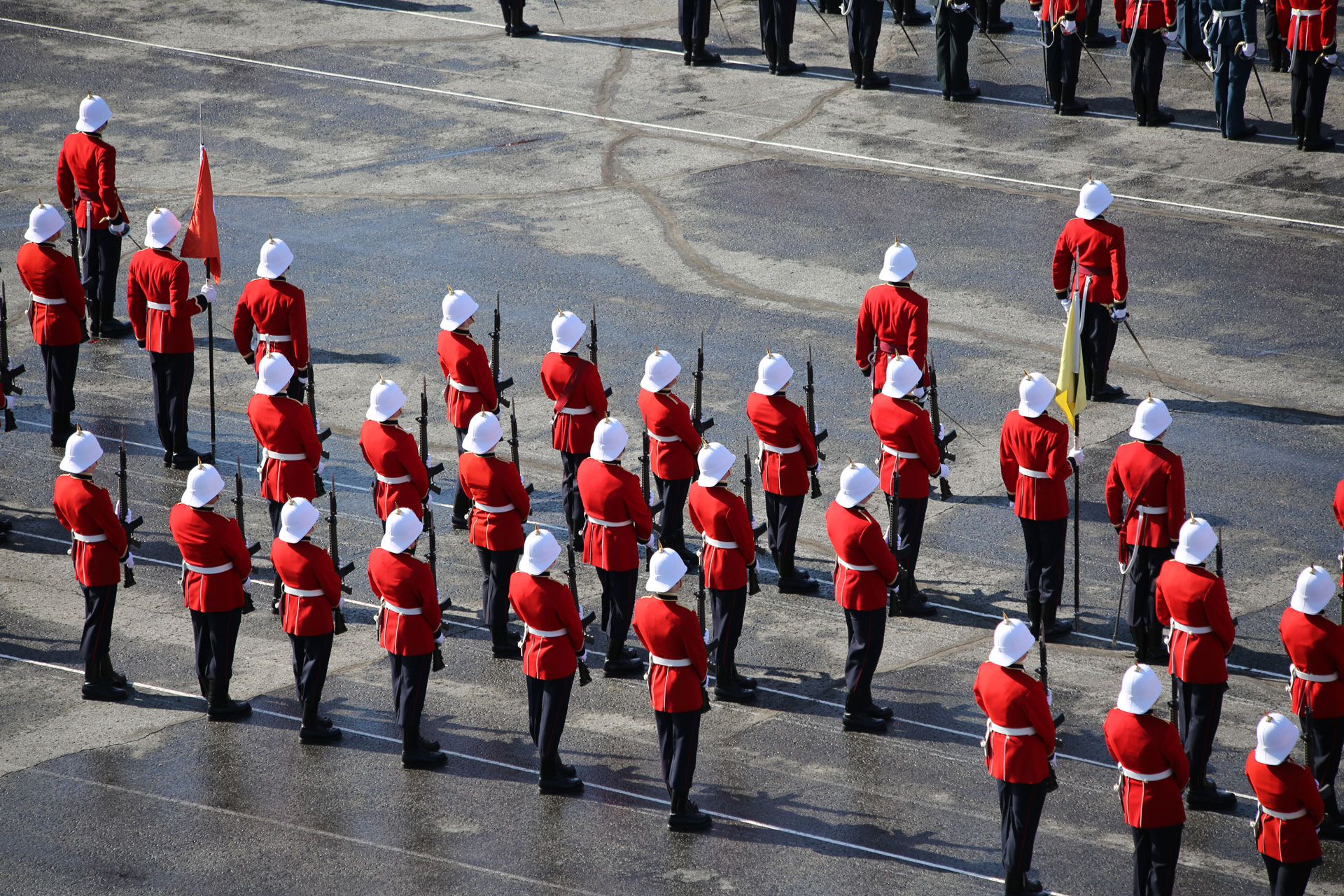 WHO AM I?
By: 25436 Matt Telfser
Before RMC:
-Born in Montreal
-Attended D'Arcy McGee High school
– Was active in Cadets
-Entered RMC on a Dominion Scholarship
-Chose RCEME as his corps
While At RMC:
-Had the nickname of Small Paul
-memorable 'friendly' singing competitions during second summer training against local airforce officers
-Played Volley Ball for the college in first year
-CWSO in fourth year
After RMC:
-Went to McGill University for Mechanical Enginerring, graduating in '54
-Joined Clarke Steamship Company Ltd for marine transportation. Starting as a Port Engineer and working his way up to Executive Vice-President in 1977.
-When Clarke Steamship was sold, he joined Northern Transportation Company Ltd, eventually making  Vice-President.
-Was in the Grenadier Guards for many years, an infantry reserve regiment in Montreal
-Met his wife, Doreen, on a blind date to a New Years Eve Party in '56, marrying her a year and a half later.
-Had 5 children, all boys!
-Ritired in 1996, to live in Edmonton.
-Enjoys golfing, skiing, hiking, and the Beauty of the Rockies.
Who am I?
a) 3081 P.M. Price;
b) 3024 P.S. Chisholm;
c) 3080 P.A. Preville
d) 3100 P. Ward
Answer:
c) 3080 Paul Alexander Preville