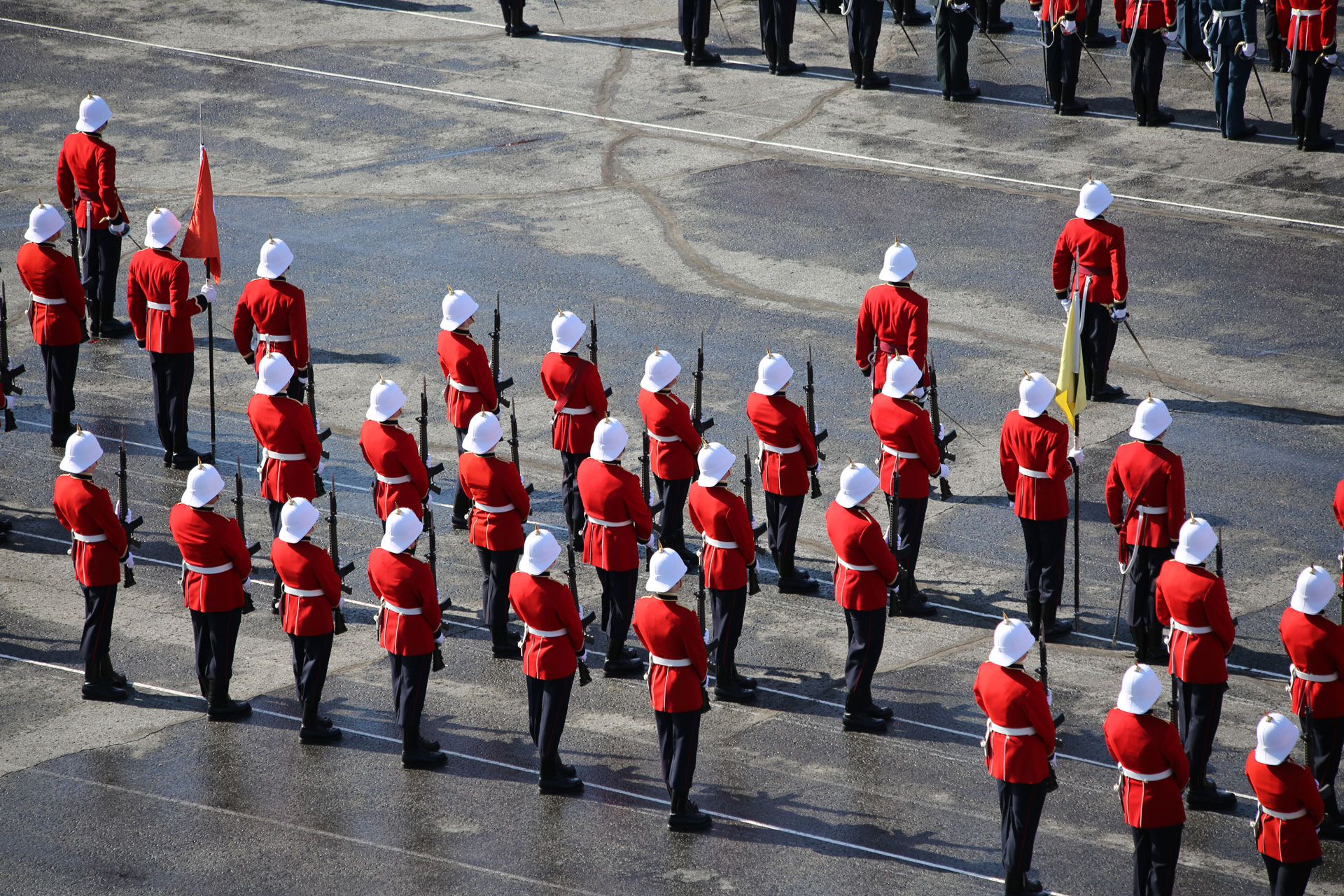 Who is he?
Researched by E3161 Victoria Edwards (RMC 2003)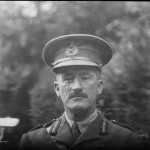 * He was born in 1867. He graduated from RMC in 1888. He accepted a commission with the Royal Garrison Artillery on July 27, 1888 and attained a captaincy ten years later. He served in Canada, and the United Kingdom
* Captain —- served as an instructor in gunnery in Murree, Punjaab, India. He was selected for employment under the Military Department in New Zealand in 1904. LCol— embarked from Wellington, New Zealand on the Arawa to Suez, Egypt.
* LCol —-served at Headquarters with the One Field Artillery Brigade. He served on the New Zealand Expeditionary Force 1914-1919.
* Colonel—- served as director of ordinance and commander of permanent artillery in the New Zealand Defence Force from the outset of WWI 1914-18. He organized the New Zealand Divisional Artillery in 1914. He commanded the artillery of the Australia-New Zealand Division at Gallipoli and the New Zealand Artillery in France during World War I. The Artillery journeyed past Maubeuge, Mons, Charleroi, Namur, Liege, and so into Germany, arriving at Cologne shortly after Christmas, 1918. Major (temp. Brigadier-General) ——— was Mentioned in Despatches twice.
* The diaries he kept during service as Director of Ordnance and Artillery, Gallipoli and the Western Front 1914-18 are in the Imperial War Museum.
* A portrait of Brigadier General ——–, the Commander of the Royal Artillery of the New Zealand Division in World War I, taken by Henry Armytage Sanders in 1917 is part of the Royal New Zealand Returned and Services' Association :New Zealand official negatives World War 1914-1918 http://mp.natlib.govt.nz/detail/?id=70213
* As the C. R. A. of New Zealand Artillery, 1914-19, he wrote the introduction [to New Zealand Artillery in the Field] http://www.nzetc.org/tm/scholarly/tei-WH1NZAr-t1-front-d7.html
* He was appointed Companion to the Most Honourable Order of the Bath. He was appointed Companion to the Most Distinguished Order of Saint Michael and Saint George. He was appointed Companion of the Distinguished Service Order.
* He was mentioned in 'The New Zealand Division 1916 – 1919: A Popular History Based on Official Records' http://www.nzetc.org/tm/scholarly/tei-WH1-Fran-t1-front1-d2.html#name-413192-mention
* He was C.R.A. Lowland Division from 1920-4. He died in 1947
a) 172. Henry Wentworth Johnston. (RMC 1888)
b) 173. Charles Bowers Farwell. (RMC 1888)
c) 174. Merle Shafto Knight. (RMC 1888)
d) 175. George Napier Johnston. (RMC 1888)
e) 176. Arthur Louis Crawford. (RMC 1888)
Answer:
d) 175. BGen George Napier Johnston C.B., C.M.G., D.S.O. (RMC 1888)
Source: Preston Canada's RMC A History of the Royal Military College