Royal Canadian Armoured Corps: A Future to Look Forward To
By: 27832 OCdt (II) Pablo Cardona
This Wednesday, all of RMC's armoured cadets, from first to fourth year, attended a briefing by 16642 Brigadier General Stephen Cadden, the Canadian Army's Fourth Division Commander, on the Royal Canadian Armoured Corps and CWO Hebert, RSM of the Royal Canadian Dragoons.
In the briefing, BGen Cadden, who is also the Army's senior serving armoured officer, spoke to many aspects of life for armoured officers. Also in attendance was the DCdts, LCol Renahan, the D Division Commander, Maj Atkinson and the 8 Sqn NCO, Sgt Christianson; all of whom are members of the Royal Canadian Dragoons.
He began by discussing armoured phase training and the army's new approach to evaluating aspiring troop leaders. He also discussed the level of support that brand new troop levels are given, with experienced NCMs ready to mentor the new 2Lts.
The BGen also spoke to the close bonds that exist within armoured regiments. He informed the cadets that they would soon be part of a close family. CWO Hebert also spoke to the importance of keeping soldiers busy with training activities, because that's what they signed up to do.
Overall, the briefing gave the armoured cadets a good idea of what the corps does and something to look forward to upon graduation.
***
File photo by: Curtis Maynard 
I Year PMT cancelled because of severe weather conditions
***
Military Writing: An Important Skillset
By OCdt (II) Pablo Cardona

This past Wednesday, the Class of 2019 participated in the second half of the military writing Personal Military Training (PMT). Whereas last week's PMT focused on the Personal Development Review (PDR) and Performance Evaluation Review (PER) process, this week's was focused on writing official documents like memos.
The PMT, which was led by the 6 Squadron Commander, Capt Harmon, and the D Division Warrant Officer, WO Ives, was held in the new gym. In that hour, the two presenters taught the future officers the proper format and rules for writing emails, letters, briefing notes, memos and minute sheets.
Knowing how to properly construct these documents is an important skill for aspiring officers, for which paperwork is a critical part of their job. Even within the College, knowing how to write memos and completing minute sheets is vital for cadets of all years.
At the end of the PMT, the captain assigned homework in the form of writing a proper memo to confirm that the class grasped this important skill.
***
Life as a Junior Officer with Major Breede
Article by: 27261 OCdt (III) Ting Chung

This week's Class of 2018 PMT was held in the Sawyer theater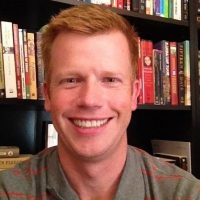 where Major Hans Christian Breede (photo right) volunteered to speak about his past experiences as a junior officer and to pass on some valuable lessons on how to make the best out of life after graduation.
The Class of 2018 was reminded that soft skills such as establishing healthy bonds with not only Jr. but Snr. NCOs are crucial to the success of a military team.
The assistant professor from the Department of Political Science, stressed that being a thoughtful leader that strives for the overall success of a group is much more beneficial than the success of one's immediate team.
The lecture was packed with engaging personal stories as well as amusing moments (especially when Major Breede used the phrase "slick as snail snot").
Many of the Cadets, afterward, were heard talking about how much they enjoyed the presentation from the well spoken and colourful Infantry Officer.
Overall, it was an amazing PMT, and Major Breede gave the Class of 2018 a lot to think about.
***
IV Year PMT article – MIA
***
Commandant's Inspection…
On the 11th of February. the cadet's of the Royal Military College had their semi annual Cmdt's inspection.
This event happens every semester in order to ensure the standard, efficiency, and professionalism of the cadet wing. The inspection took place throughout the college. In contrasts to other years every cadet was required to wear the 5's uniform as well as having their room to walk-through standard. Four cadets from every squadron were chosen to represent their year within their squadron.
These cadets were required to have their room and equipment fully laid out and ready in order to be scored amongst their peers. The inspection seemingly went well and the results should be released soon.
More photos from the Commandant's inspection – Here
***
Sports Roundup:
Hockey:
The Paladins wrapped up their season last week with three games on the road – all losses
UQTR – 7-2; York – 5-2; and Brock – 4-1.
At first glance, the final record:  5 Wins- 21 Losses – 2 Over-Time Losses, may not appear impressive, however, if not impressive the team was very competitive and were 'in' almost everyone of their 28 league games.
To coach, Richard Lim – you're on the right track for better success next season & beyond. Well done!
***
Volleyball:
The men's team was idle this weekend. They are at home next Sat & Sun – 18 / 19 Feb – Nipissing and York will provide the opposition – first serve at 3PM both days.
The ladies went down three straight sets against Lakehead on Sat (11 Feb). Next week they have the same matchups, at home, as the men (Nipissing and York) their start time is 1PM.
***
OUA (W) Fencing Championship (Final)
The RMC Paladins narrowly missed out on the OUA banner falling just three points behind Western. The RMC Foil Team of Marilyne Lafortune, Belanna McLean, Erica Park and Chelsea St-Amand took down the Toronto Varsity Blues 45-44 in the match for gold. The Paladins had a chance for another gold medal but lost in the Team Epee final to Carleton and settled for OUA silver.
OVERALL TEAM STANDINGS (FINAL)
Western – 259
RMC – 256
Queen's – 233
Toronto – 190
Carleton – 131
McMaster – 128
Ryerson – 118
Ottawa – 100
York – 37
Brock – 30
Trent – 15
Guelph – 0
Congratulations to  RMC's Patricia Howes who was awarded the OUA's Christian Vidosa Trophy as Coach of the Year.
***
Cadet basketball players dreaming big…and why not?
My name is Officer Cadet Andreas Foerster, and I am the co-captain, along with Naval Cadet Owen Murphy, of the newly formed RMC Basketball Club. As many of you many already know, RMC once had a varsity basketball program that played in the OUA  (Ontario University Athletics) and the CIS (Canadian Interuniversity Sport, now re-branded as U Sports). However, this program was cut in its entirety in 2012.
NCdt Murphy and I both gave up the opportunity to  play basketball at the university and even the small college level when we decided to go to RMC. Still, for us, simply playing inter-murals and local scrimmages wasn't enough to satisfy our love for the game. We also realized that this was likely the same for many of the talented basketball players we saw during these friendly games. We all felt that RMC and its cadets deserved a basketball program, so we decided to try to create it anew.
NCdt Murphy and I were happily surprised to have 25 people show up for tryouts. After a month of these tryouts, we selected 14 cadets. The team is full of talented and hardworking players. We have three players over six foot six (1.98 meters), three players who have played at the provincial level, and even a cadet who once played for the University of Ottawa (Alexander Markovic), who has been a great source of leadership.
We practice Mondays, Tuesdays and Fridays every week, and are currently looking into our options for further funding and opportunities to play competitively. The end goal is to become a competitive club, and possibly even a new varsity program, so that we can bring further pride to RMC Sports.