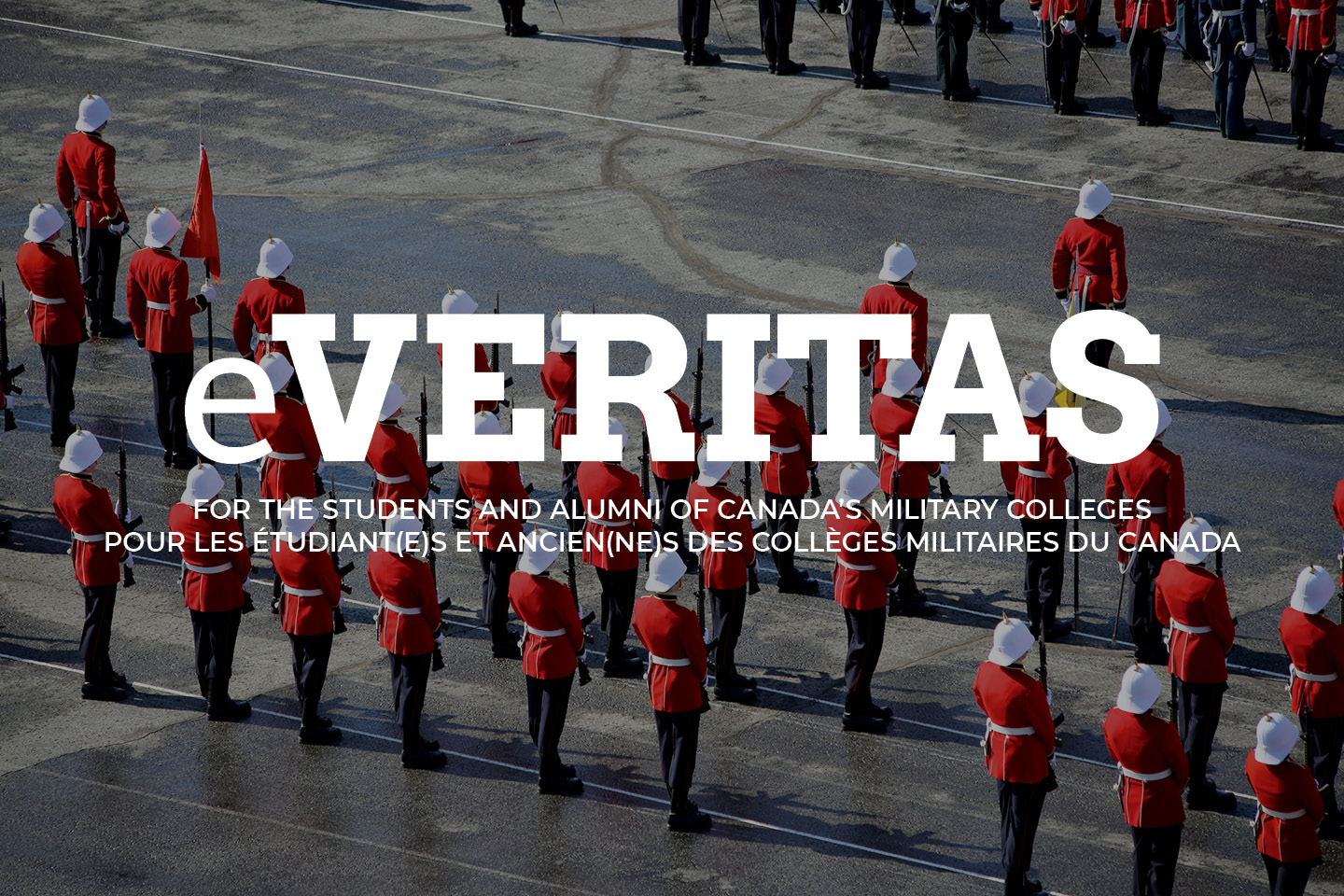 First Year / Winter Term @ RMC, April 1950 – 3069 W.A. McColl
24 April 1950
Since Thursday we've written French. Engineering Drawing & Military Studies today, which winds up the exams. On Saturday Barry Hercus had me into dinner at his place after we had dates, but never again, she lives too far away. I must have walked back 2 miles from her place. On Sunday we had our last church parade. Capt Cardy gave us a swell sermon. He said, "You are the College; and its continuing glory rests in your hands." I spent the entire day in bed and only got up for dinner & supper. Tonight most of us went in to see a show. I saw "Beau Geste" & "Lives of a Bengal Lancer." Both are old shows but they certainly are dandy movies. This afternoon the Brigadier talked to us and we got a lot of things off our chests. Things will be pretty nice here next year, I think. Played 3 sets of tennis with Andy & took all three. His back began bothering him again while we were playing.
25 April 1950
The seniors finished their last exam today. Andy & I spent most of the day inking & drawing signs for the dance. The gym is being decorated to appear as if it was a scene underwater. The bandstand is in the shape of a big shell of tinfoil. The drill parade today was pretty good. We are all pretty keen now. Had our last mess dinner tonight. It was very good. Either everyone is out tonight, sleeping, playing card or pool. What a life.
26 April 1950
Today has been very busy. I worked all morning and most of the afternoon on the gym. It is really terrific. We have 2 canoes hanging from the ceiling to give the effect of being underwater even more. Zatychec has made a diver and there are treasure chests and octopuses all over. Woody has made some mermaids which create quite an effect, too. This afternoon we had a dress rehearsal with the RCAF band. It went very smoothly. The "Review" came out today. Dumalo & I went up & took some pictures from the top of the admin. tower. It is quite a sensation to look down from up there and the wind is very strong at that height. I've spent the evening packing and polishing. Had 3 or 4 games of badminton with Fritz MacDougall.
27 April 1950
This morning we finished decorating the gym. It looks wonderful now. Fran arrived and I got her put away, then whipped back to the College for the final parade. It went off quite well but drizzled rain just at the close. Then we had the presentation of prizes by Air Vice Marshall Curtis. Afterwards I showed Fran around the grounds and the tower. The dance was a great success and was a wonderful ending for a wonderful year.
28 April 1950
A great rush to get luggage done and down to the doorway. We were all up early and took down most of the dance decorations and lugged chairs, etc., back across to the educational wing. For the first time we walked on the square. Finally got cleared. Got our route letters and tickets to camp. Then we were off to the station. Bob, Fran, and Blonde went together. Andy stayed over for a day in Kingston. Hope we are all back next year. We have had a hard year, I think, but wouldn't have missed it for anything!
Note to readers: This marks the end of 3069 W.A. McColl's First Year at RMC.

Let us know what you think of this I Year Diary going back 62 years.
Please give our Home Inspector & Realtor partners a call.
Check Out Home Inspector & Realtors By Province Below the Map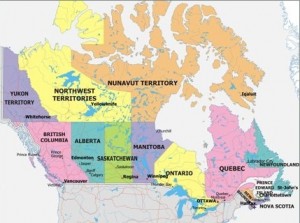 e-Veritas is supported by generous partners – Check them out by province